The secret to this tasty sandwich lies in the combination of the sweet Veneziana with the fragrance of black truffle, all blended in with delicious melted cheese and smoked speck.
Daniele Zennaro, chef of the restaurant Marciano Pub of Venice, shares his version of a sandwich featuring slices of Veneziana, Speck made by Sauris, Dobiacco Cheese and Black Truffle. This wonderful creation brings together the flavors of three Italian regions: Veneto, Friuli and Alto Adige (South Tyrol).
To learn more about Daniele Zennaro, click here.
Remember to subscribe to our YouTube Channel, LOISON PASTICCERI, for the latest video recipes from our Chef Friends!
The recipe
To learn how to make this sandwich, you can either read the instructions below or you can watch the video in which Chef Daniele Zennaro explains how to recreate it.
Ingredients
4 servings
250 g Loison Classic Veneziana
300 g speck by Sauris
300 g Dobiacco cheese, sliced
200 g black truffle paste
Directions
Cut the Veneziana into 2-cm thick slices in the shape of a 12x4cm rectangle. Flatten them through a dough sheeter* and toast them on one side.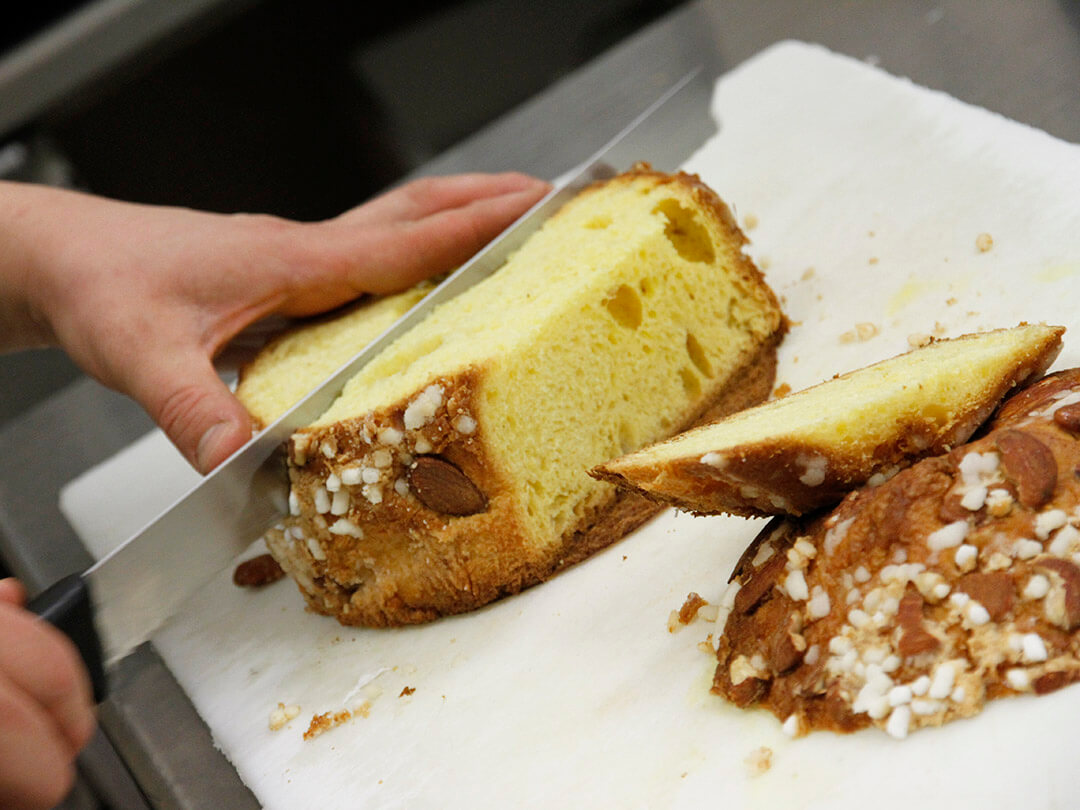 Place a slice of Dobiacco cheese on the toasted side, spread the truffle paste and top with the speck. Cover with another slice of Veneziana, then grill the sandwich.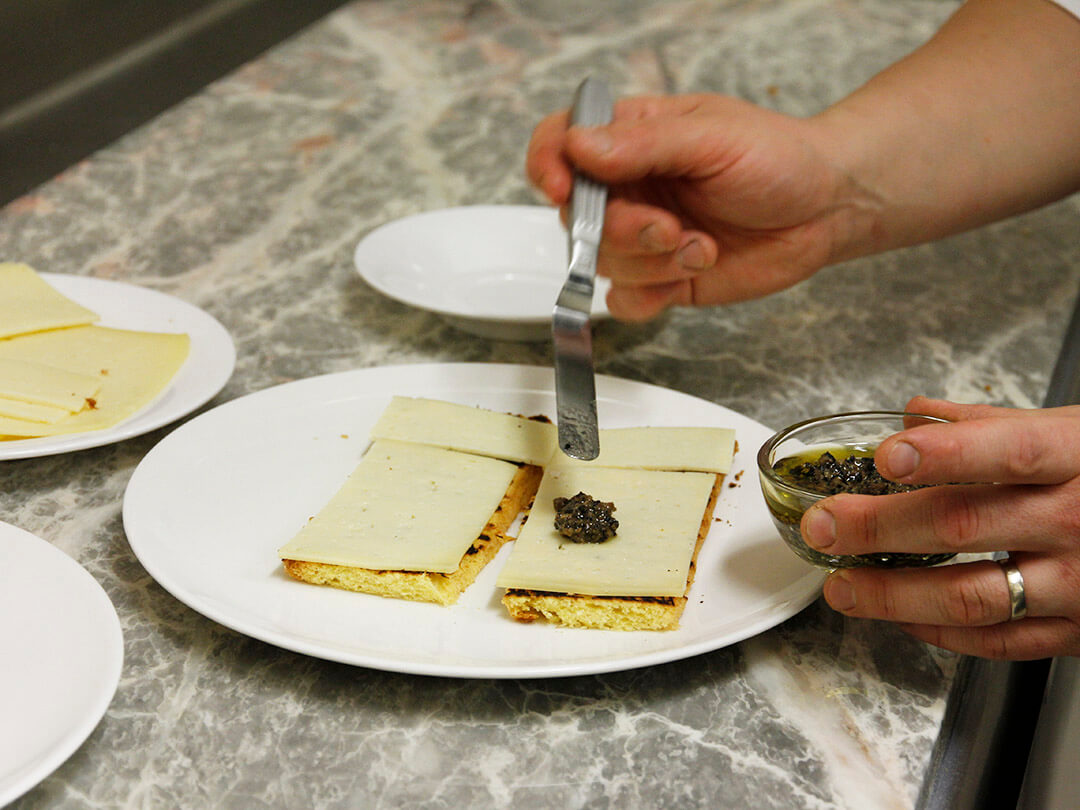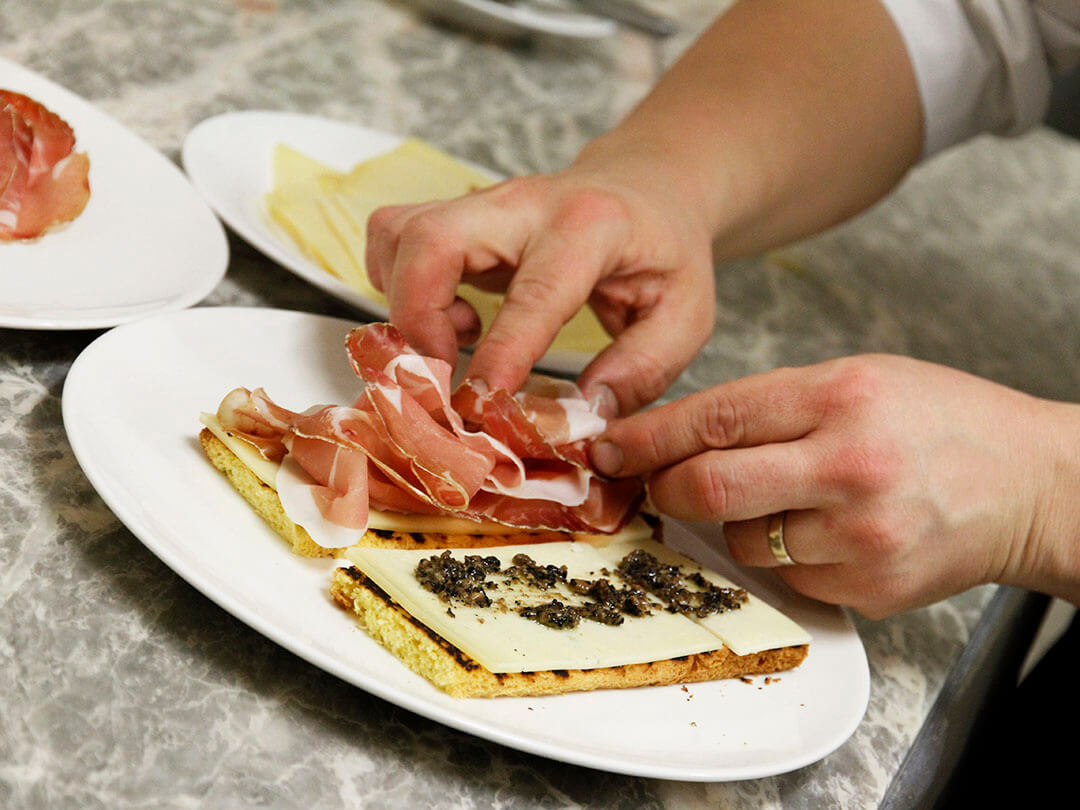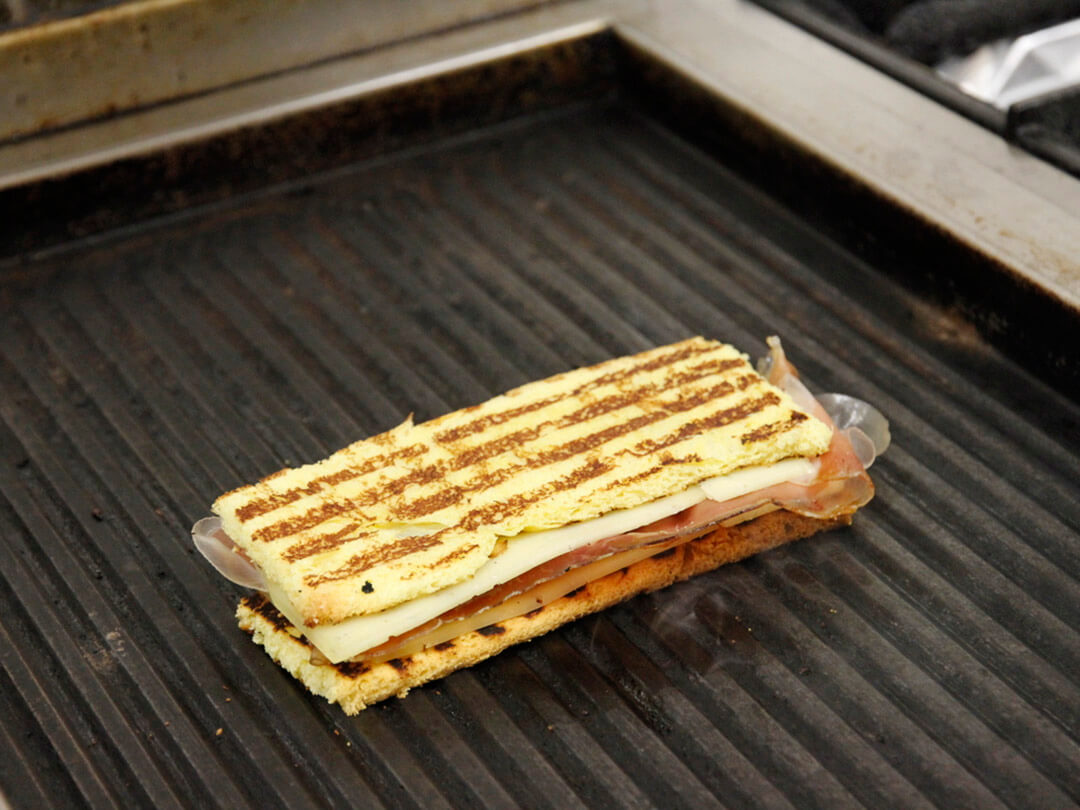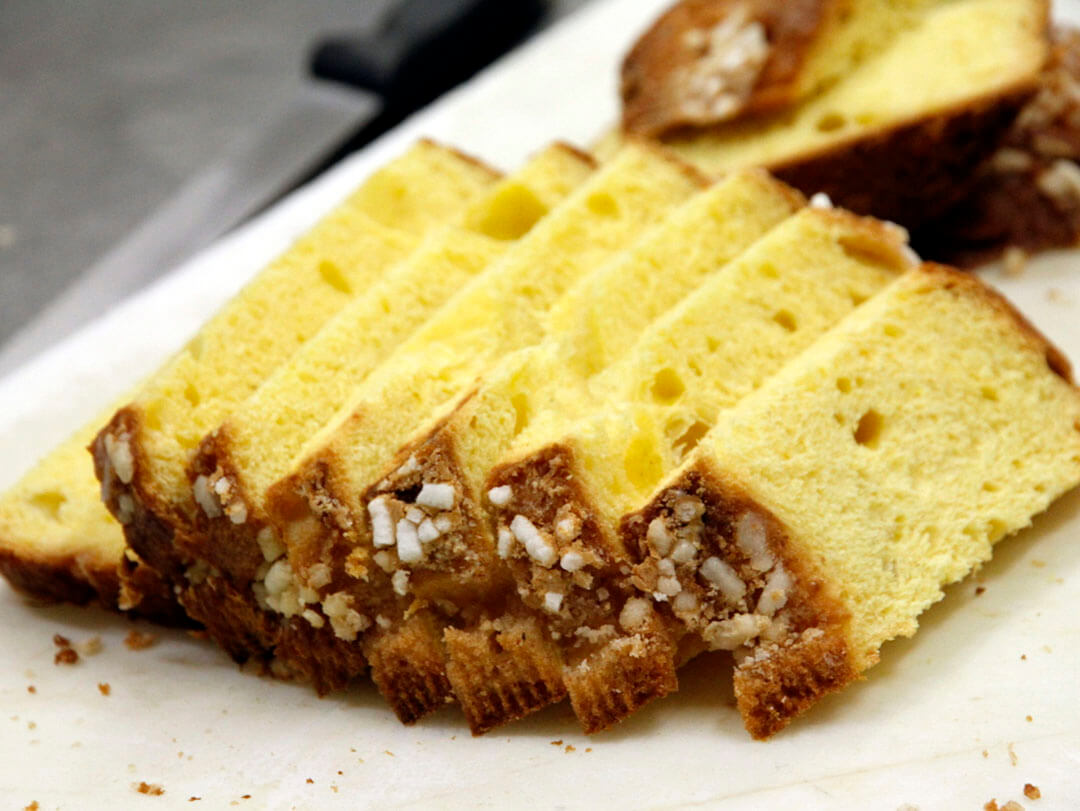 Chef's Tip
* If you don't own a dough sheeter, use a rolling pin.
Plating
Cut the grilled sandwich into two triangles and serve while still warm.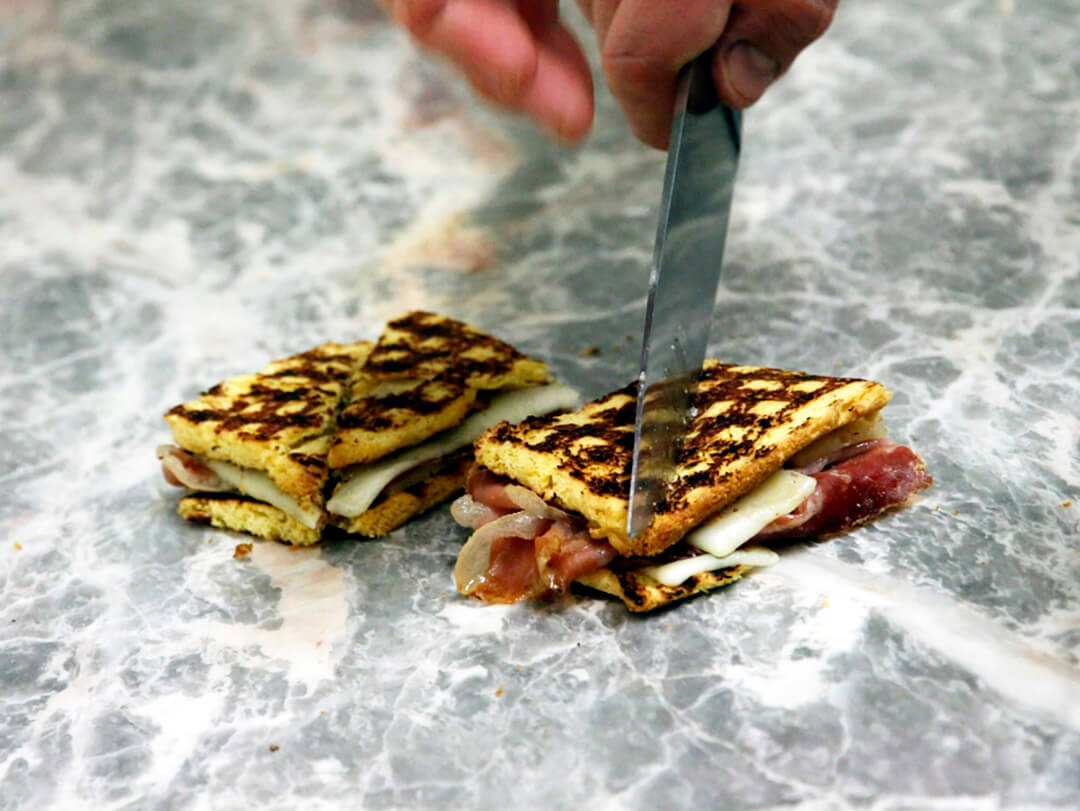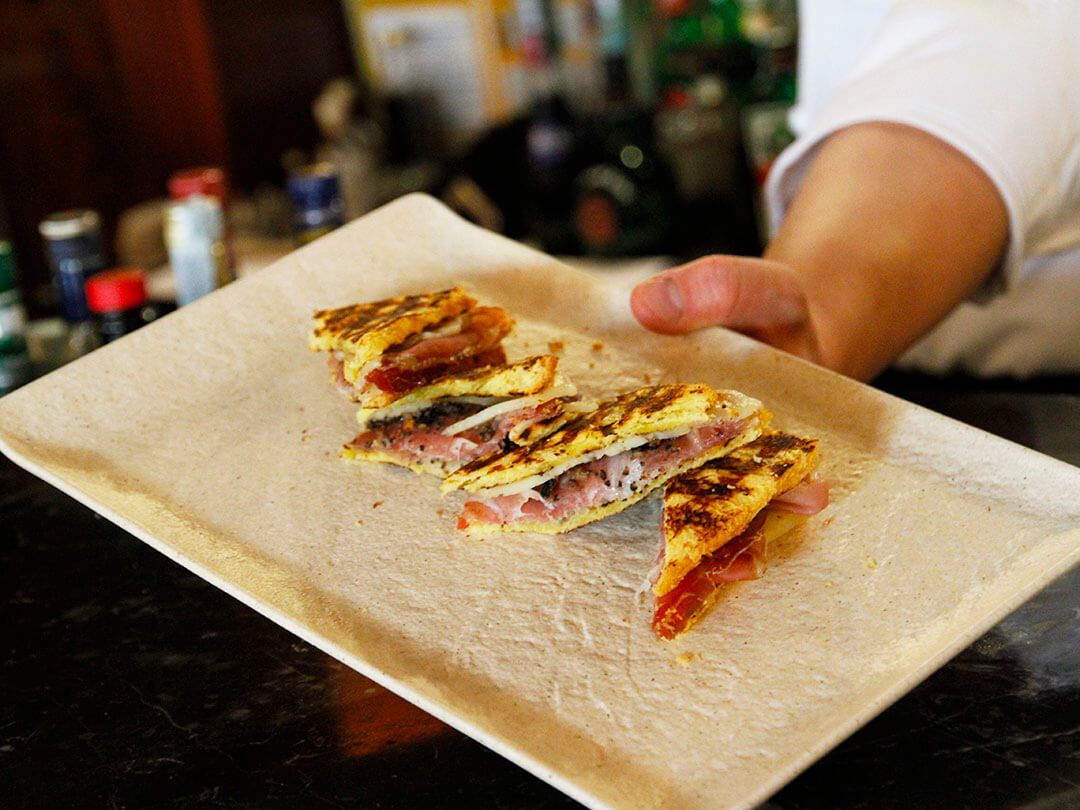 Enjoy!