3 desserts in 1: Panettone, Tiramisù and Mille-feuilles! Here's how chef Daniele Zennaro created his version of a Loison Panettone-based layered cake
Daniele Zennaro, chef of Marciano Pub Marghera (Ve), this month proposes: Classic Panettone Tiramisù mille-feuilles style
To learn more about Daniele Zennaro remember to subscribe to our YouTube Channel LOISON PASTICCERI, for the latest video recipes from our Chef Friends!
The recipe
Here are the main steps for the recipe
Ingredients
4 servings
For the Tiramisù
- 6 fresh golden-yellow eggs
- 300 g granulated sugar
- 500 g mascarpone cheese
- 1 vanilla bean from Madagascar, seeds removed and set aside
For the mille-feuilles
- 600 g Loison Classic Panettone
For the garnish
- Mixed wild berries
- Cocoa powder
Directions
Whisk the egg yolks with 2/3 of the sugar until they are foamy and compact. Add the vanilla seeds and the mascarpone cheese, then whisk and refrigerate.
Prepare the meringue with half the egg whites and the remaining sugar. Add this to the mascarpone cream. Refrigerate.
While the cream chills, cut the Panettone into 1-cm-thick slices and flatten them out through a dough sheeter*. Place them on a baking sheet and dry them in a warm oven until crisp.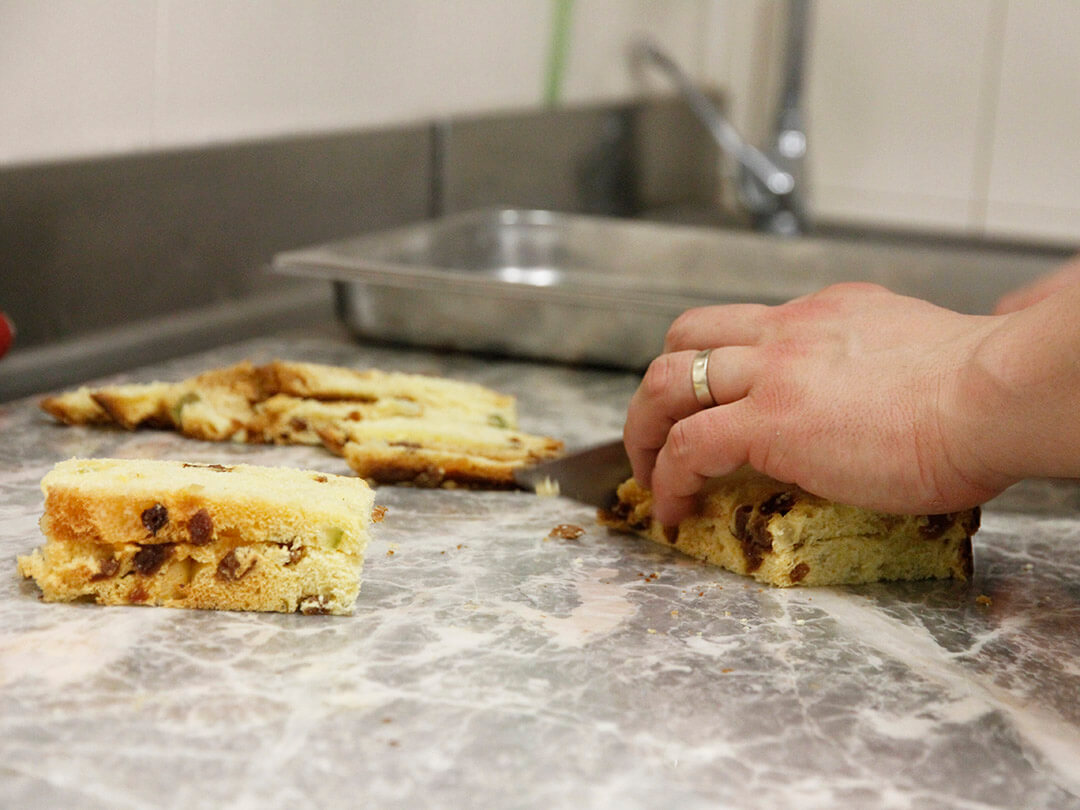 Chef's tip
* If you don't own a dough sheeter, use a rolling pin
Plating
Create a mille-feuilles by alternating layers of mascarpone cream with four Panettone crisps. Top the dessert with a dollop of the cream, dust with cocoa powder and garnish with wild berries.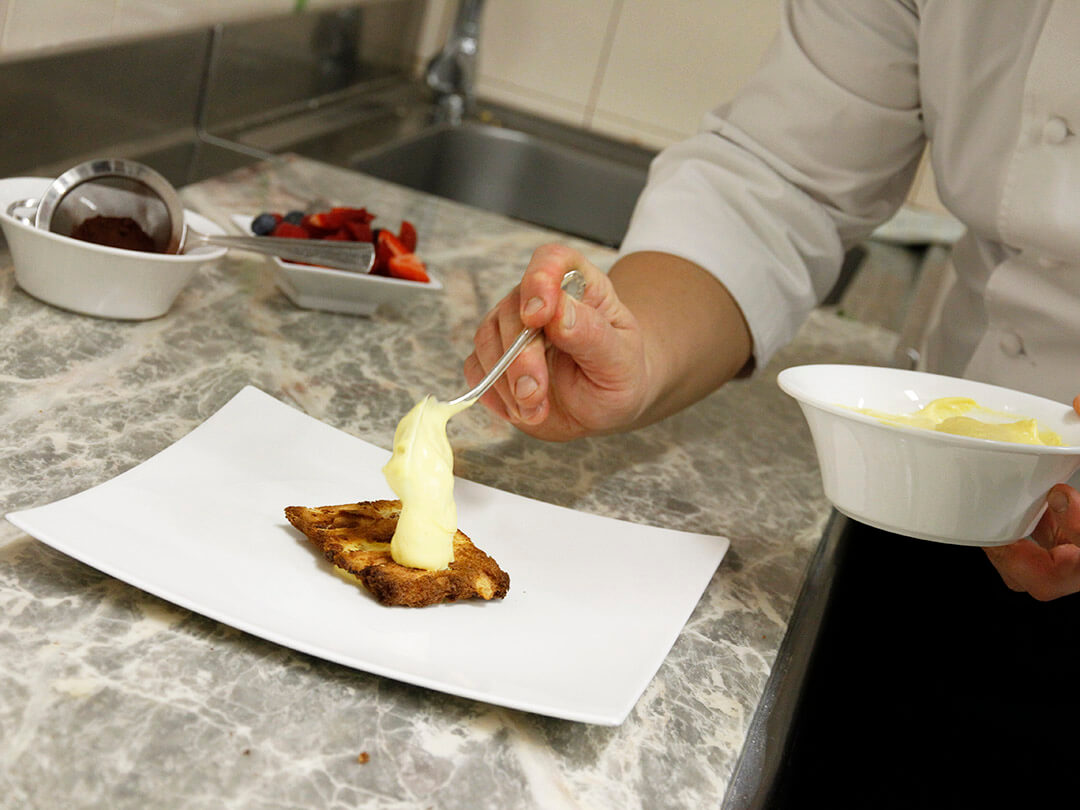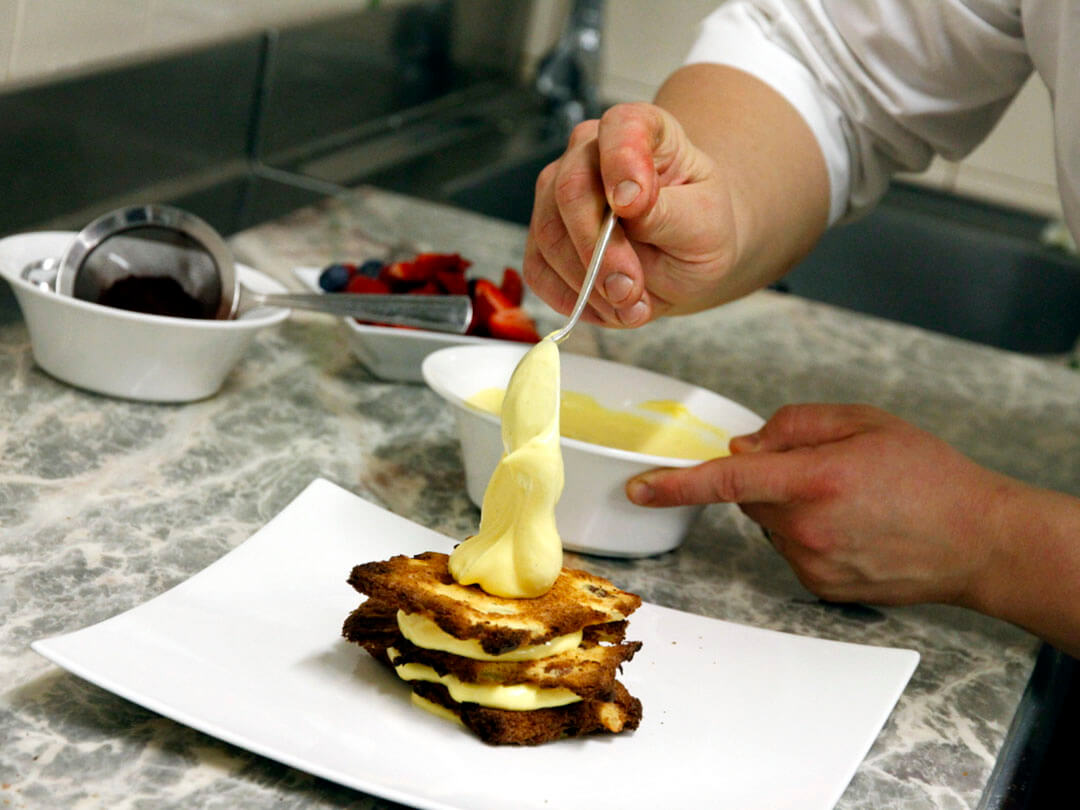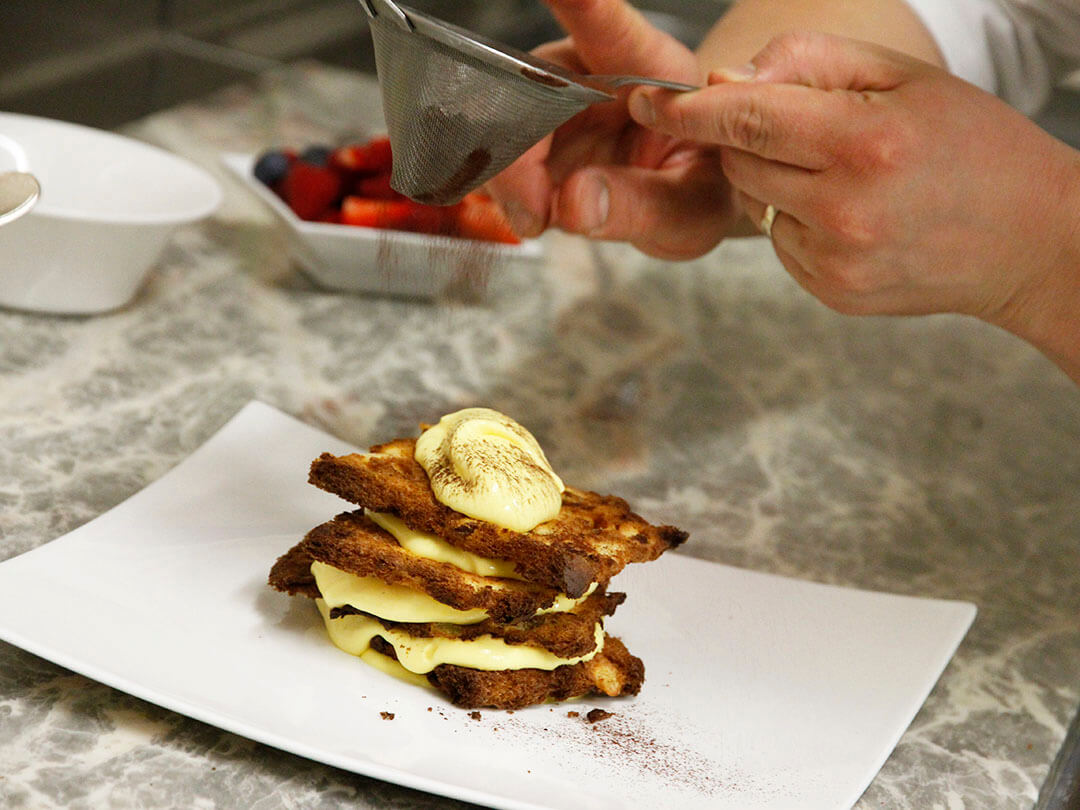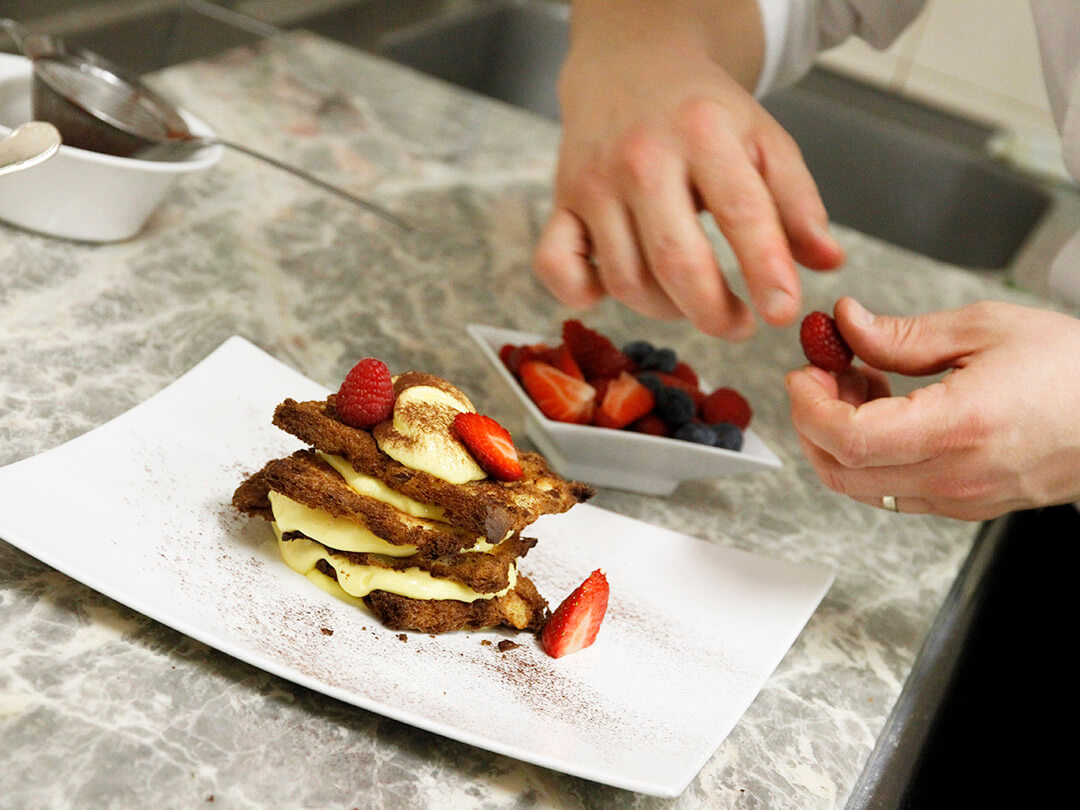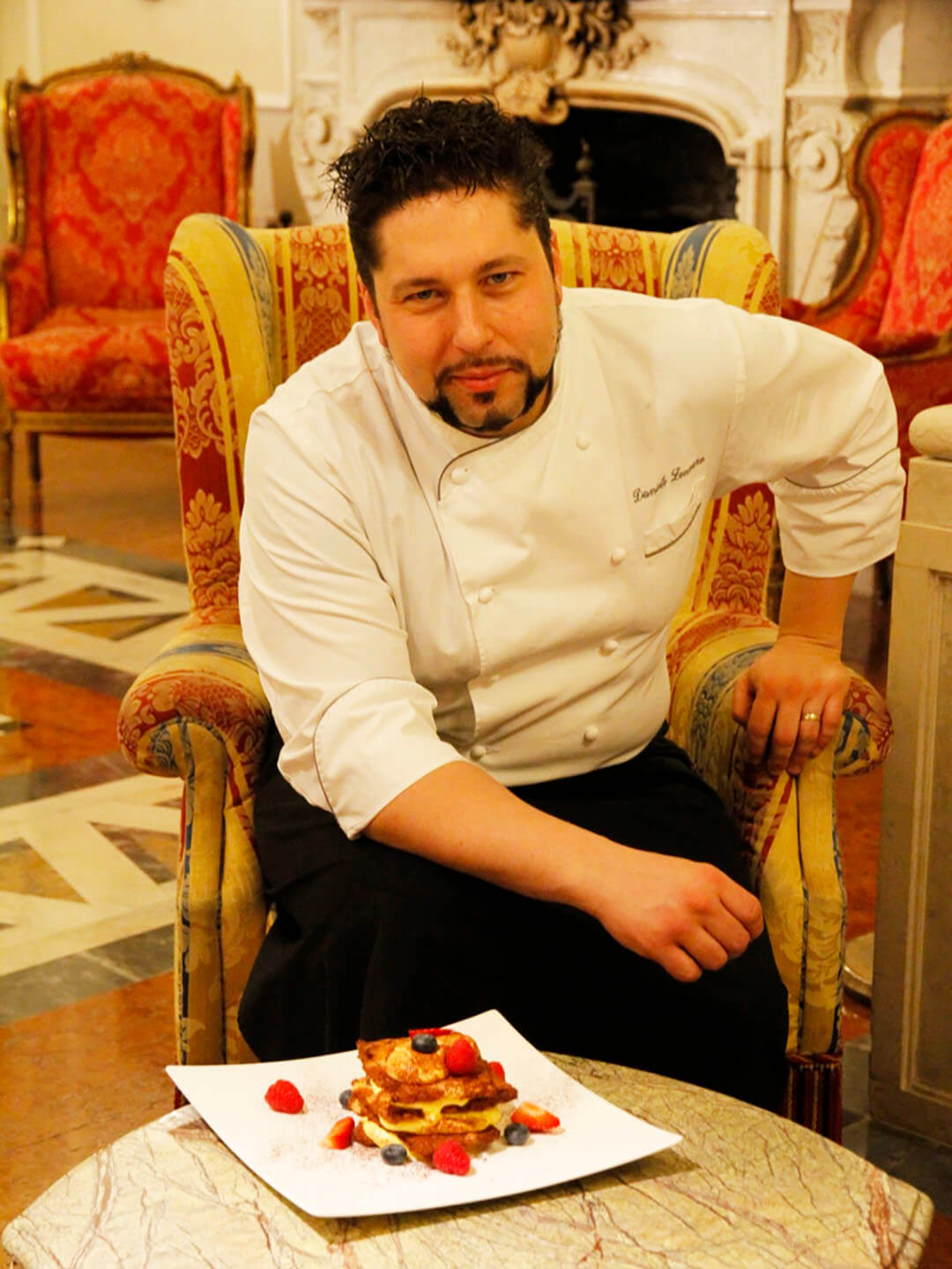 Enjoy!