Sometimes it's the luxury of simplicity that brings out the true flavor of panettone. All it takes is a pinch of pepper and a bit of chocolate.
Lorenzo Cogo, chef and owner of the El Coq restaurant in Vicenza, 1 Michelin star, played with extreme simplicity to restore the right value to the Loison Classic Panettone.
To learn more about chef Lorenzo Cogo click here. Remember also to subscribe to the YouTube Channel Loison Pasticceri: you will be updated with new video-recipes by our Chef Friends!
The recipe
Ingredients
1 serving
Slice of grilled classic Panettone
75% dark chocolate cocoa sauce
Sprinkling of Sarawack pepper
Directions
Grill a slice of classic panettone making sure not to toast it too much. Pour in the desired amount of dark chocolate sauce. Finish with a good pinch of Sarawack pepper.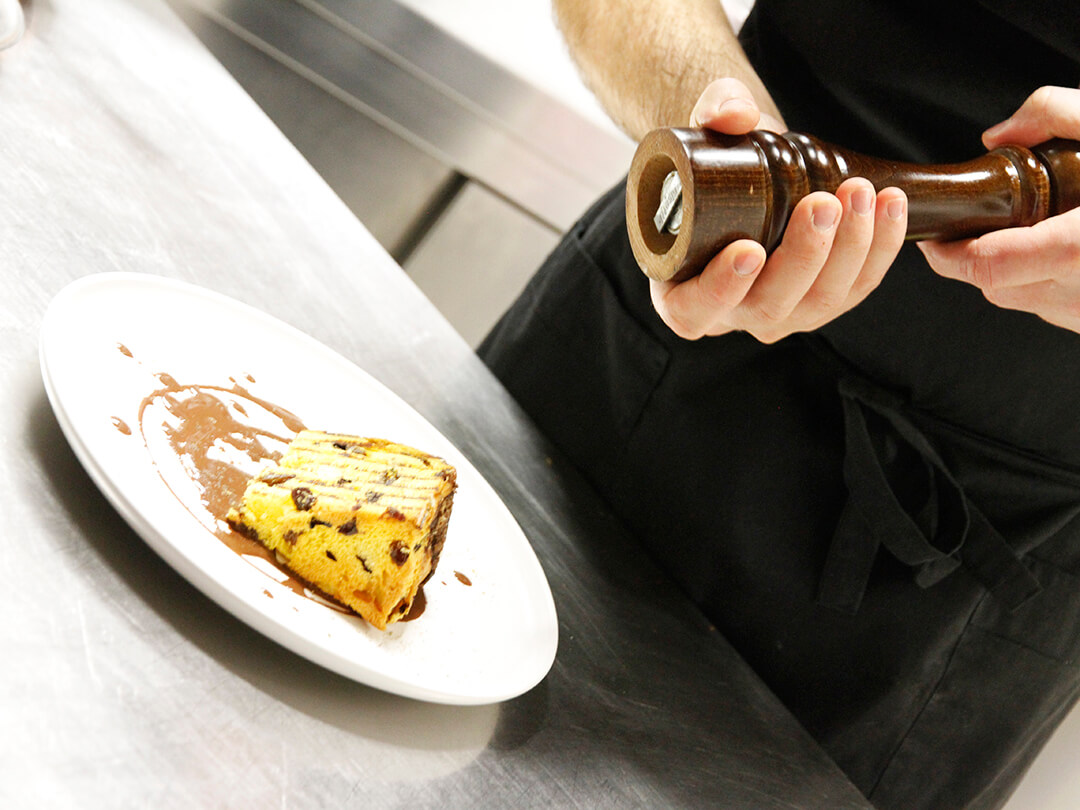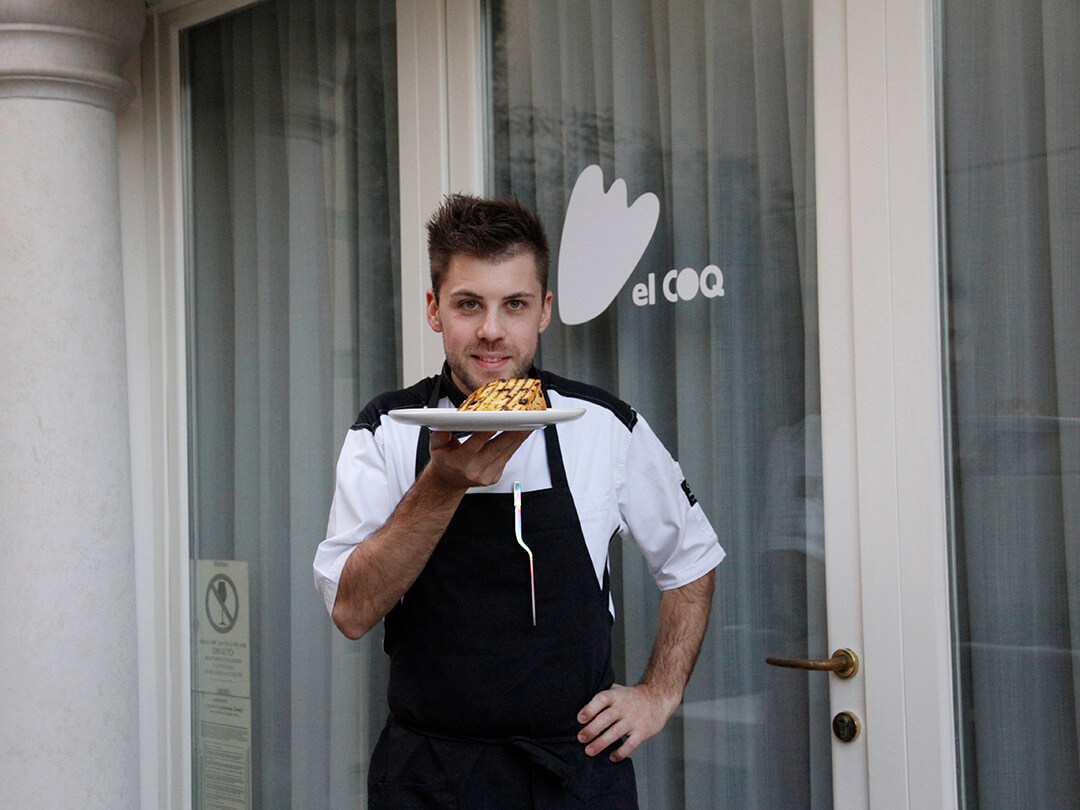 Bon appetit!