It's a dessert that on the surface seems simple, but in reality hides a complex work for an impeccable result.
Lorenzo Cogo, chef and owner of the 1 star Michelin restaurant El Coq in Vicenza, wanted to play with classic Panettone powder for this "Panettone fried ice cream".
To learn more about chef Lorenzo Cogo click here. Remember also to subscribe to the YouTube Channel Loison Pasticceri: you will be updated with new video-recipes by our Chef Friends
The recipe
For this recipe you can read the instructions below or follow the video-recipe where the Chef explains how to make the dish.
Ingredients
6 servings
For the chocolate ganache
-150 ml fresh cream
-150 g 75% dark chocolate
For the oat crumble
- 225 g butter
- 210 g sugar
- 180 g oat flakes
- 210 g flour
- 5 g salt
For the smoked milk ice cream
-400 ml smoked milk
-200 ml fresh cream
-40 g powdered milk
-30 g glucose
-50 g sugar
-2 g pectin
For the panettone batter
-180 g "00" flour
-70 g corn flour
-40 g icing sugar
-1 egg
-60 g Loison panettone powder
-½ tablespoon baking soda
- chopped hazelnuts
-verbena leaves
Directions
For the chocolate ganache - Chop 150 g of dark chocolate with a knife and place in a bowl. Bring 150 ml of fresh cream to the boil and pour it over the chopped chocolate, stirring until a smooth and shiny sauce is obtained.
For the oatmeal crumble - In a mixer with a paddle attachment, cream 225 g of butter with 210 g of sugar. Then add 180 g of oat flakes, 210 g of "00" flour and 5 g of salt. Knead until you get a "crumbled" effect. Bake in the oven at 180° for about 15 minutes.
For the smoked milk ice-cream - Bring 400 ml of smoked milk, 200 ml of cream, 40 g of milk powder and 30 g of glucose to 60°C. Once the temperature is reached add 50 of sugar and 2 g of pectin, bring everything to 90°C. Pour the mixture into a pacojet jug and freeze at -18°C.
For the Panettone batter - Mix together 180 g of "00" flour, 70 g of cornstarch, 40 g of icing sugar, 1 egg, 60 g of Loison panettone powder and ½ tablespoon of baking. Mix all the ingredients together well until a fairly thick batter is obtained. Leave to rest in the refrigerator for at least 15 minutes.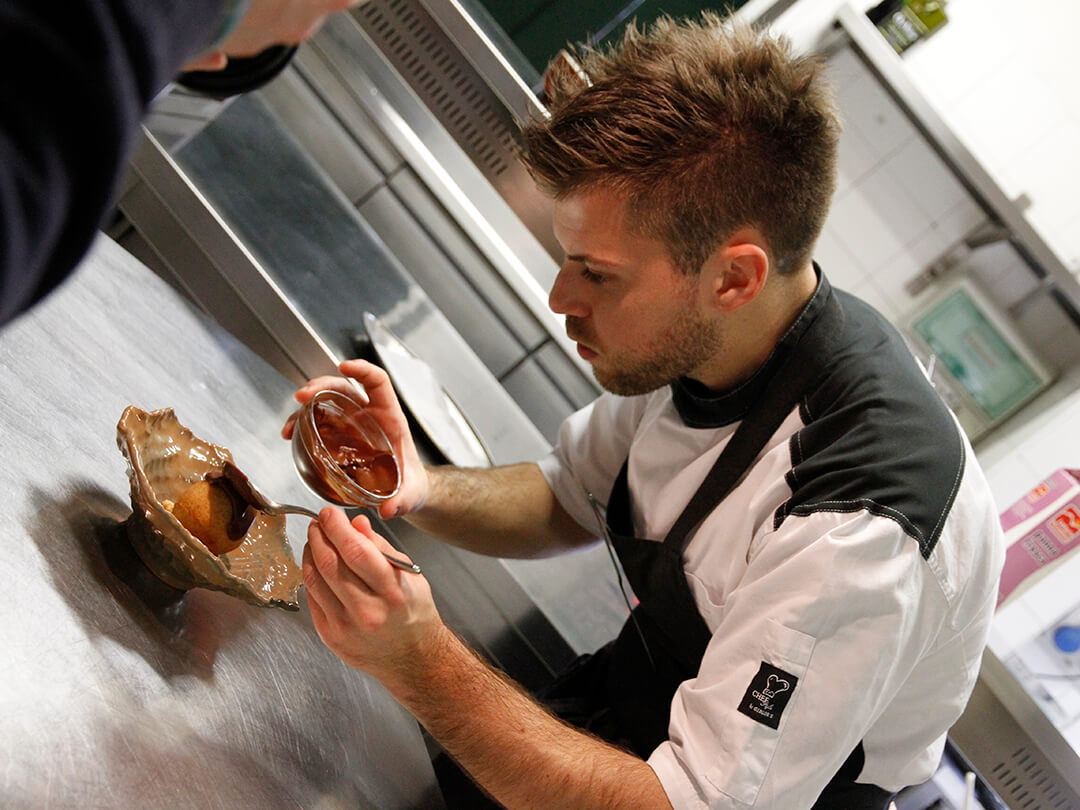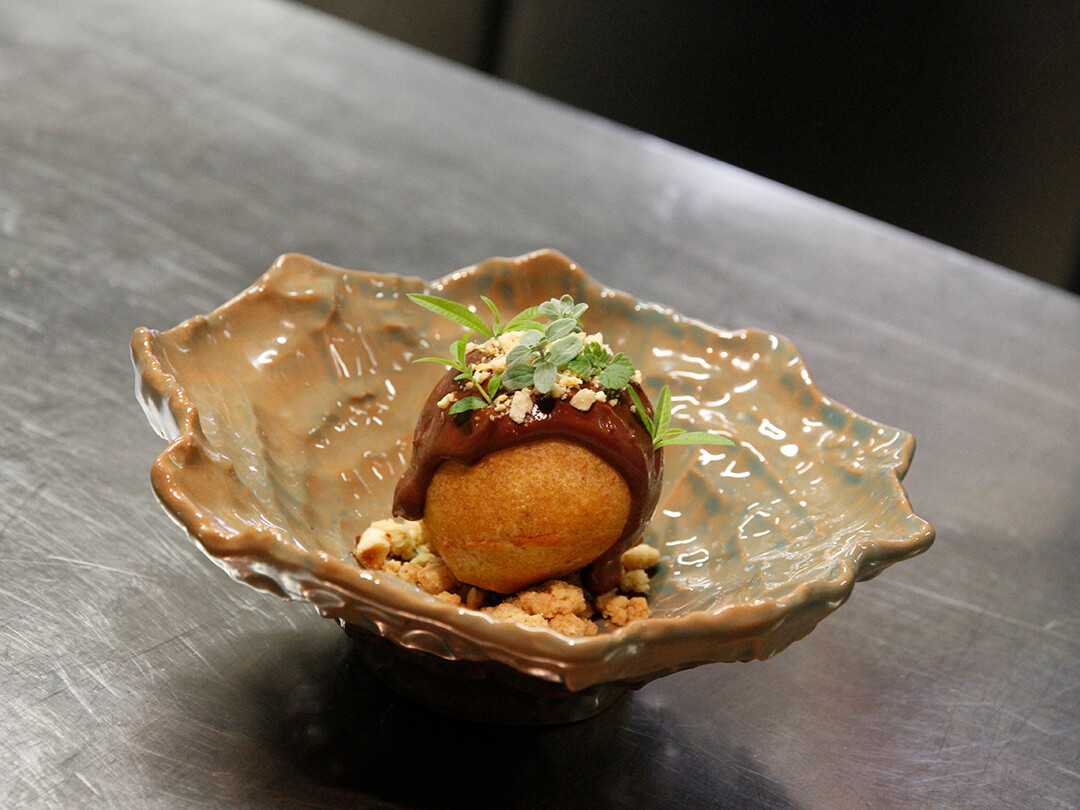 Bon appetit!