An interesting and intriguing recipe at the same time for the diversity of flavors and textures.
Marco Perez, Chef of the Restaurant Rifugio AlpiNN in Plan de Corones – Brunico (Bz), this month offers us an unusual first course: Spaghettoni, cauliflower, Panettone and licorice.
To learn more about Marco Perez click here. Remember also to subscribe to the YouTube Channel Loison Pasticceri: you will be updated with new video-recipes by our Chef Friends!
The recipe
For this dish you can read the instructions below or follow the video-recipe where the chef explains how to make it.
Ingredients
4 servings
For the Spaghetti
-100 g Loison Licorice and Saffron Panettone Powder
-240 g spaghetti
-2 small anchovies
-clove of garlic
-fresh chili pepper
-For the cauliflower
-1 small cauliflower (keep a little aside to slice raw during serving)
-saffron powder
-saffron pistils
-2 star anise
-soy sauce
-lemon juice
-evo oil - garlic clove - fresh chili pepper
Directions
Per le roselline di cavolfiore
For the cauliflower roses - Boil some water in a small saucepan, add the saffron powder and pistils, the star anise, and a pinch of salt; cook some cauliflower roses for 2/3 minutes, so that they remain crunchy.
Heat the olive oil in a frying pan with a clove of poached garlic and a pinch of fresh chili pepper. Add the cauliflower florets and toss, browning slightly.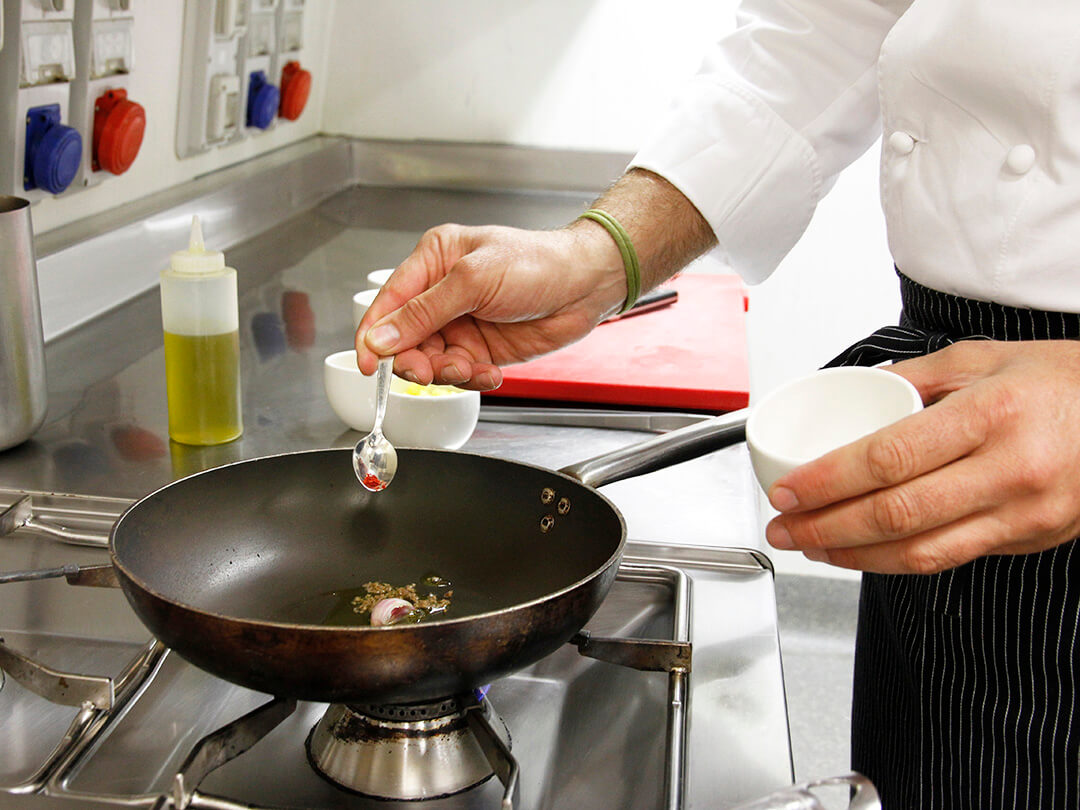 For the cauliflower cream
The remaining cauliflower, including the central part, should be seasoned with a pinch of salt, a drizzle of evo oil, 1 star anise and steamed in a vacuum for 8/10 minutes. At the end, let it cool and remove the woodier parts such as the star anise and the stalks which are a bit harder. The remaining cauliflower should be blended and whipped with a little oil, a pinch of salt, a little lemon juice and a few drops of soy sauce.
Toasted Panettone powder
In a second pan, heat some evo oil with a clove of garlic, the fresh chili pepper, the anchovy; let it lightly fry and then add the Loison Licorice and Saffron Panettone Powder, letting it toast to make it crispy.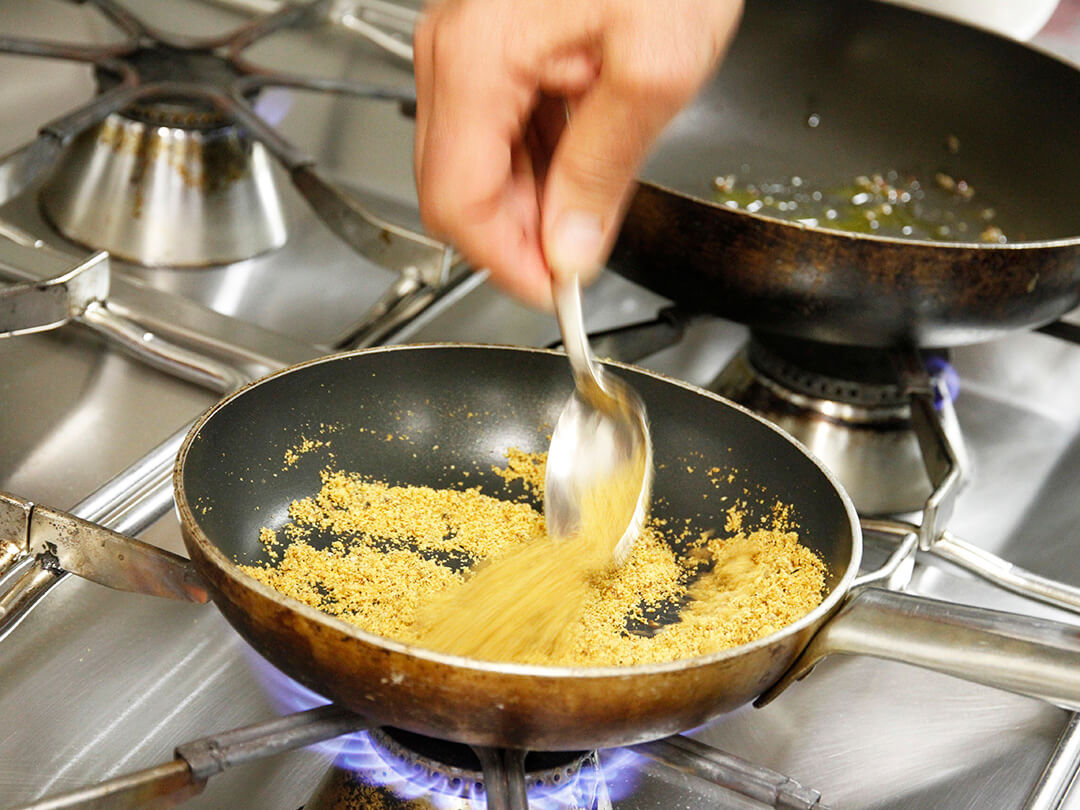 Cook the spaghettoni al dente, drain them and add them to the pan with the cauliflower roses, stir the pasta until it becomes creamy.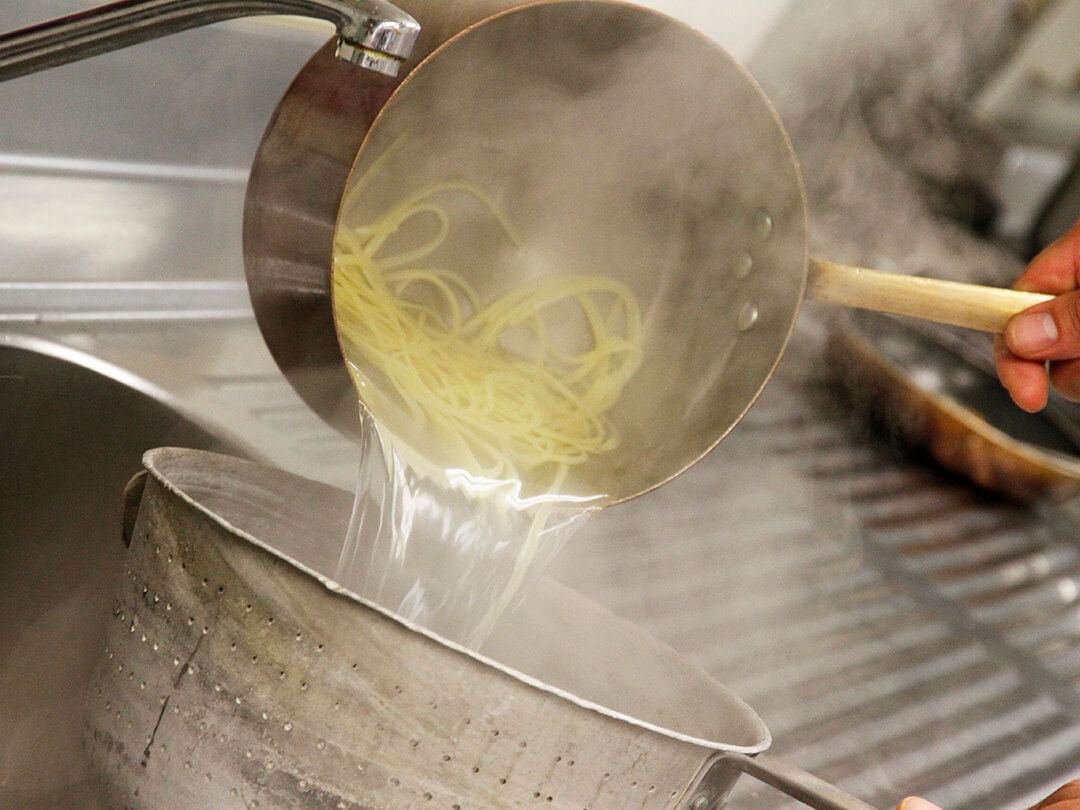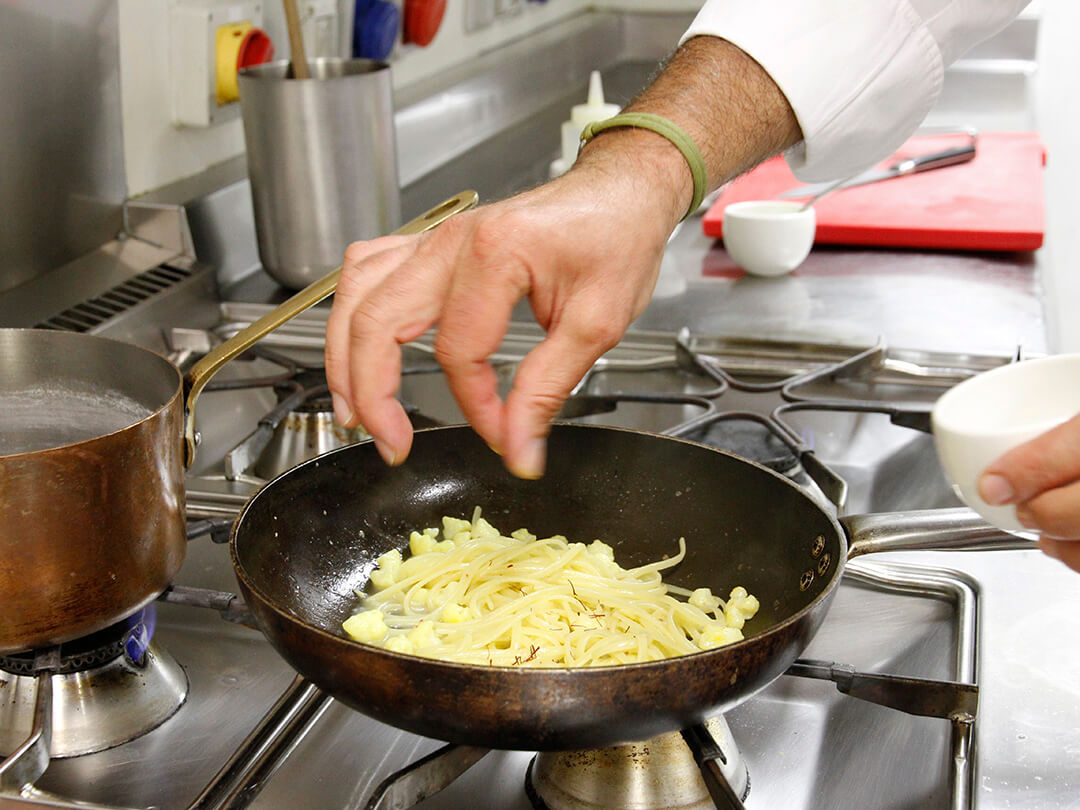 Plating
Place a spoonful of cauliflower cream on the bottom of the plate, add the spaghettoni and some saffron pistils, finely slice the raw cauliflower directly on the plate and sprinkle with a generous amount of Crispy Panettone Powder and a drizzle of oil.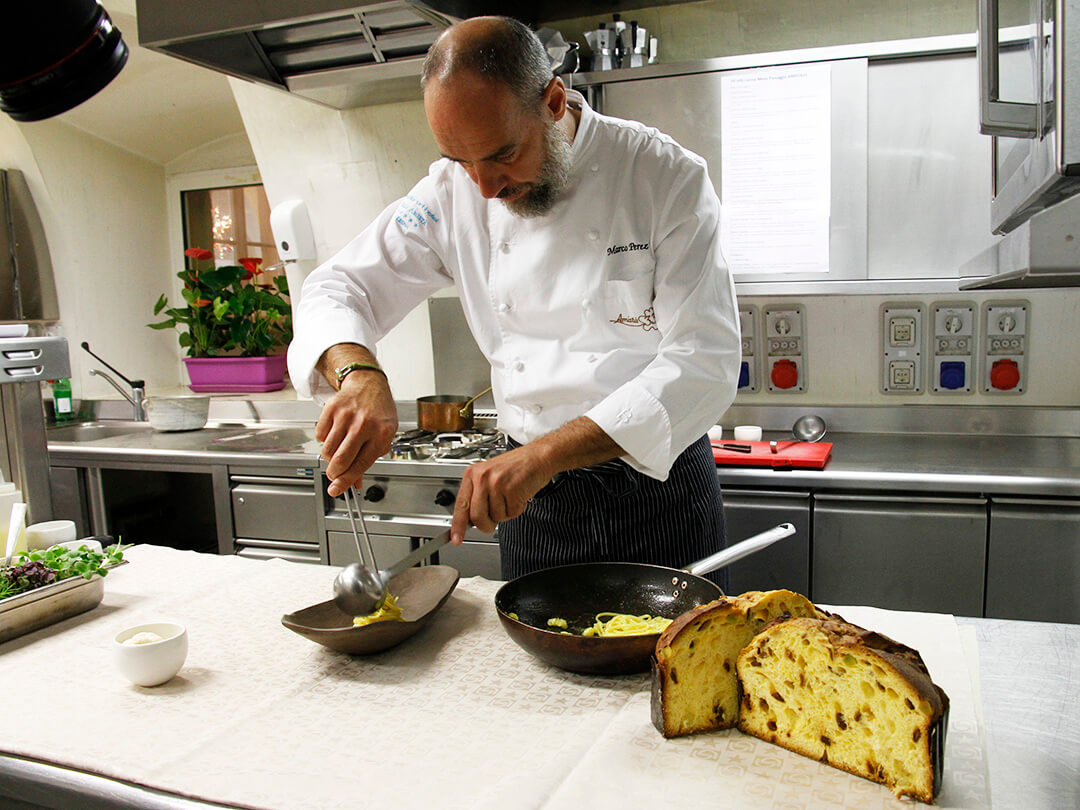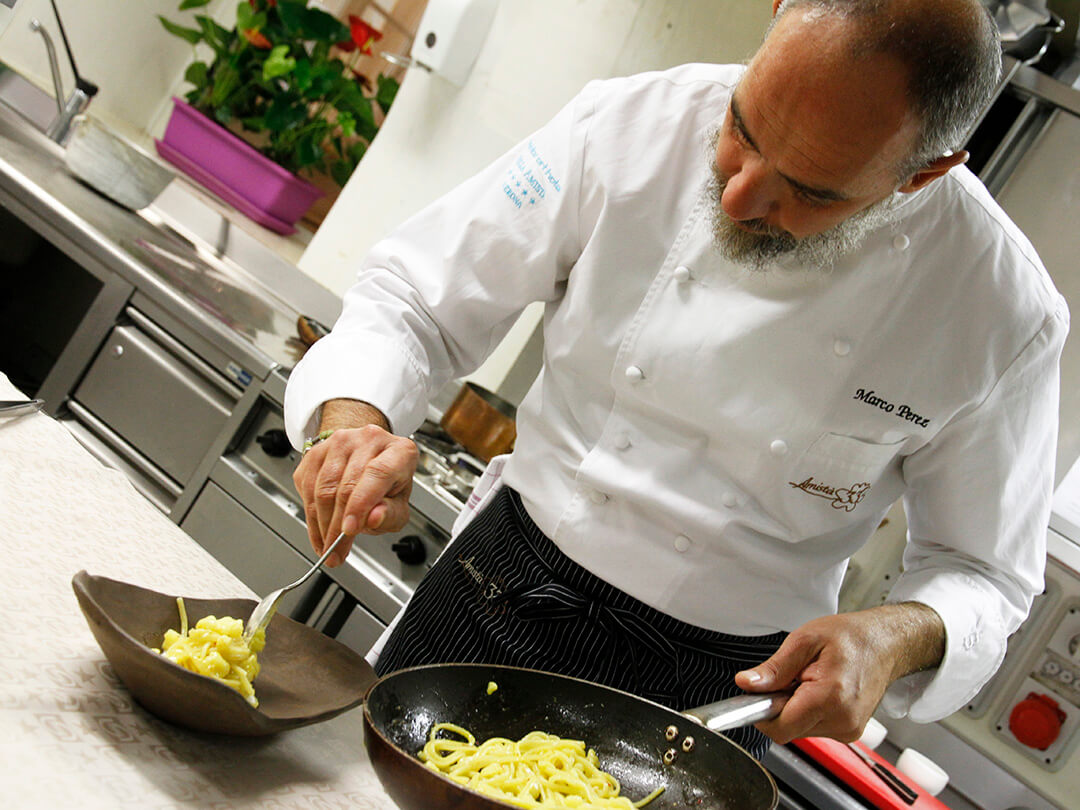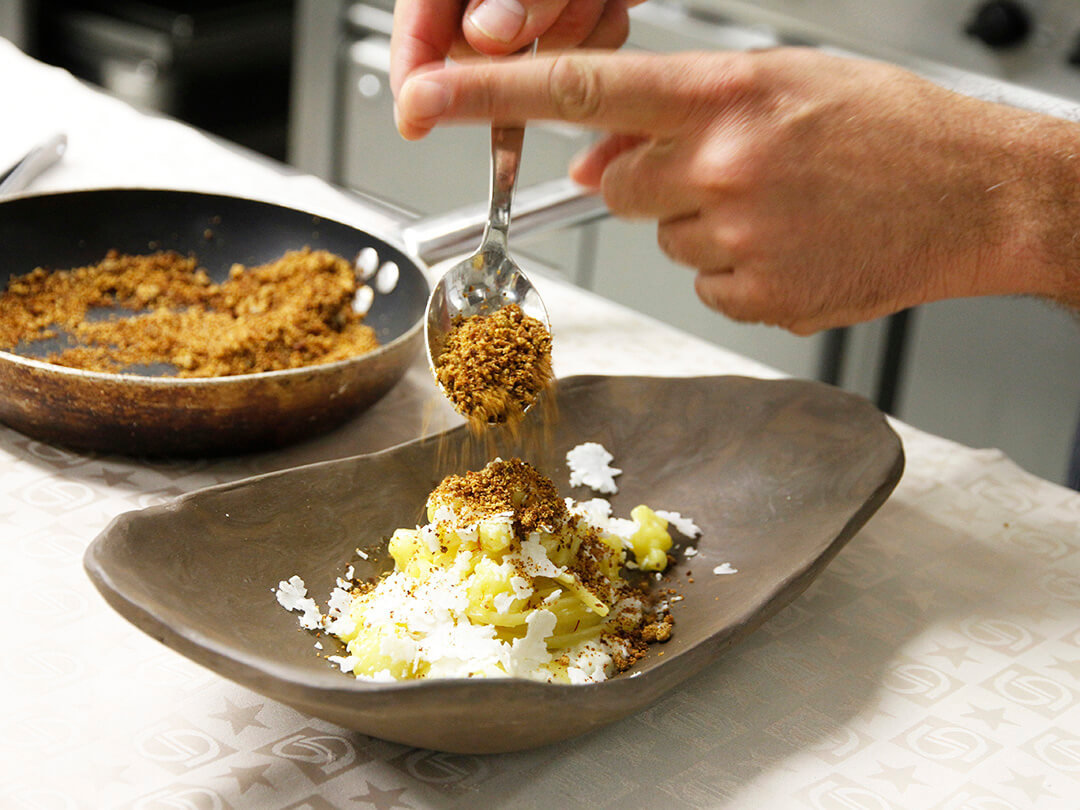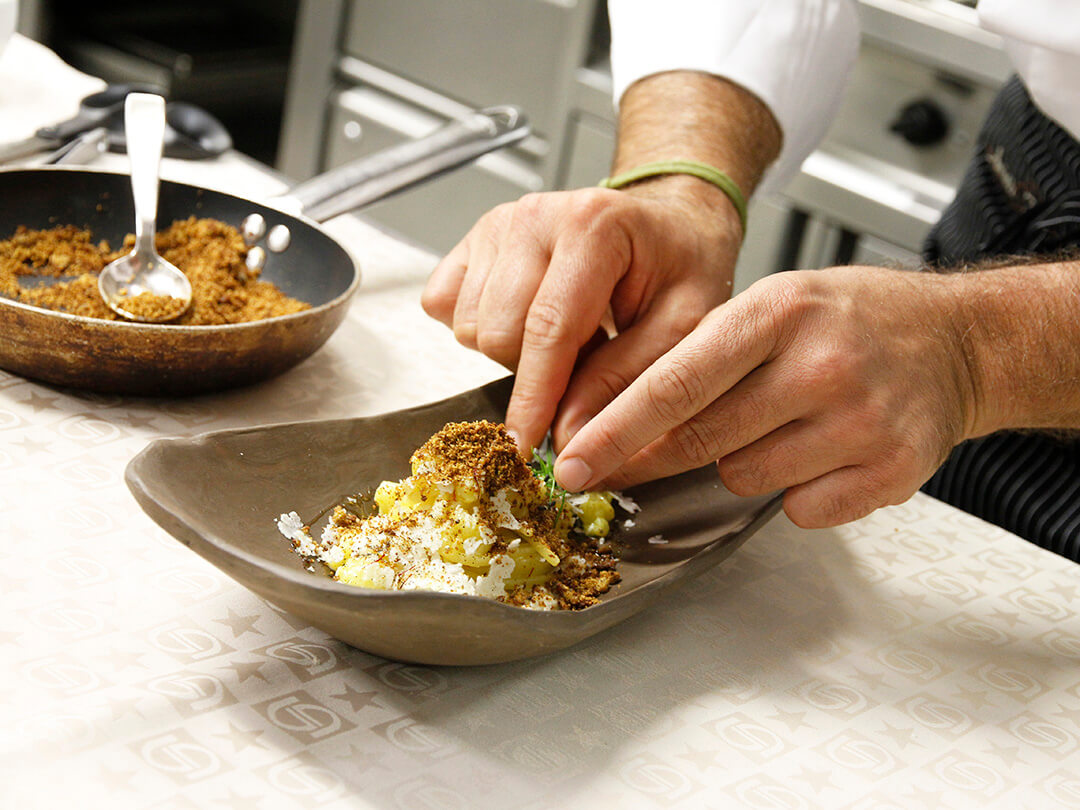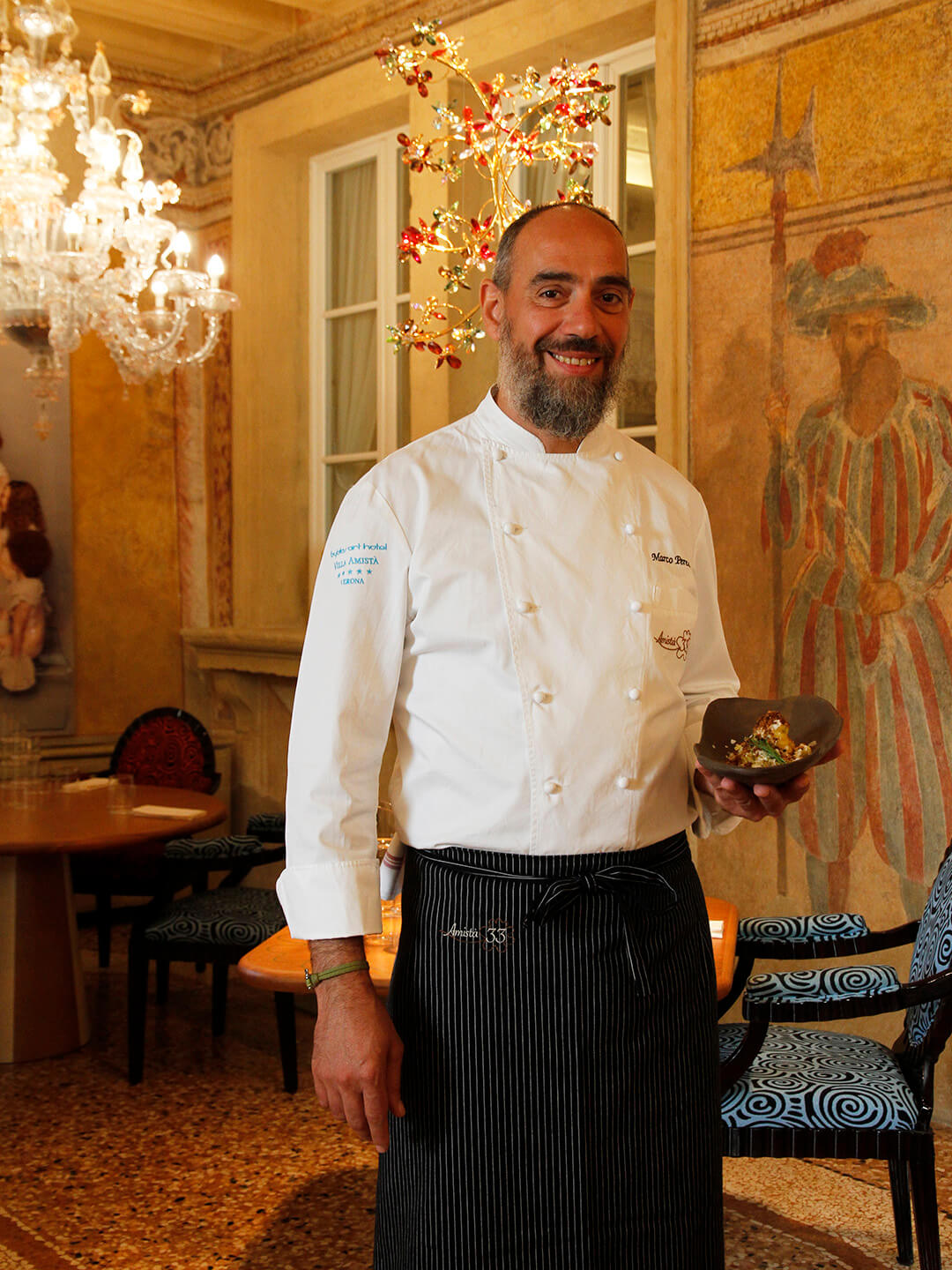 Bon appetit!