It's not easy to combine fruits and veggies in a dessert. Marco Perez wowed us with this fresh, colorful and tasty recipe.
Marco Perez, chef at AlpiNN in Plan de Corones – Brunico (Bz), combined the Apricot and Ginger Panettone with seasonal fruits and vegetables with his Beet and Apricot, Peach, Celery and Panettone.
To know more about chef Marco Perez click here.
Remember also to subscribe to the YouTube Channel Loison Pasticceri: you will be updated with new video-recipes by our Chef Friends!
The recipe
For this dish you can read the instructions below or follow the video-recipe where the chef explains how to make it.
Ingredients
4 servings
For the salad
-100 g Loison Apricot and Ginger Panettone marinated
-4 small beets with leaf
-2 ripe apricots
-1 ripe yellow peach
-1 leg of crunchy green celery
Peach Dressing
-100 g white peach pulp
-20 g evo oil
-20 g corn heart oil
-salt and lemon juice
Apricot Ice Cream
-100 g apricot pulp (without skin)
-Syrup at 32°
-Salt and evo oil
Directions
Marinate the Panettone in a mixture of brown sugar, powdered sugar, chili pepper, lemon zest and olive oil for 12 hours. At the end toast the Panettone with a drizzle of oil at 225 °C until golden brown.
For the Peach Dressing - Prepare the dressing by blending all ingredients with an immersion blender in a glass and whisk.
For the Ice Cream - Blanch the apricots to remove the skin, blend the pulp, add the syrup at 32°, salt and oil. Freeze and pass through the Pacojet.
Peel the beets and cut lengthwise keeping the leaves intact. Vacuum cook for 9 minutes at 100 °C and then cool in water and ice. At the end season with a little oil, lemon juice and a pinch of salt.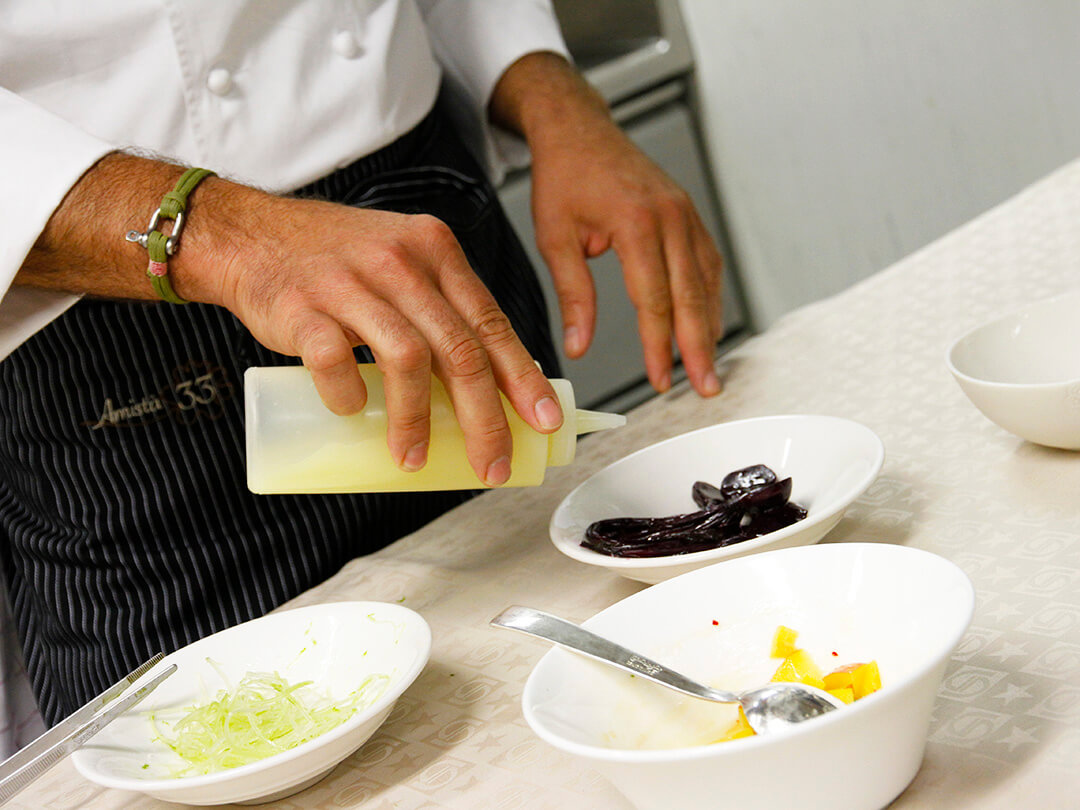 Wash the fruit, cut it into small wedges and dress it with the peach sauce adding some evo oil and chili pepper. Wash the celery, cut it into very thin and long strips and dress it with lemon zest, salt, a little lemon juice and a drizzle of evo oil.
Plating
Put some pieces of Panettone on the bottom of the cup, add the seasoned fruit and a quenelle of apricot ice cream. Place the marinated beet on top, add a drizzle of oil a pinch of salt and complete the dish with the marinated celery and mint leaves.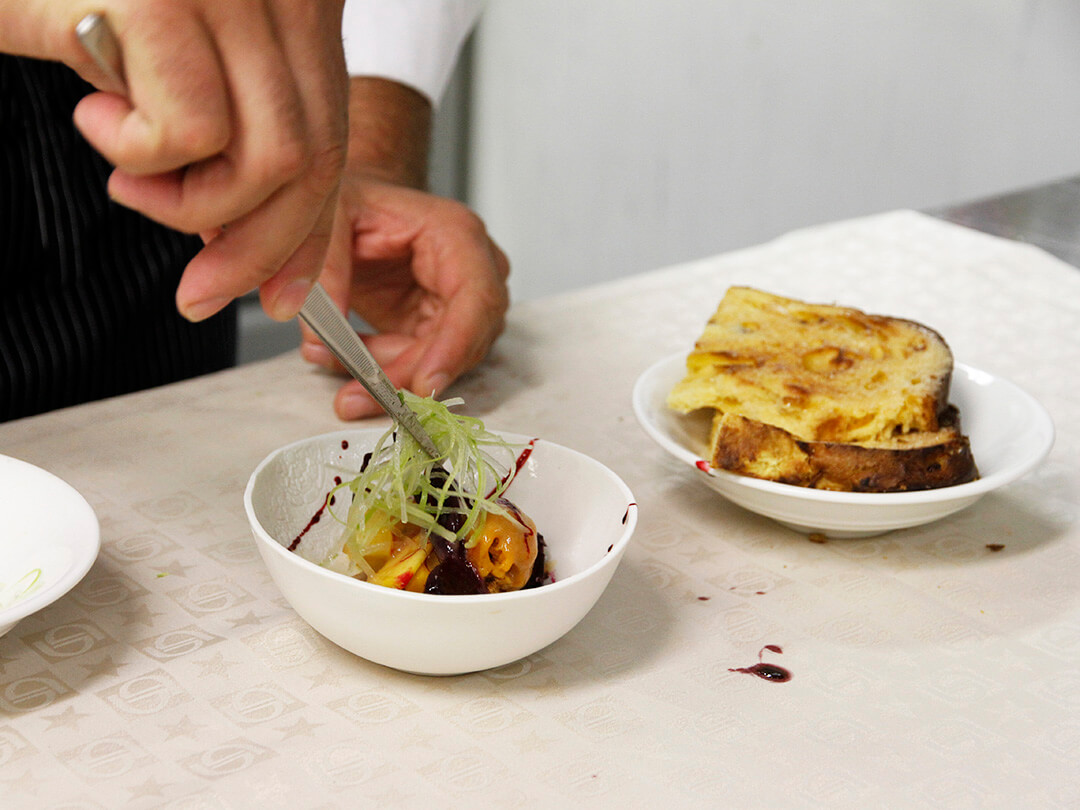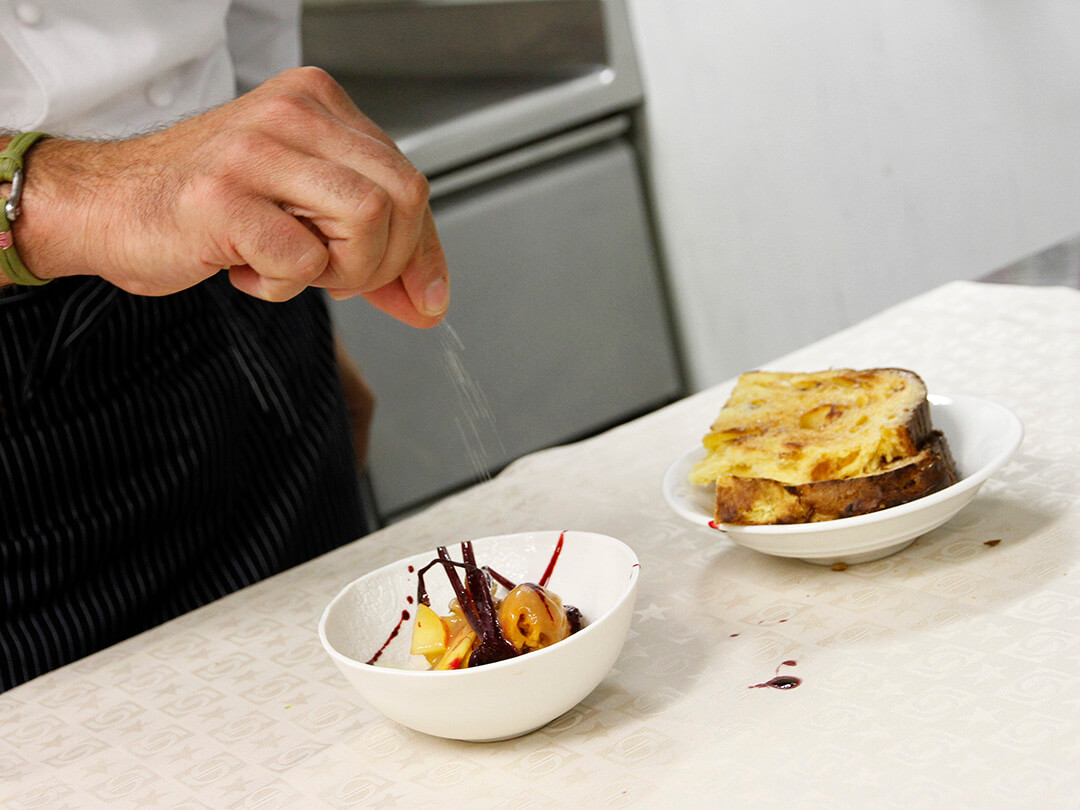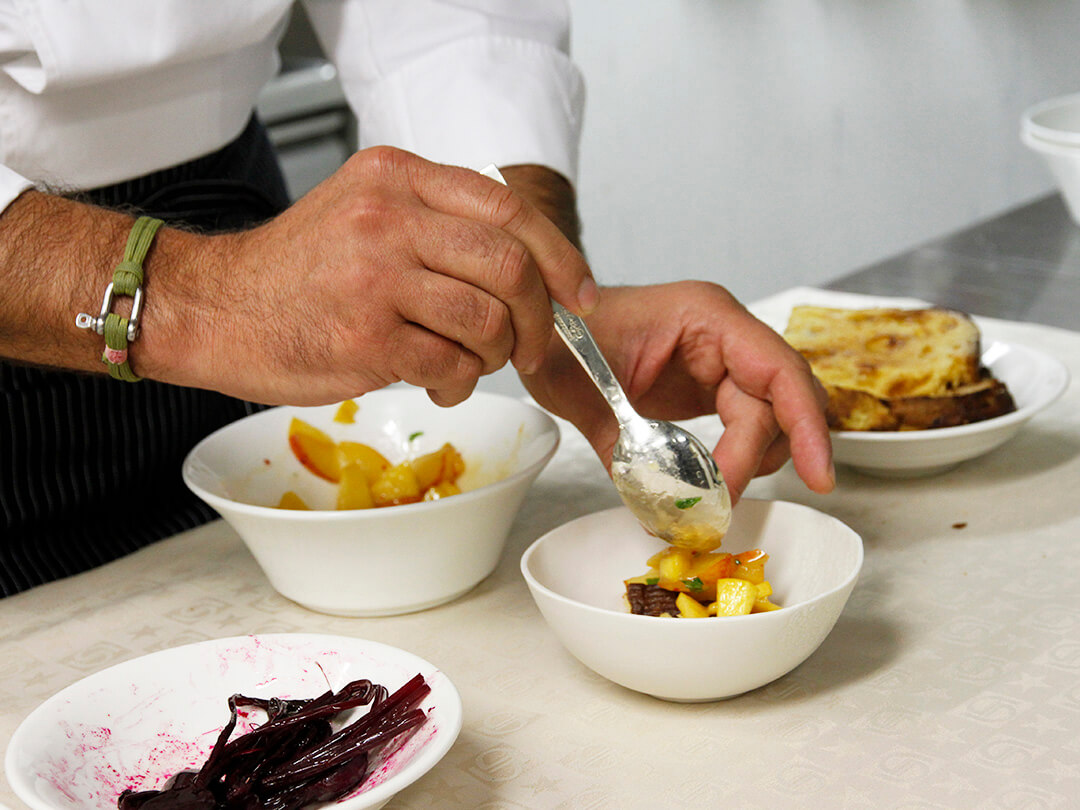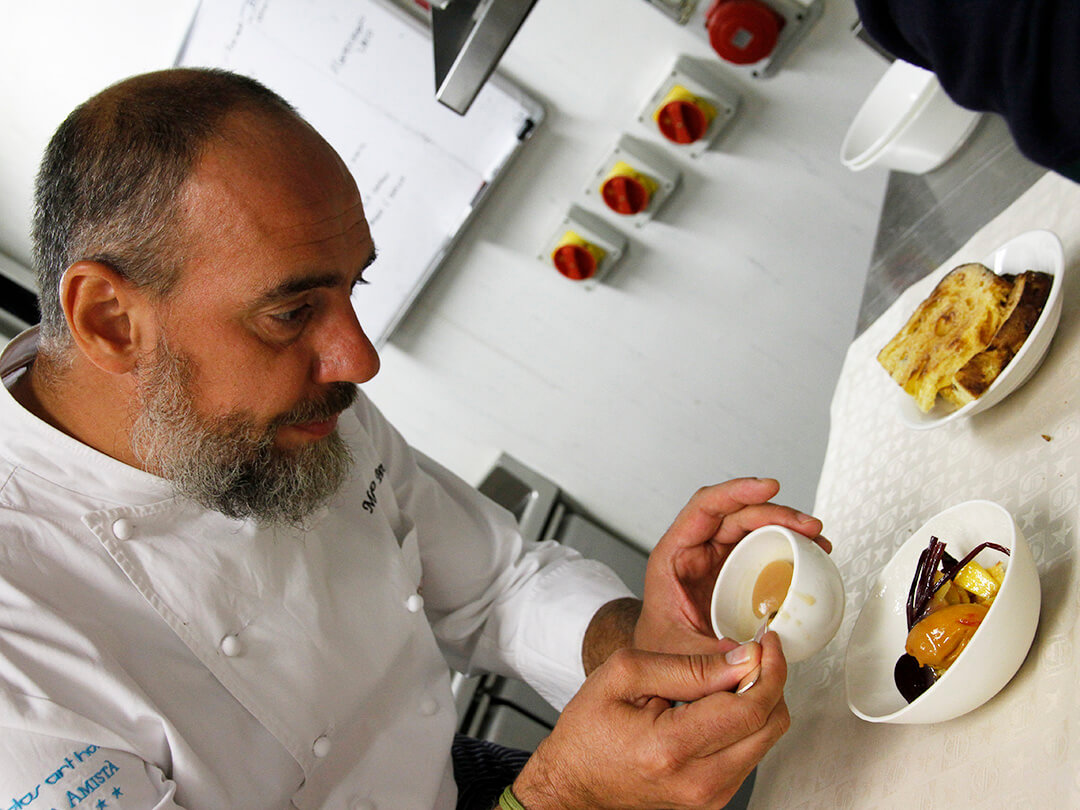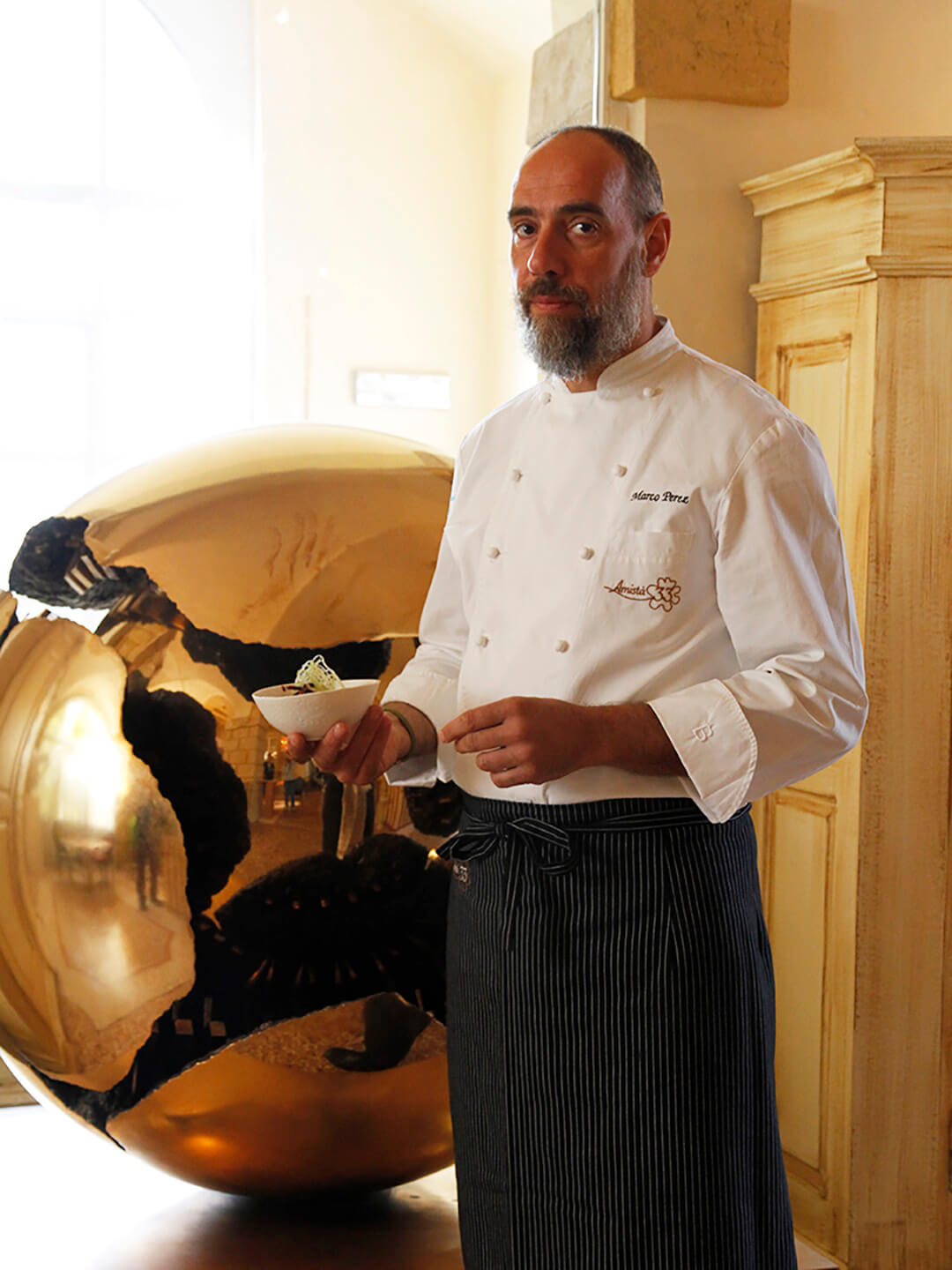 Bon appetit!