Here is a new summer idea by Loison, great as a fresh summer breakfast!
Dario Loison has been a true pioneer in breaking the winter chains of panettone and giving us the pleasure of enjoying it all year round. But his creativity does not stop there: in summer, panettone is transformed into a fresh and surprising dessert.
Today, we present a delicious dessert created by chef Alessandro Granieri of Qubò in Costabissara (Vi): Black cherry panettone slice, vanilla ice cream and irresistible chocolate drops.
The recipe
Ingredients
A slice of black cherry panettone
Vanilla ice cream
Chocolate drops
Candied or in spirit sour cherries
Directions
Simple and quick to prepare the sour cherry panettone slice is refreshed by a quenelle of vanilla ice cream, chocolate drops and enriched with delicious sour cherries.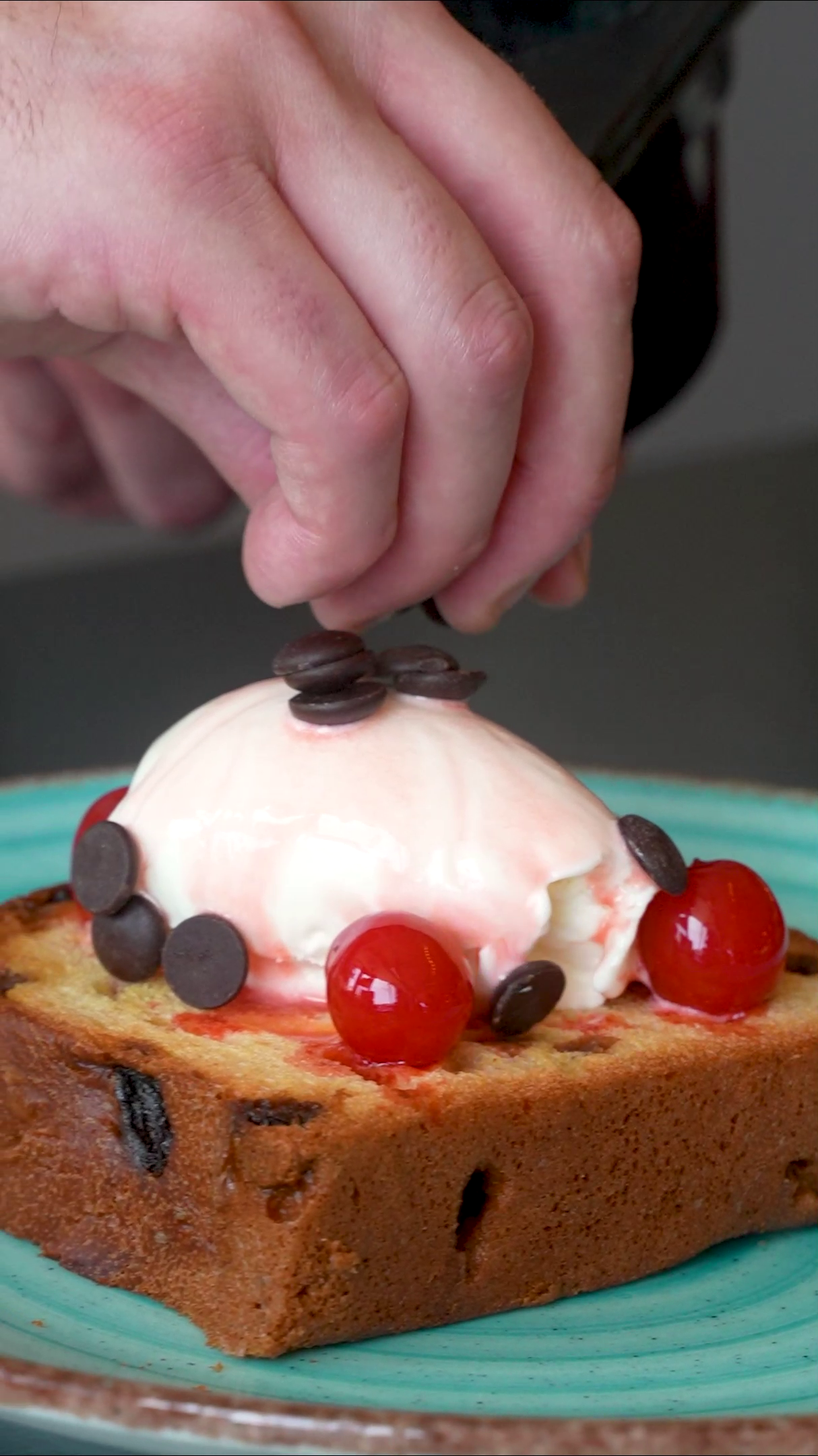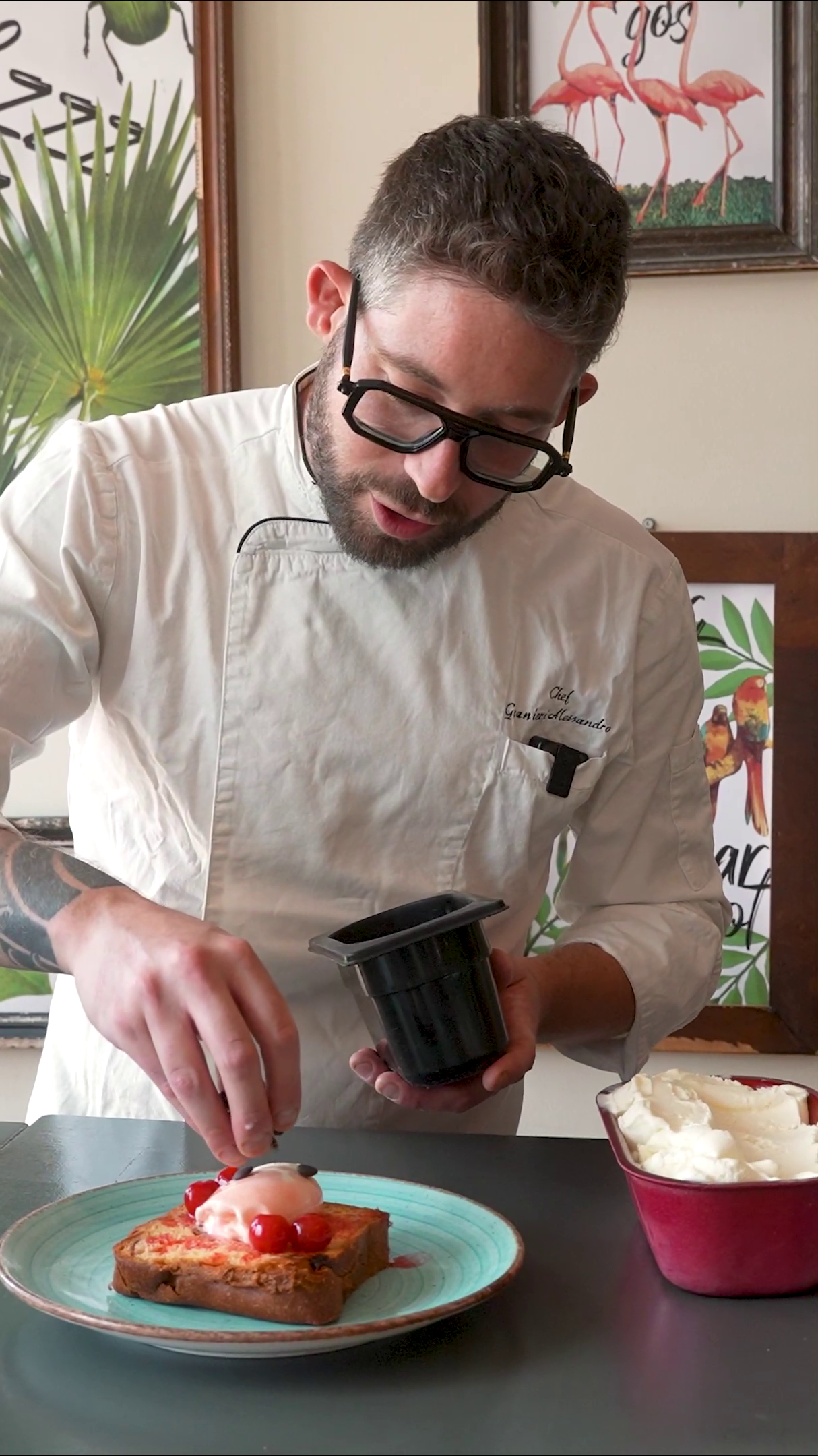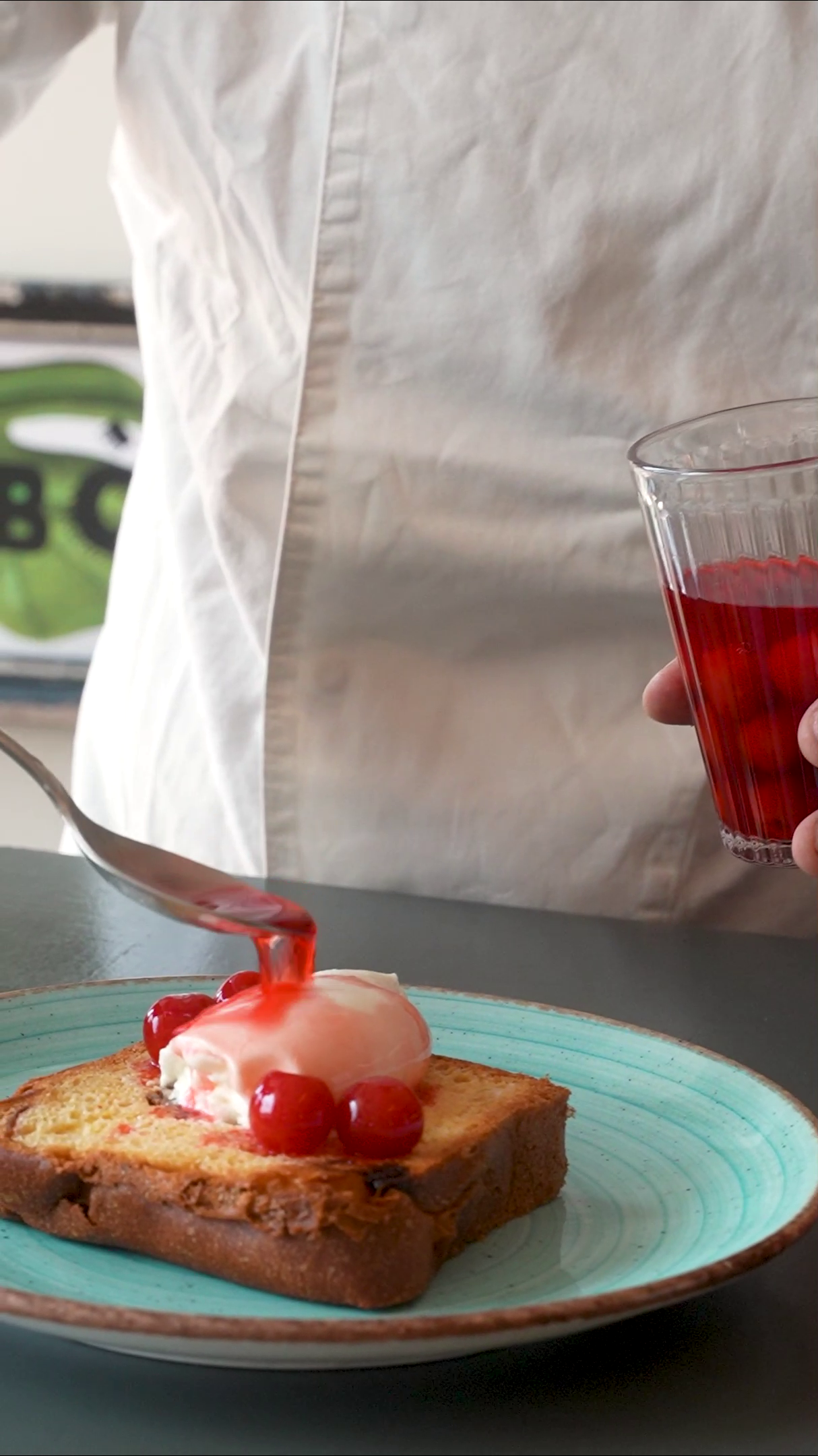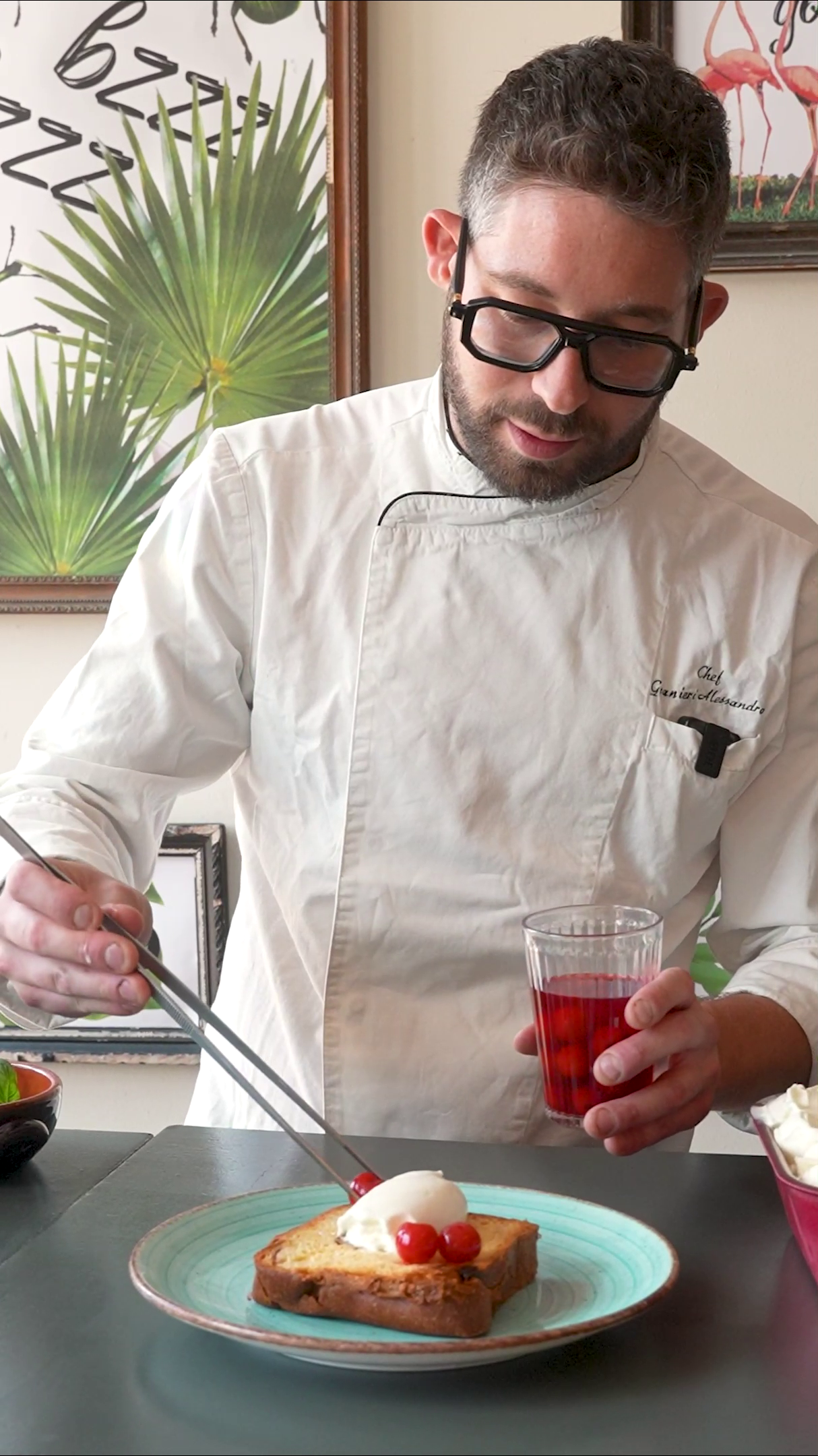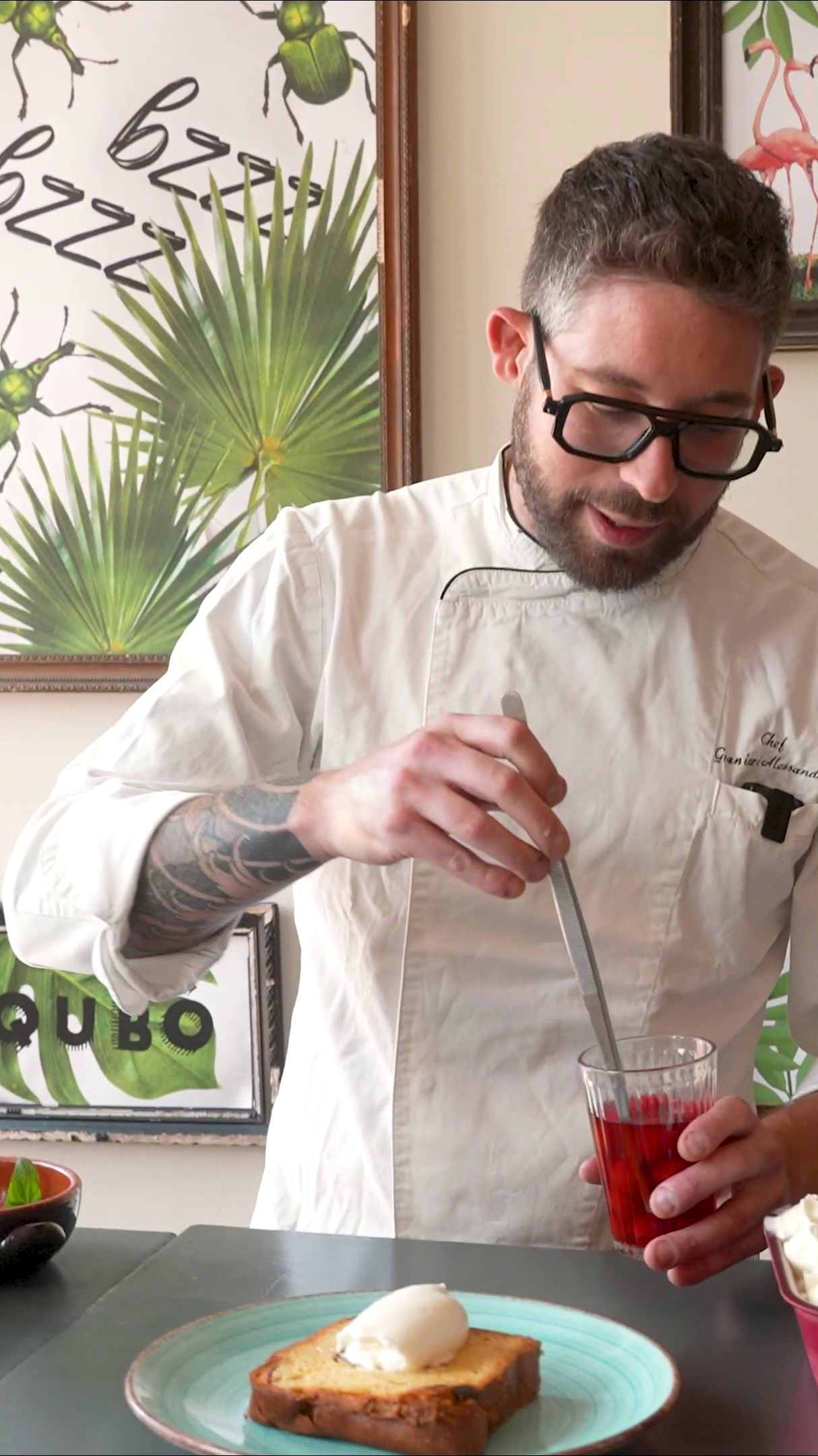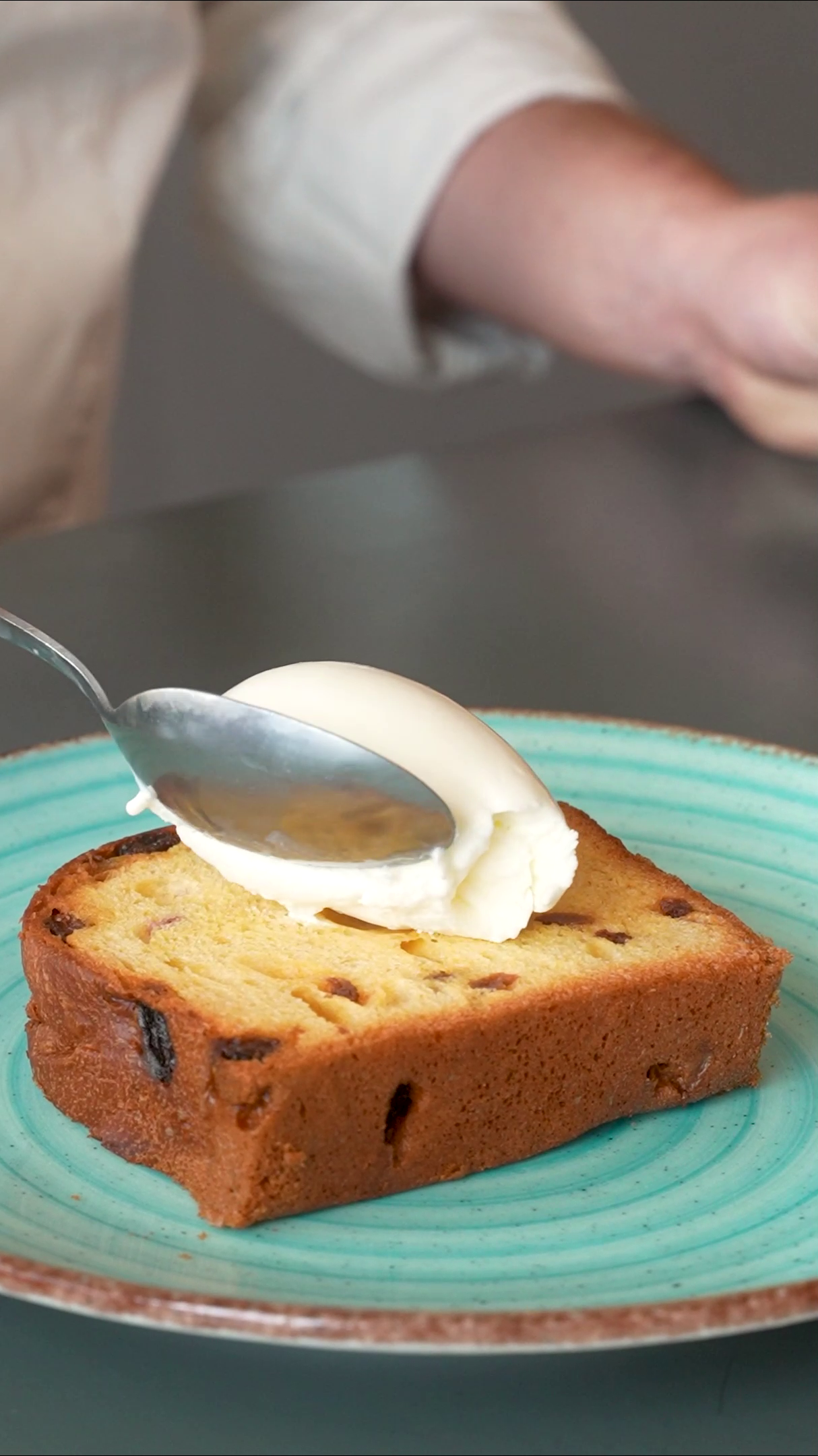 To enjoy it as a dessert in the evening we recommend sour cherries in spirit, otherwise for a rich breakfast in the morning better candied sour cherries!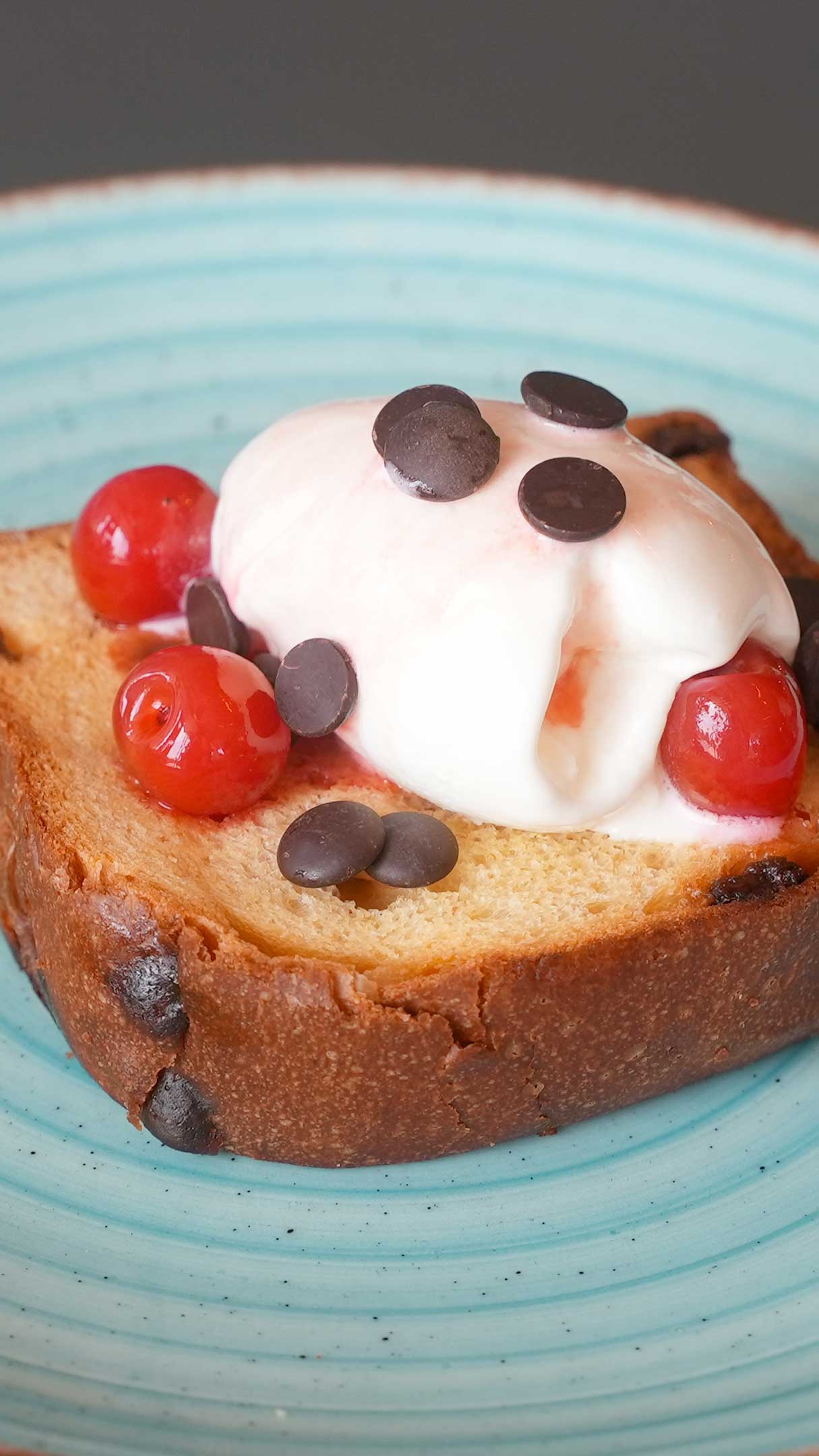 Discover in this video the 3 Loison summer recipes!
We would like to thank Nicola Donadello, owner of Qubò for the collaboration, and his Chef Alessandro Granieri... who with so much passion creates new ideas for all our Gourmet friends and customers!