In this recipe the delicacy of trout meets the crunchiness of panettone powder with Late Ciaculli Mandarin (Slow Food Presidium)
Lorenzo Cogo, chef and owner of El Coq restaurant in Vicenza, 1 Michelin star, presented this dish during an episode of Melaverde.
To learn more about chef Lorenzo Cogo click here. Do not forget to subscribe to the YouTube channel Loison Pasticceri: you will be updated with new video-recipes by our Chef Friends!
The recipe
For this recipe you can read the instructions below or follow the video-recipe where the Chef explains how to make the dish.
Ingredients
4 servings
200 g American potatoes (orange flesh) boiled and blended
5 g lemongrass
50 g clarified butter
1 whole trout to fillet
20 g Mandarin panettone powder
Vinegar pureed in centrifuge
1 apple
Infusion of apple and sorrel
1 fennel
White balsamic vinegar to taste
Fennel oil
Directions
The day before, peel and slice an apple, vacuum-pack it with the sorrel juice and leave it to infuse overnight.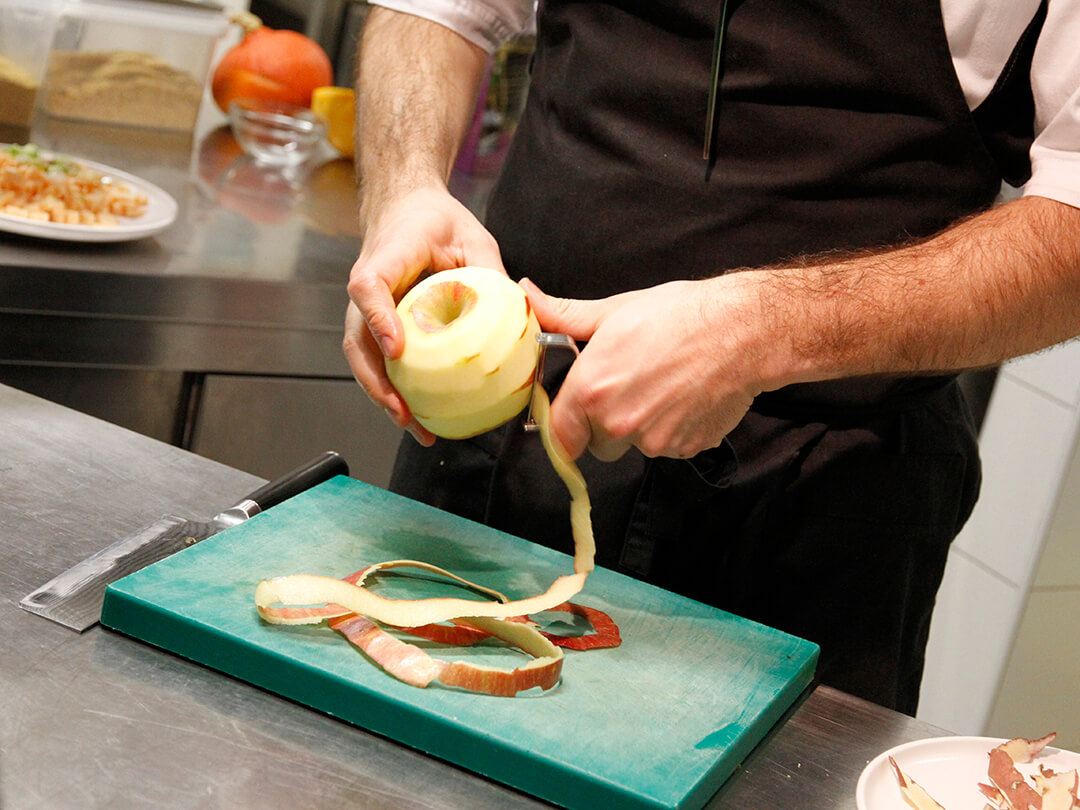 Fillet the trout to obtain 4 portions that will be vacuum-packed with a little fish stock and cooked at a low temperature of 54°C for 10 minutes.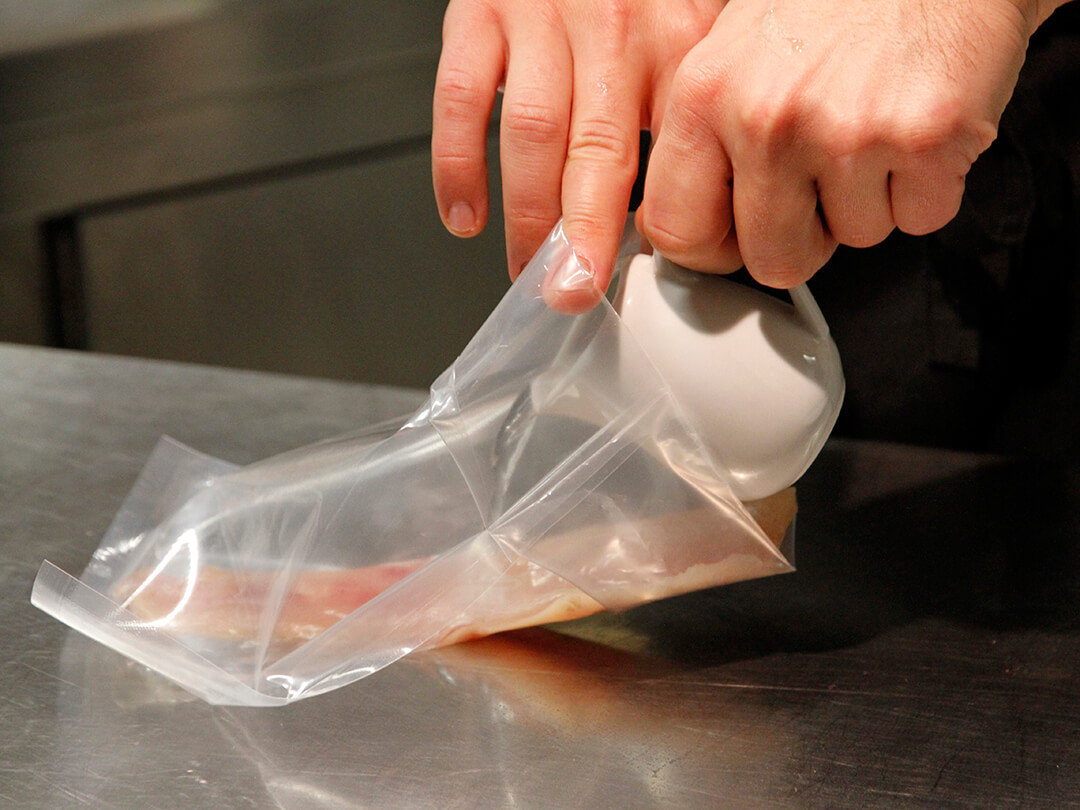 Peel the American potato, cut into cubes and put into boiling water with a pinch of salt and the lemongrass cut into rounds; cook until the pulp becomes soft. Cut the fennel into thin strips and then reduce it to a very fine chop.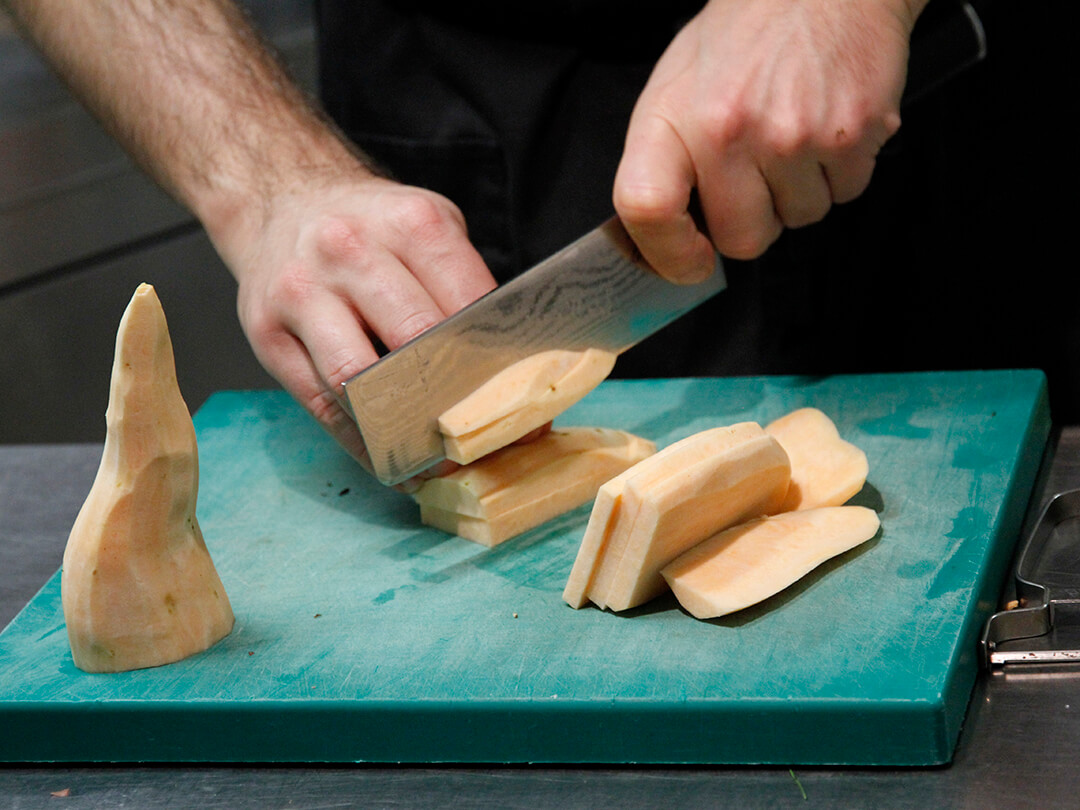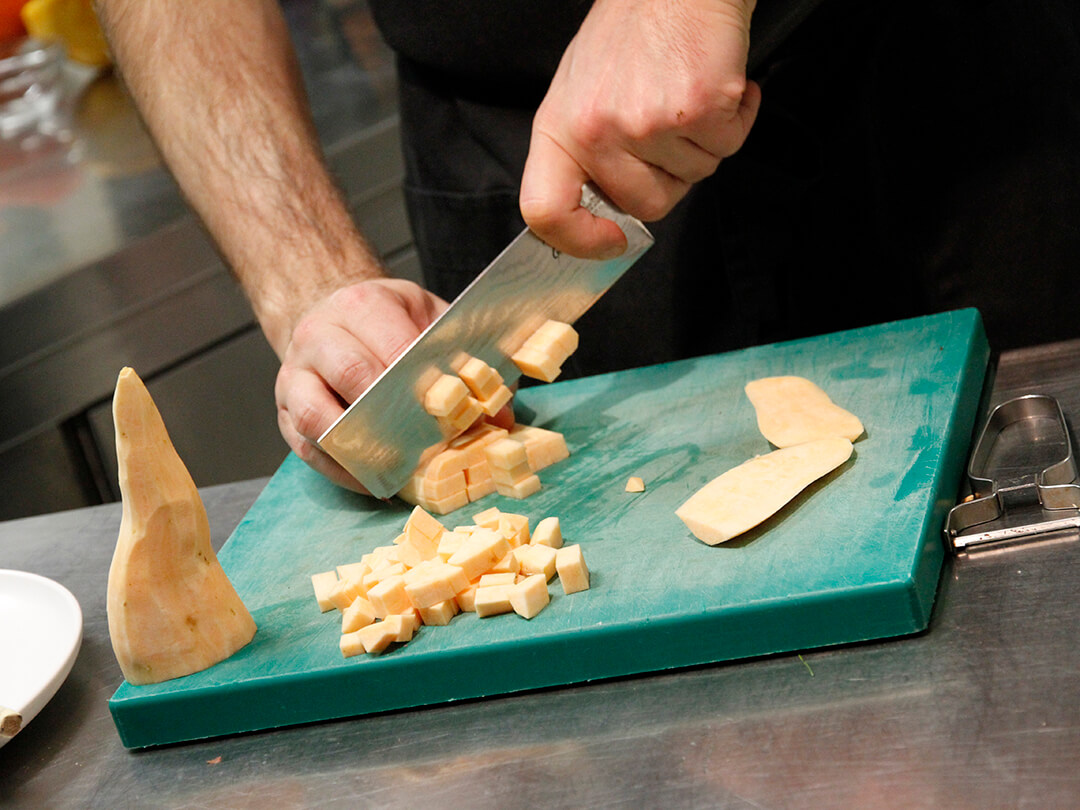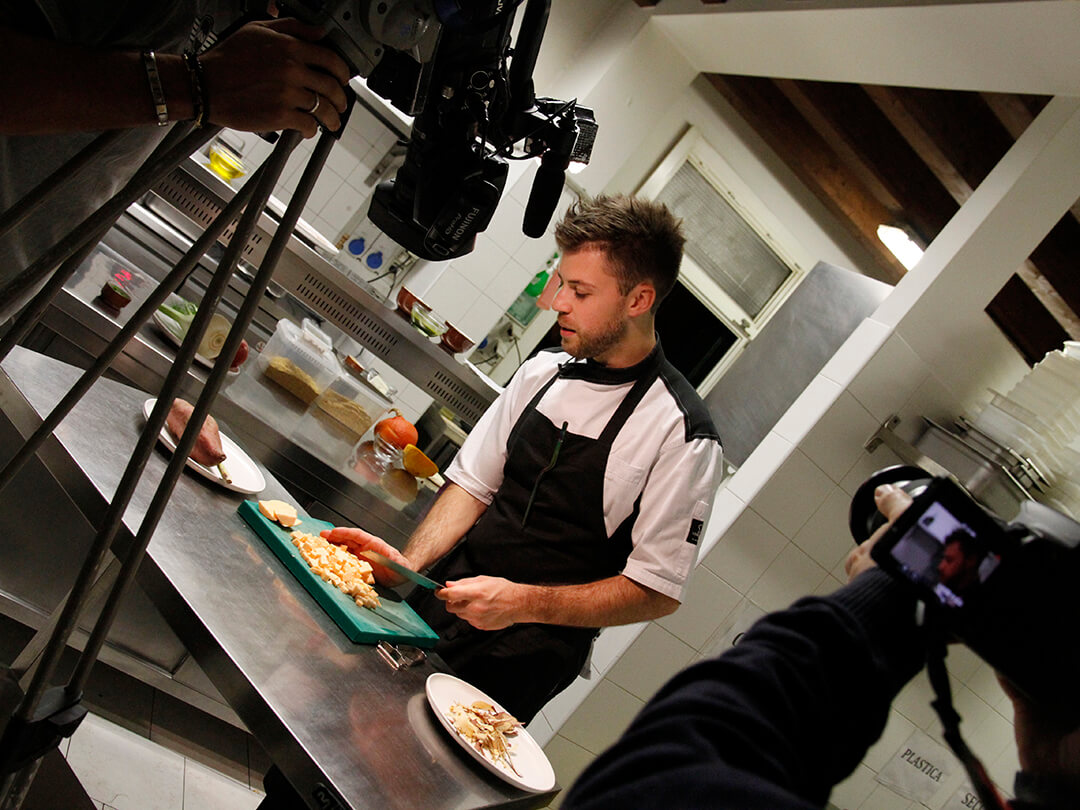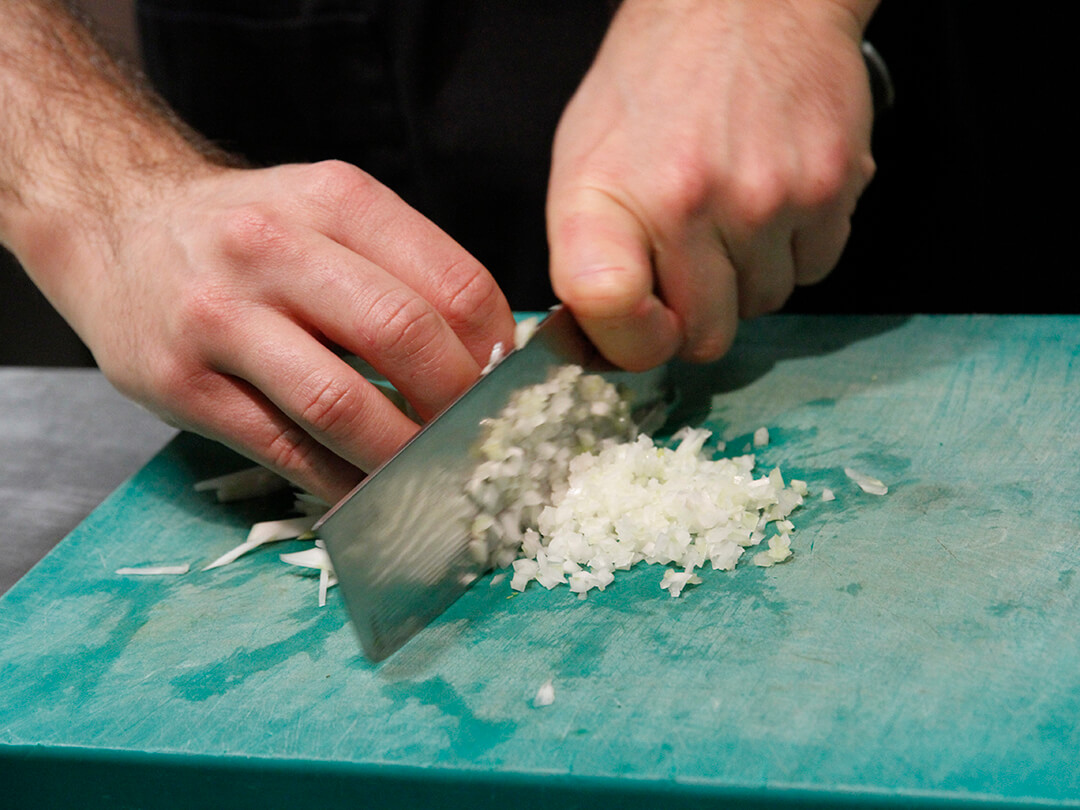 When the trout fillet is ready, remove it from the bag, trim it and cut out two portions of fillet; sprinkle them with the Mandarin Panettone powder and bake for 2 minutes at 180 °C.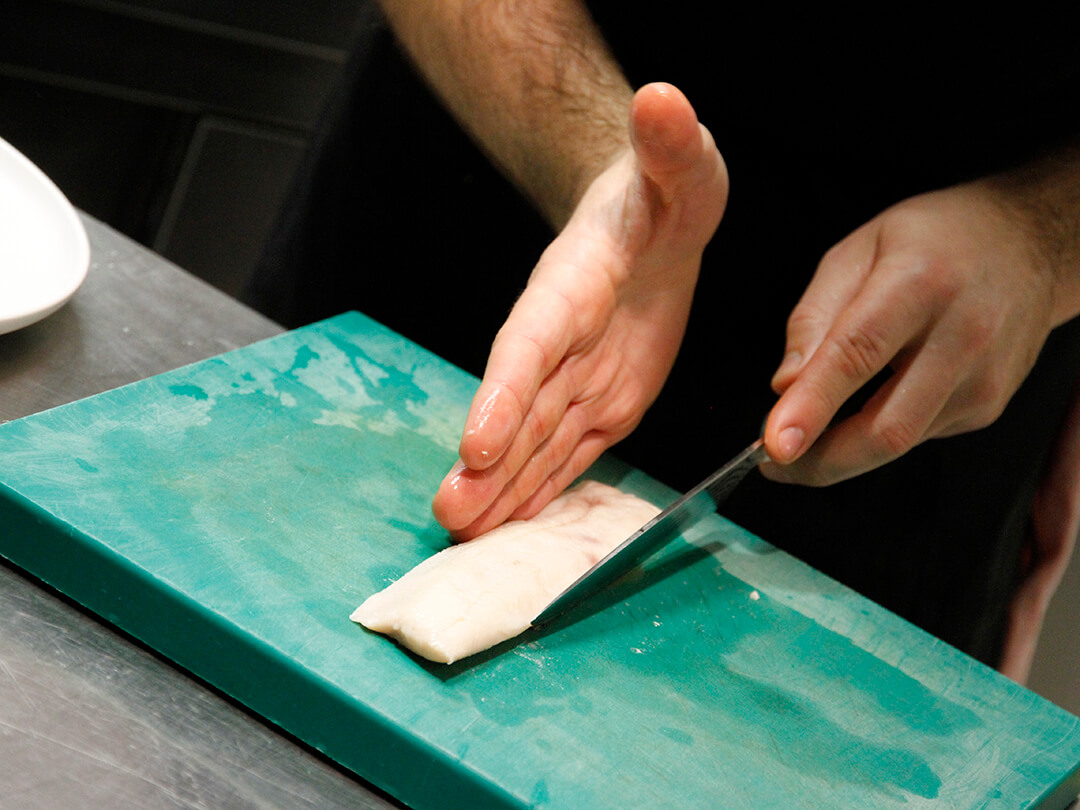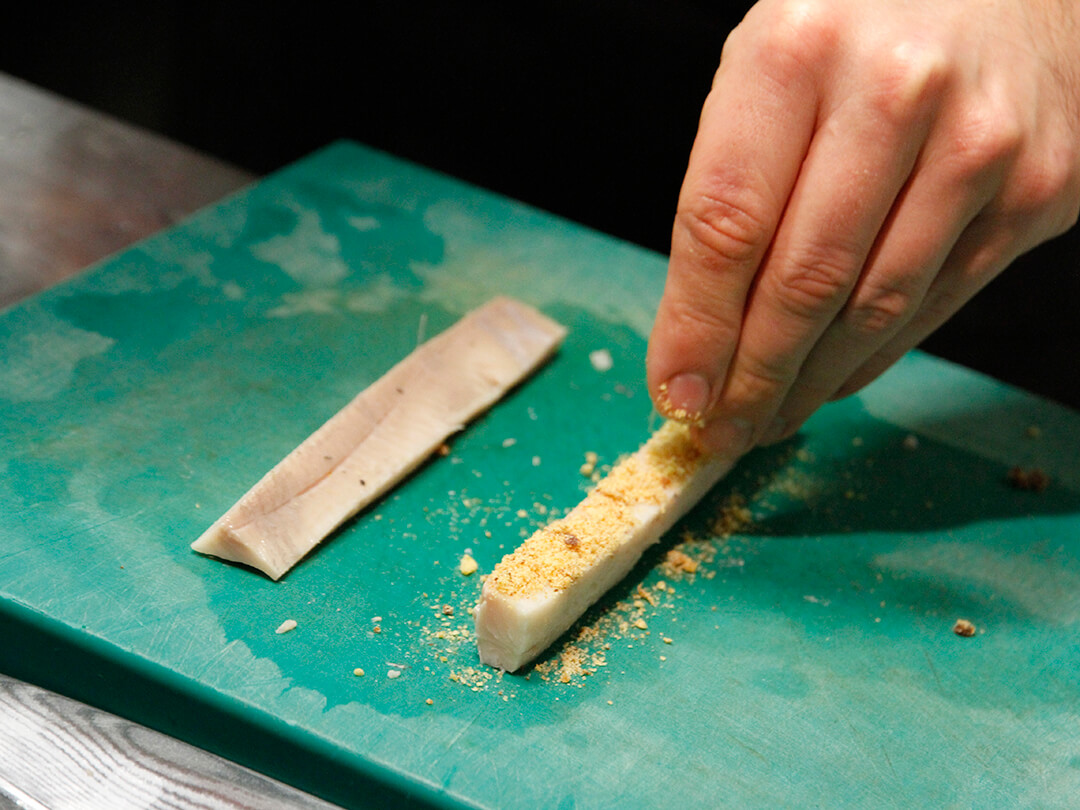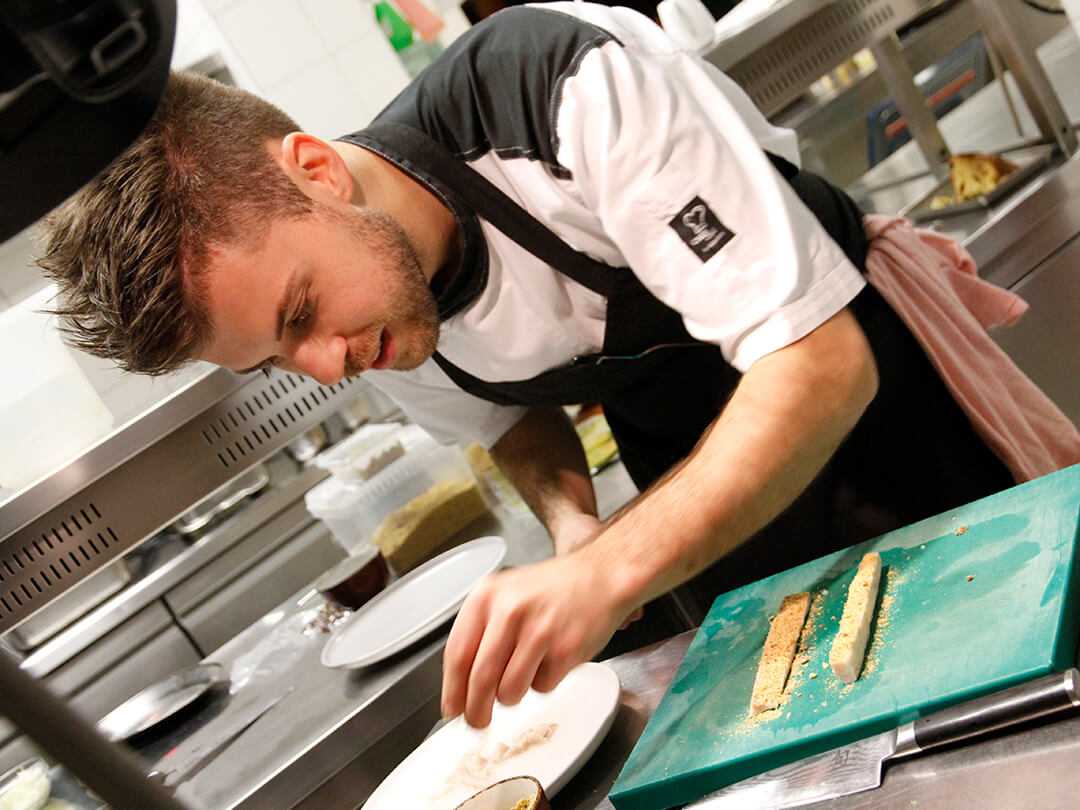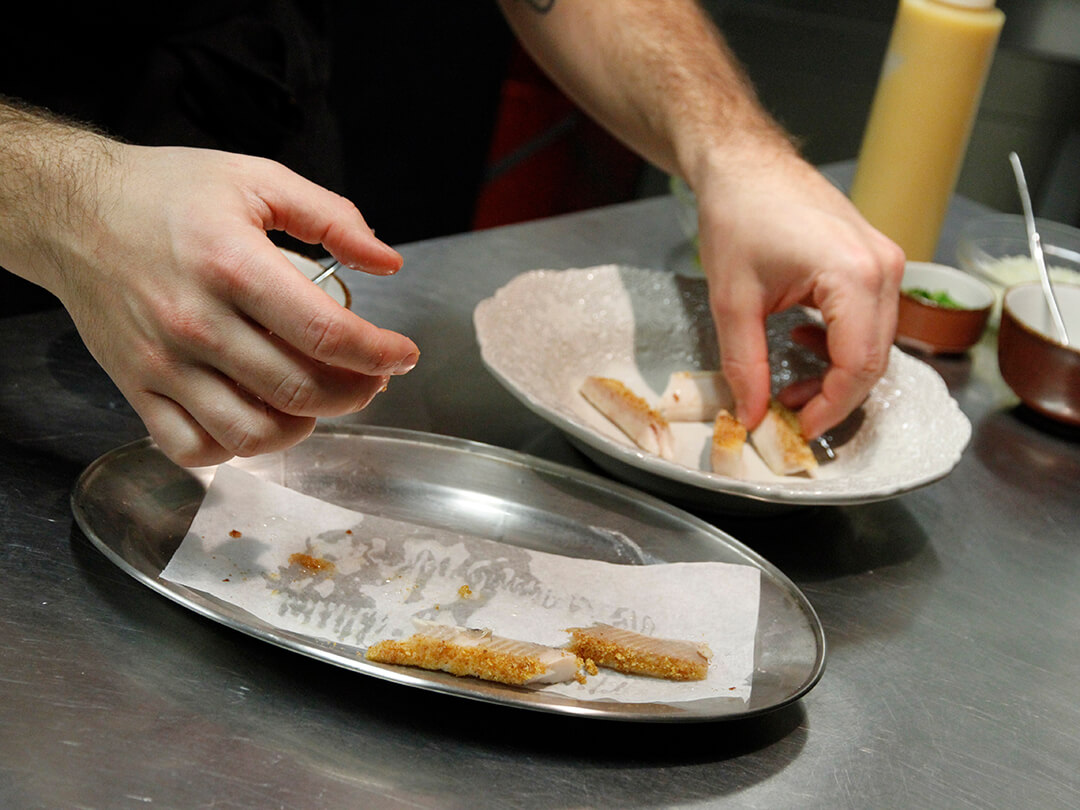 In the meantime blend the potato puree, add the clarified butter and a pinch of salt. Remove the apple slices from the cold infusion and shape them into rounds with a pastry cutter.
For the composition of the dish create an emulsion with the cooking liquid of the fillet adding a few drops of white balsamic vinegar. Chop the trout, add the apple, the mashed potatoes, the trout emulsion, the fennel, the fennel oil, a pinch of salt and the sorrel.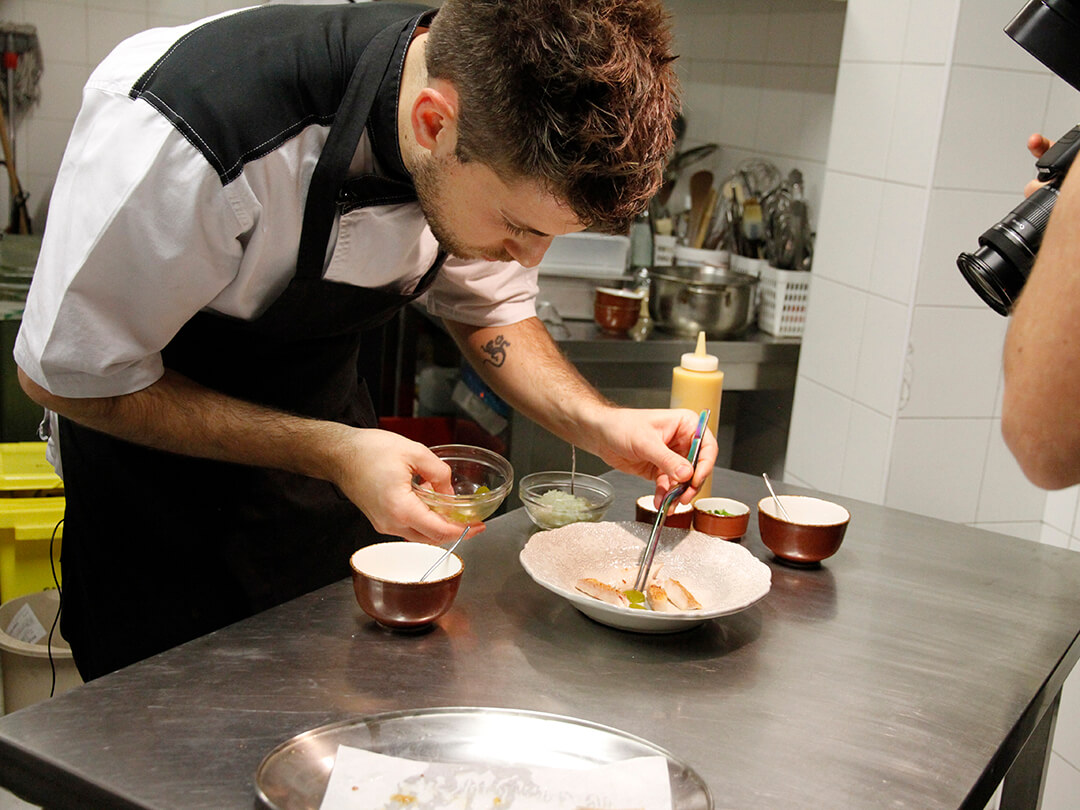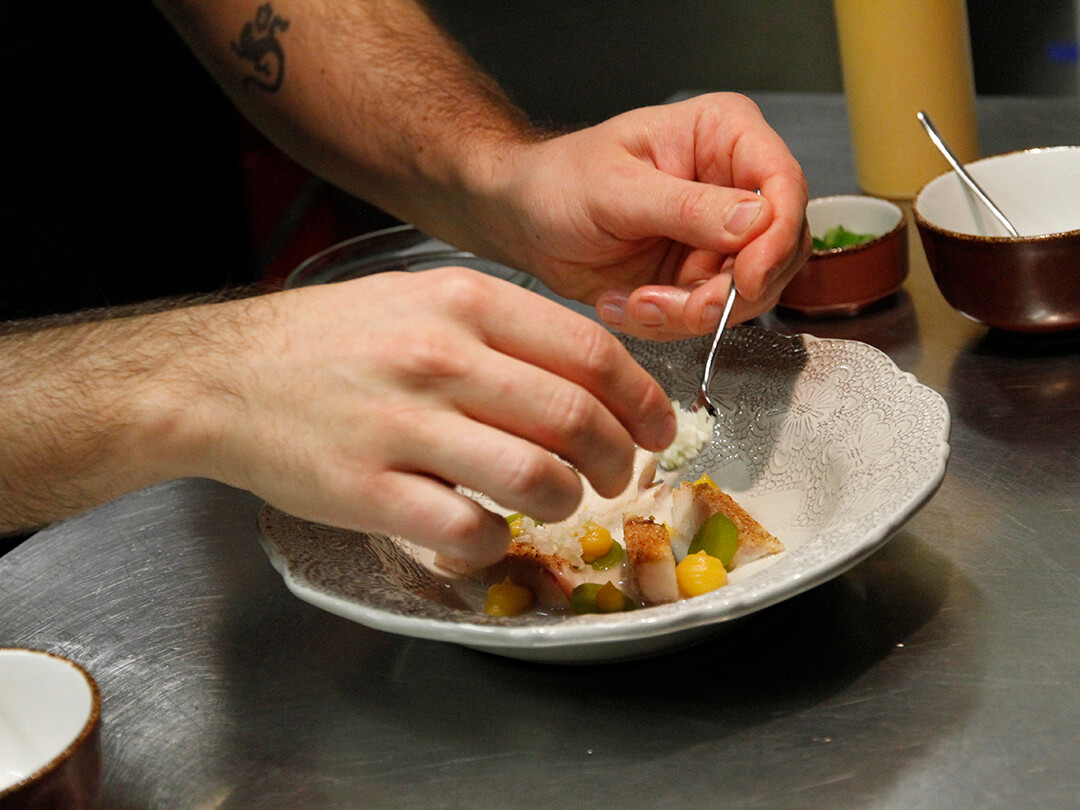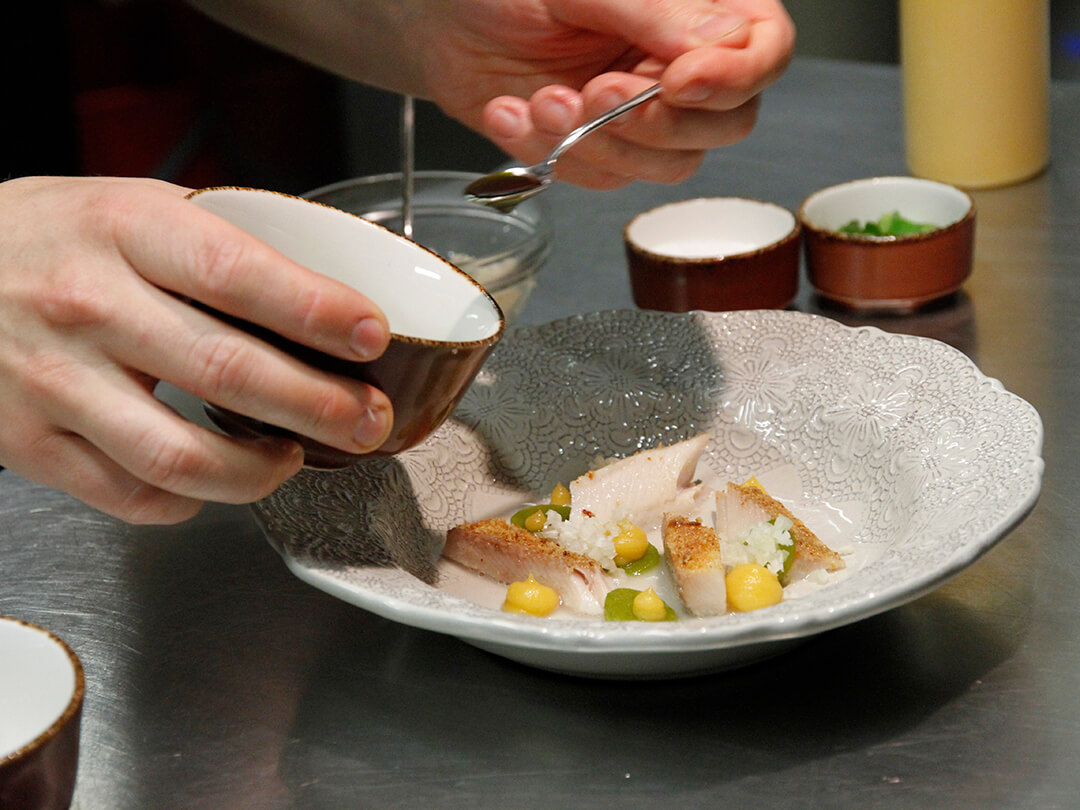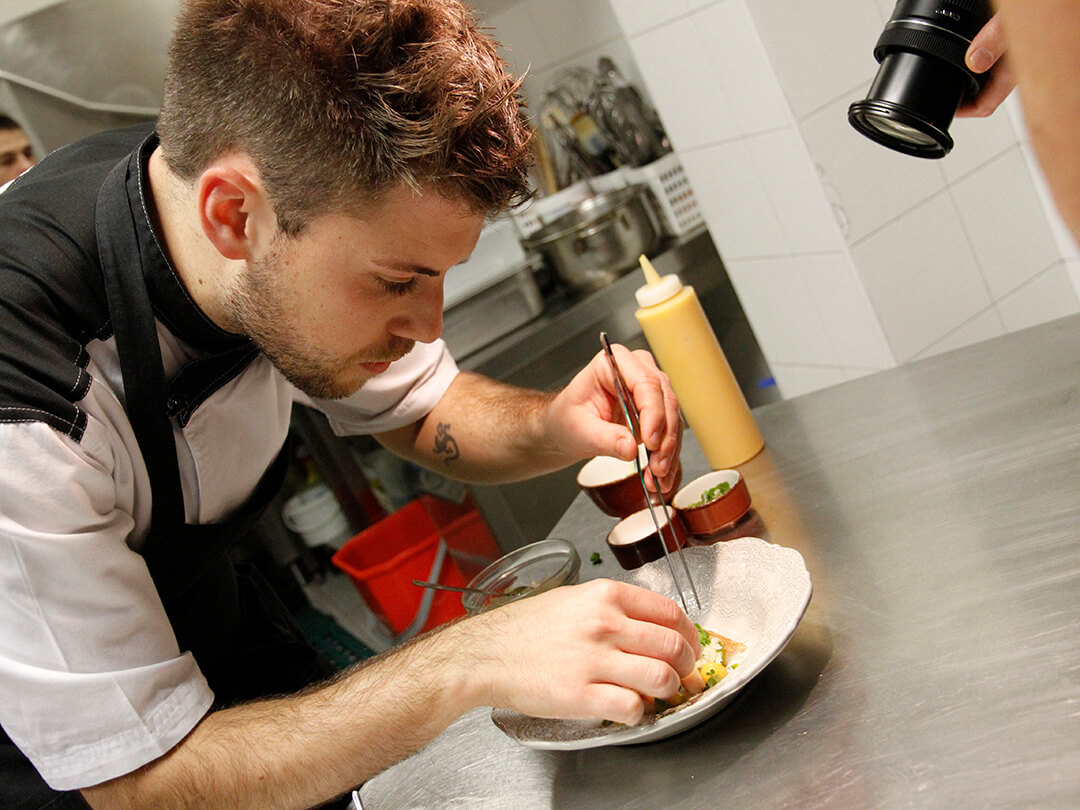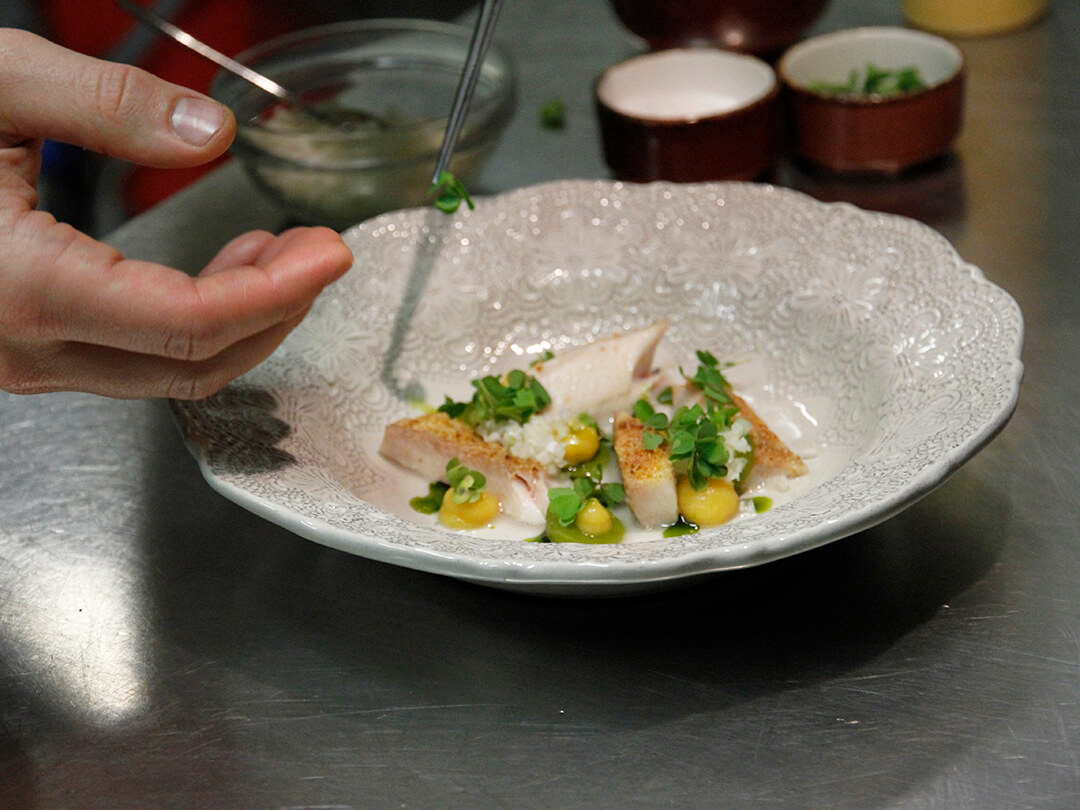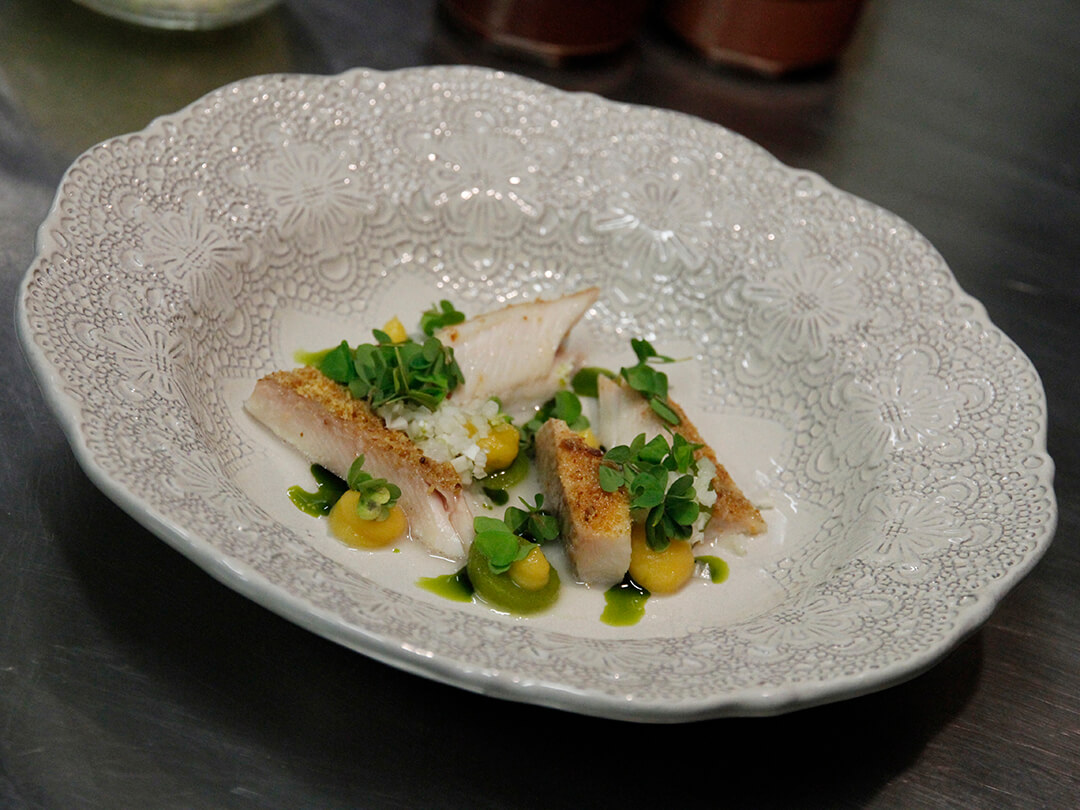 Bon appetit!