Lily Smith talks about her internship with Loison before returning to her country to become Loison's Brand Ambassador in England.
In England, Lily Smith, Loison brand ambassador from Bath University, spent a few weeks doing an internship with Loison and was soon captured by Italian culture and food and by the sweet Loison world.
How did you come to know Loison Pasticceri?
I met Dario during a reconnaissance journey in Italy with my university, Professor Deborah Bowe. We visited local businesses, and we attended an In-company visit organized by Loison to create a relationship with their business and to help organize a trip in Vicenza's Loison location for Bath University's students. I stayed with Loison for a little more than two weeks during Easter time.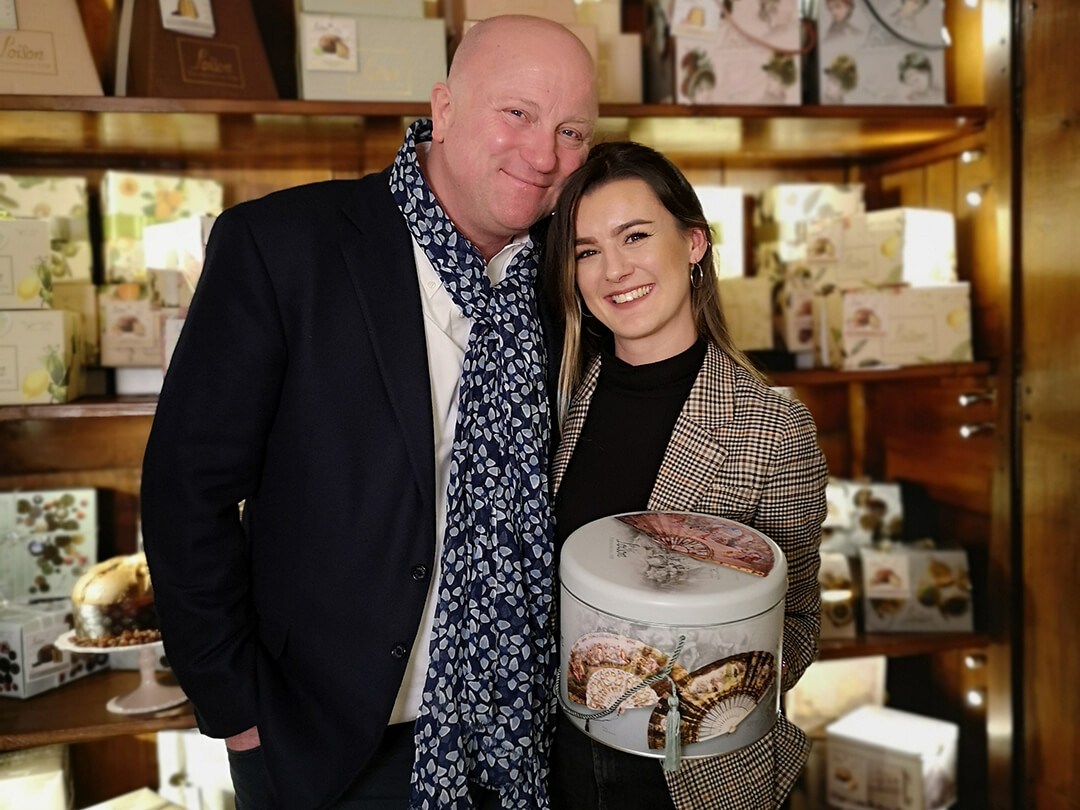 Can you tell us something about your project with the Bath University?
My project's title was "How Loison Could Use Events as Marketing Tools to Attract New Clients in Bath, UK." I researched the use of events as marketing tools. Furthermore, I researched experiential marketing and how organized events could be used to help the company sell more products, raise brand awareness and improve new and old client engagement. One of the final strategies is to create new sponsored events in Bath, collecting information and important data even through actions aimed to raise consumers' engagement. All of this has to happen in synergy with Loison's philosophy, matching typical Bath events (exhibitions and Christmas fairs) to masterclasses to introduce the products, by describing the history, production, and perfect matching with the Panettoni, to allow clients to try Loison's taste.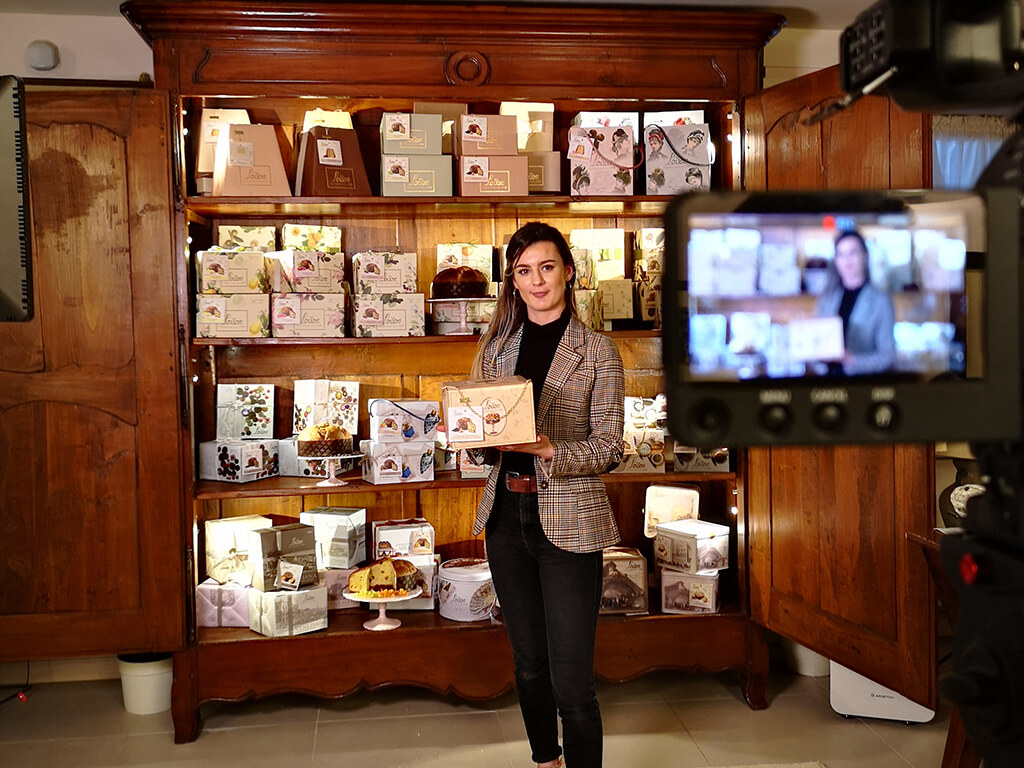 What did you like the most about your experience in Italy?
Mostly I appreciated the Loison teams' knowledge, always very helpful and friendly toward me, the consolidation of my knowledge of Italian food, culture, and, of course, coffee and wine!
Which Panettone is your favorite?
The salted caramel one with chocolate drops, mmmh...!
And which one is English people's favorite?
Ben Robinson said that the most popular Panettoni sold by Fine Cheese Co are the ones included in the Fruits and Flowers collection.
Did anything special or unexpected happen during your experience that you want to talk to us about?
I lived a really wonderful experience; everyone made me feel comfortable and at home, and I learned much from Dario and his great team.
Do you plan to return to Italy?
I would like that very much, especially going back to Loison!