The tempura is a kind of fry of Japanese origin characterized by a light and crunchy batter.
With this tempura, Danilo Angè gave an added value to a side dish that can also be used as a different-than-usual appetizer, thanks to the Panettone dust and the mousse with a lavender aroma.
If you want to know more about Danilo Angè, click here.
Remember to subscribe to our YouTube Channel: you will be updated with new video recipes created by the Loison Chef Friends!
The recipe
For this recipe, you can either read the following instructions or watch the video-recipe where Danilo Angè explains how to proceed.
Ingredients
6 servings
For the asparagus tempura:
- 500 g of asparagus
- 3 dl of sparkling water
- 1 egg
- 100 g of rice flour
- 100 g of Loison panettone dust
- smoked paprika
- frying oil
- salt and pepper
For the mousse:
- 300 g of Greek yogurt
- 1 dl of fresh cream to whip
- lavender essence
- extra virgin olive oil
- salt and pepper
Directions
Pour the water into a bowl, add egg, rice flour, and panettone dust, whip quickly and place it in the fridge.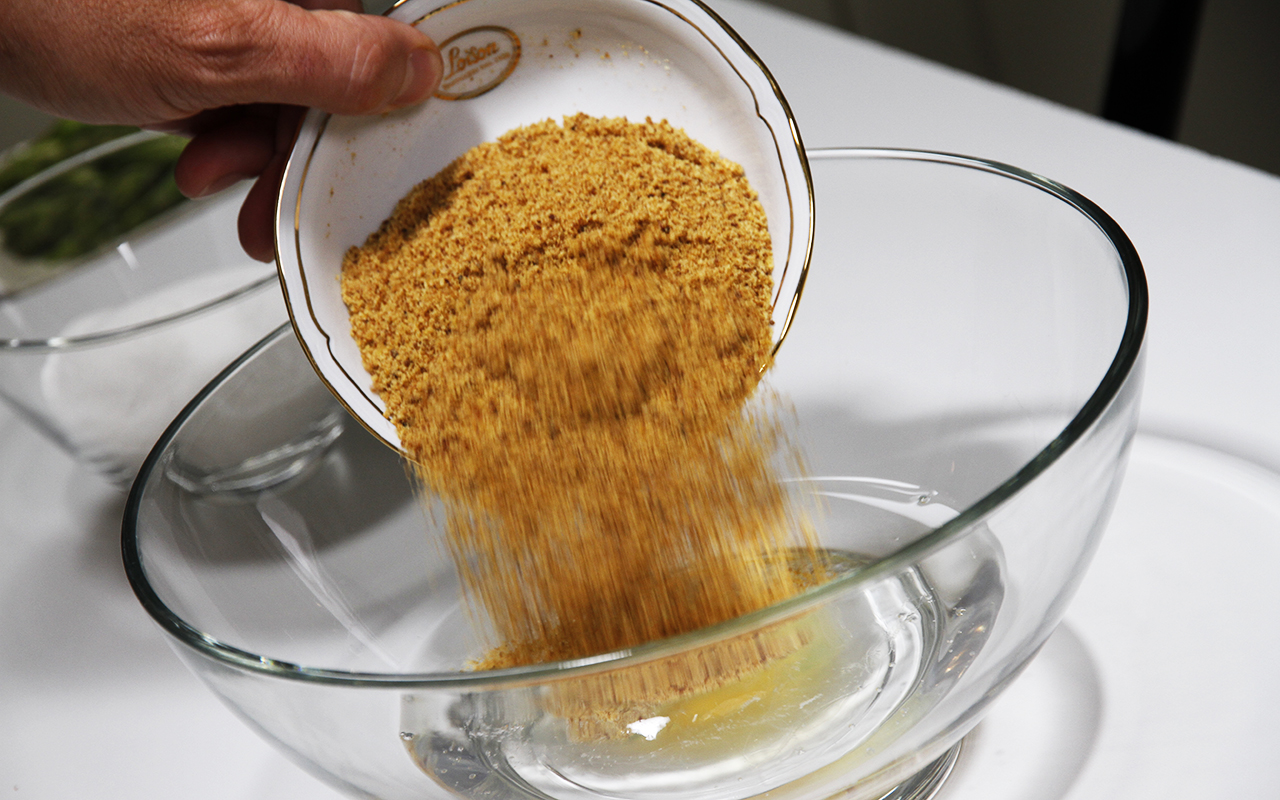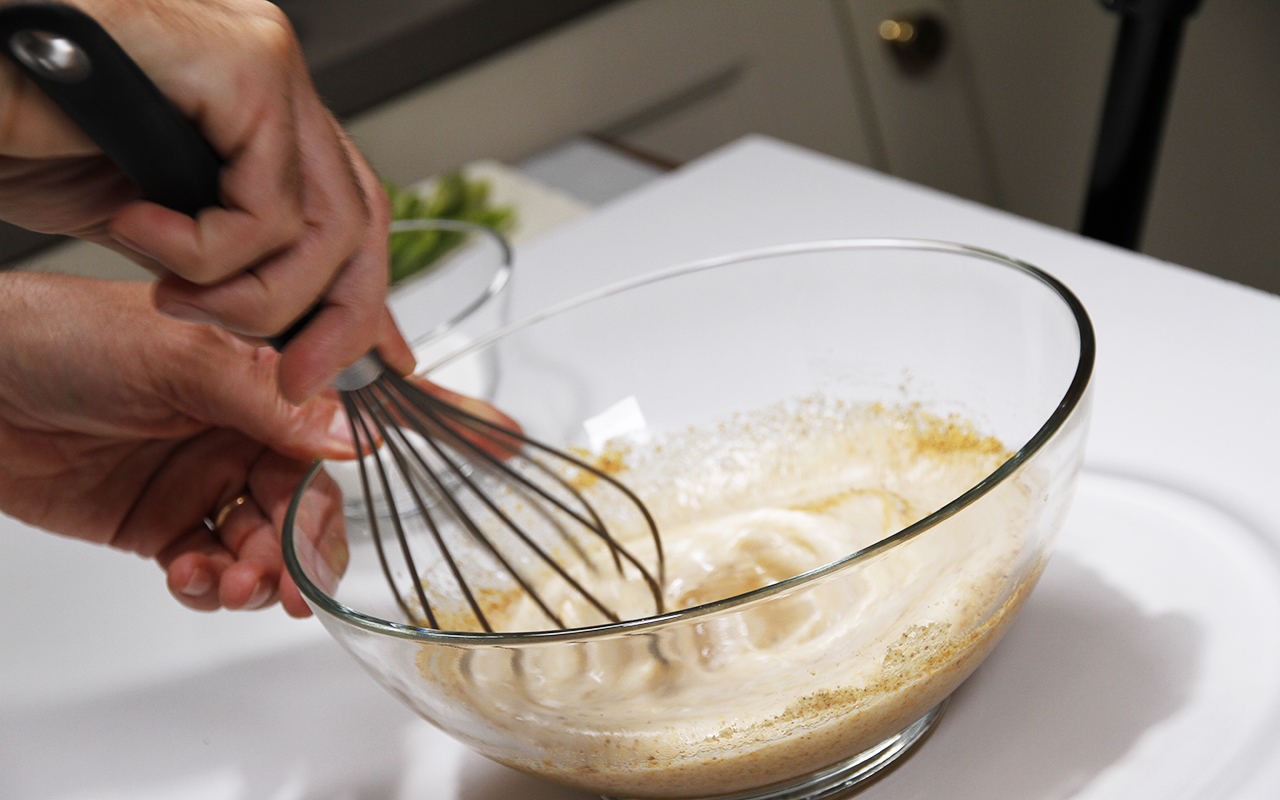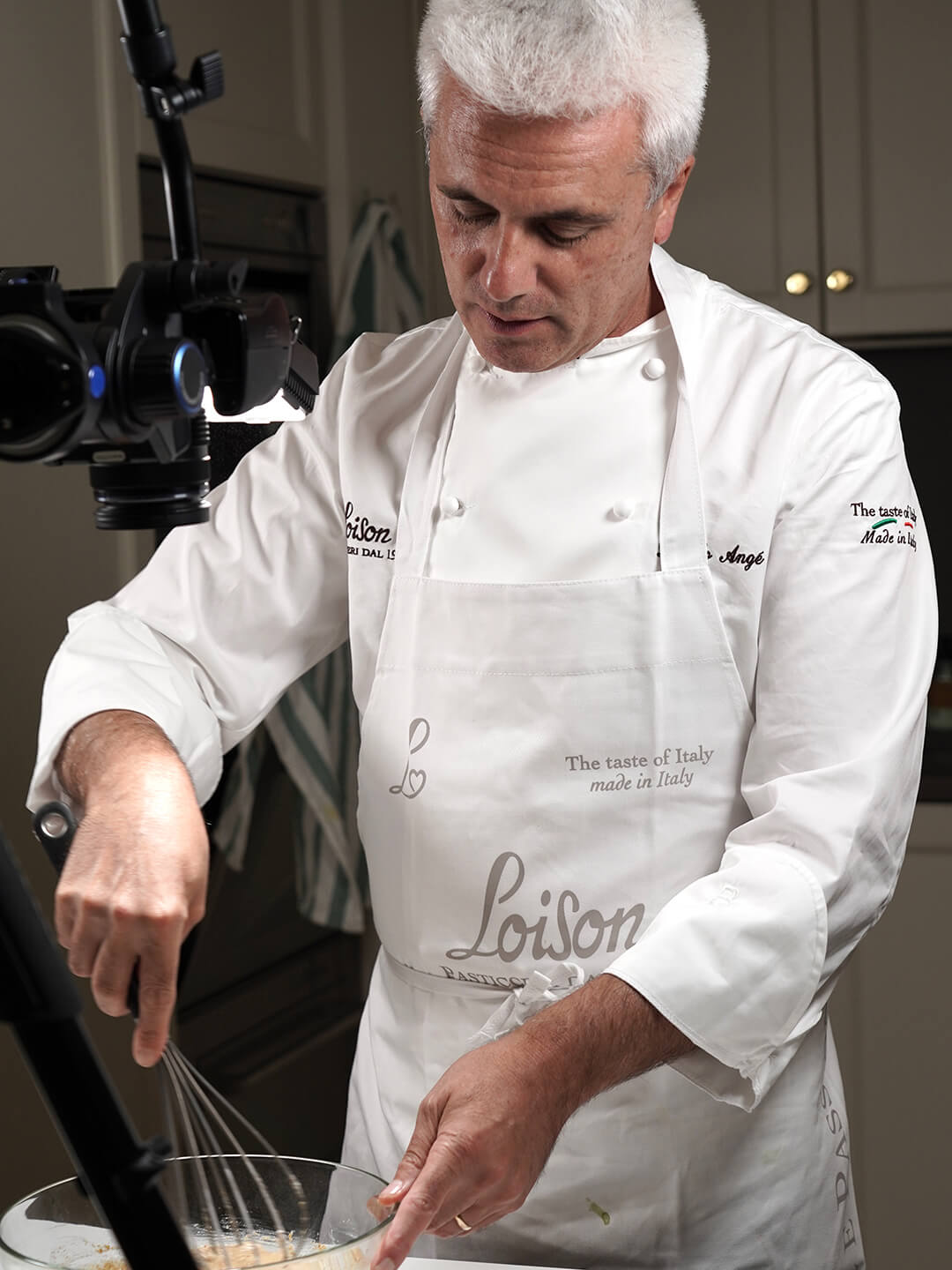 To the yogurt, add cream, a few drops of lavender essence, salt, pepper, and oil. Pour in a siphon, load with gas, and place it in the fridge.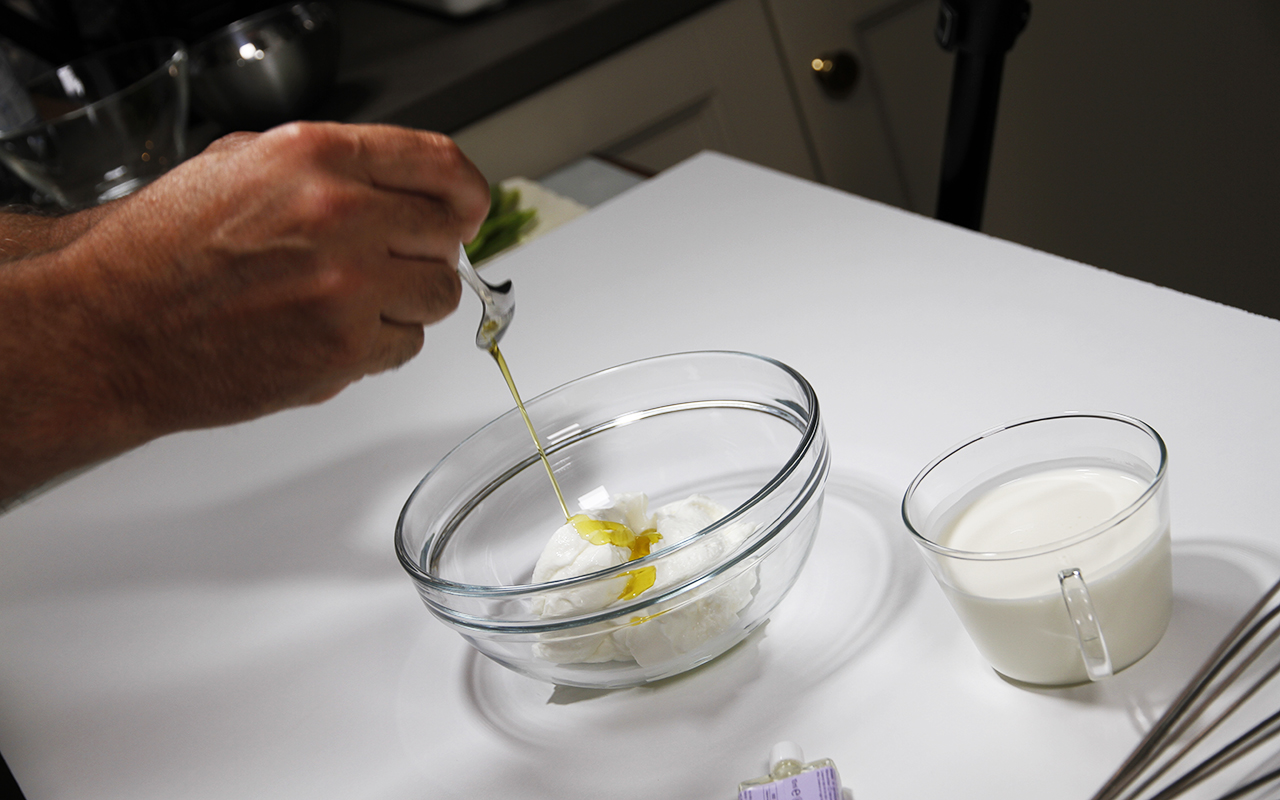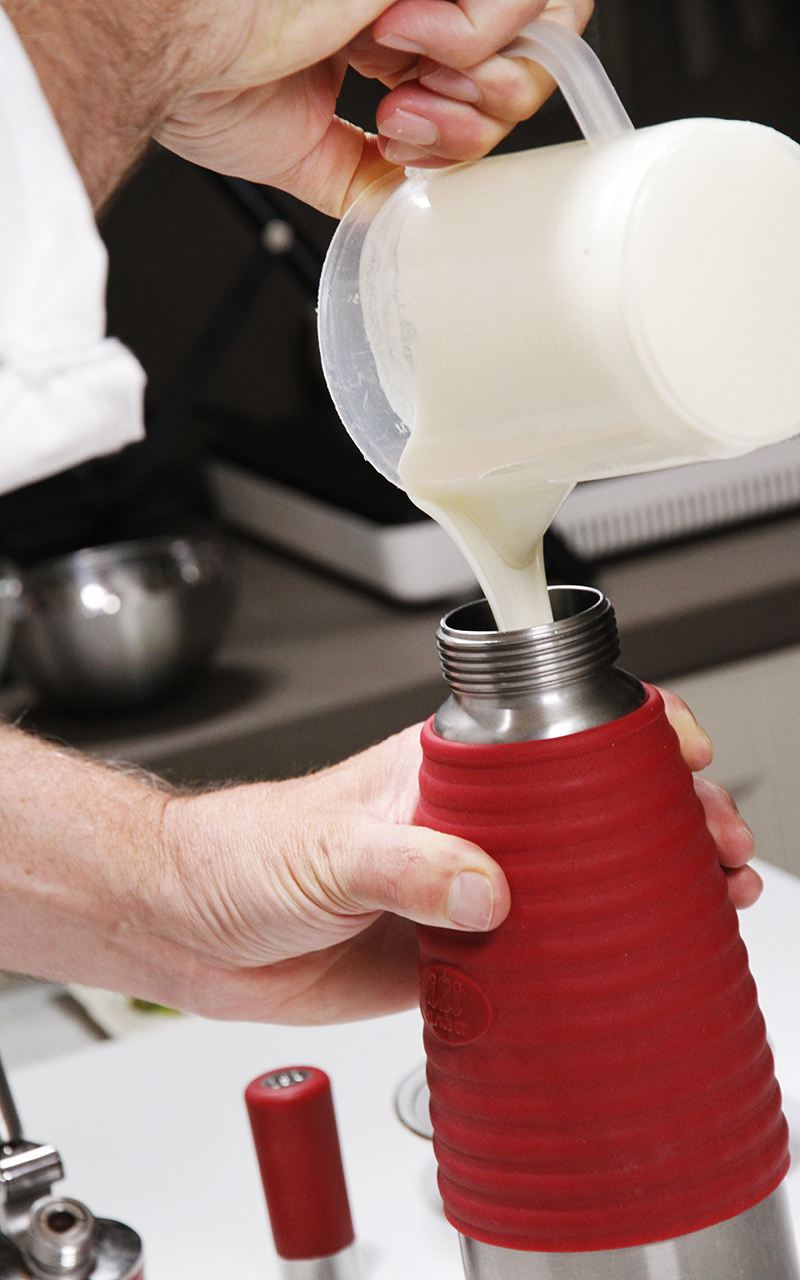 Clean the asparagus, dice them, dip them in the batter, fry them in hot oil, drain them on absorbent paper and salt them.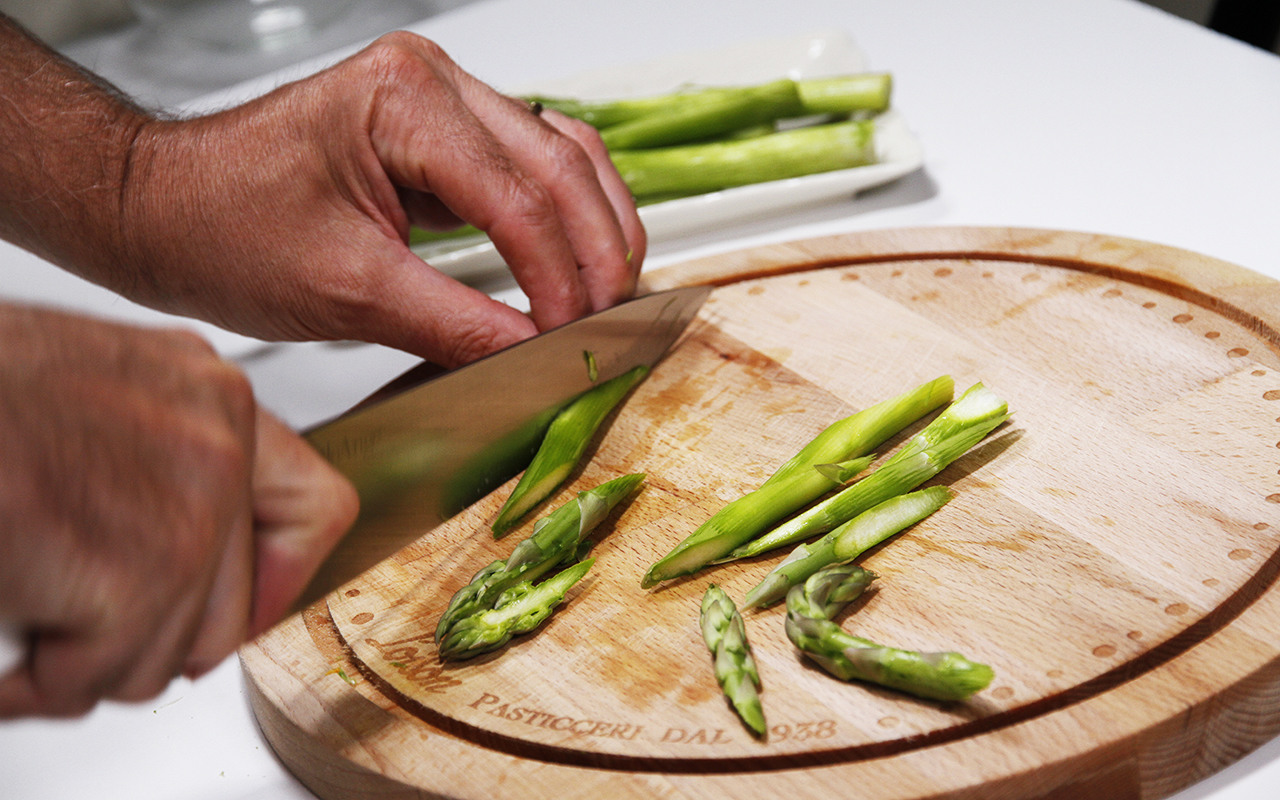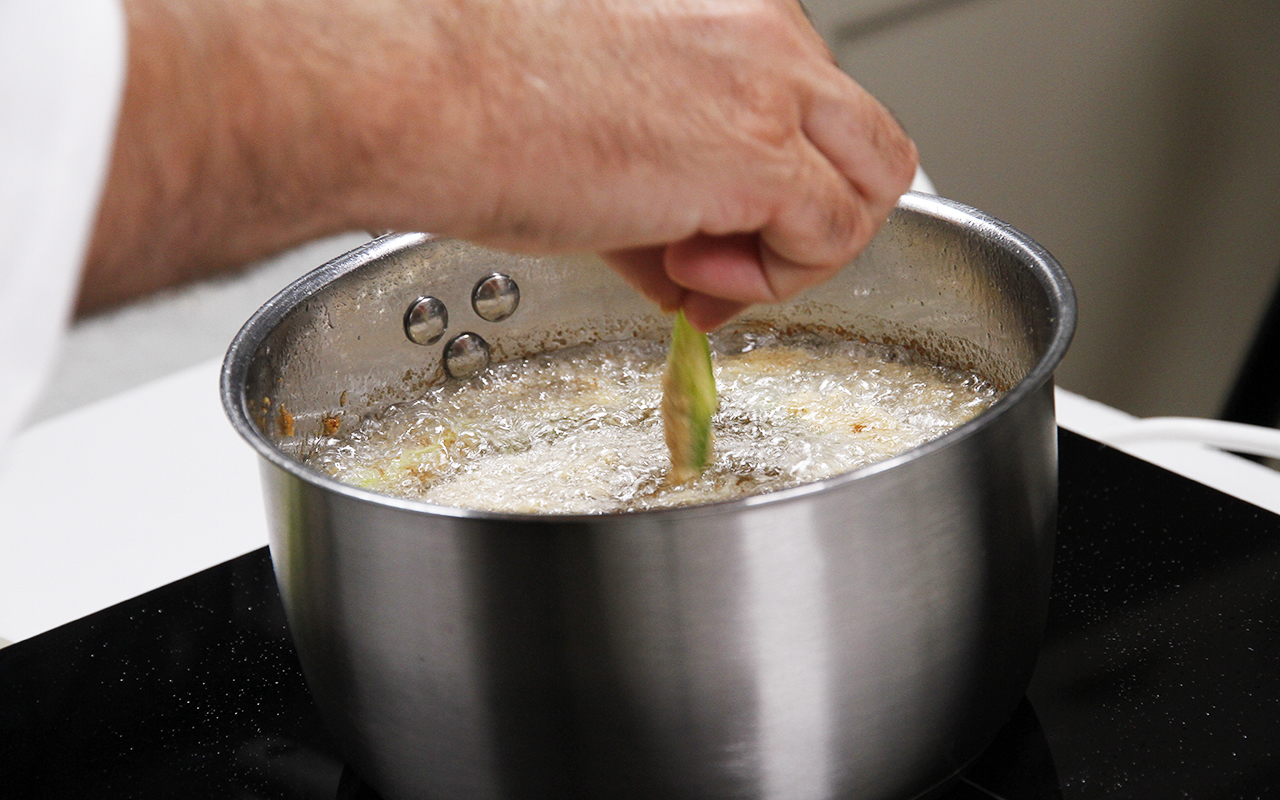 Plating
Place the asparagus in the plates, siphon the mousse, and dust it with the paprika.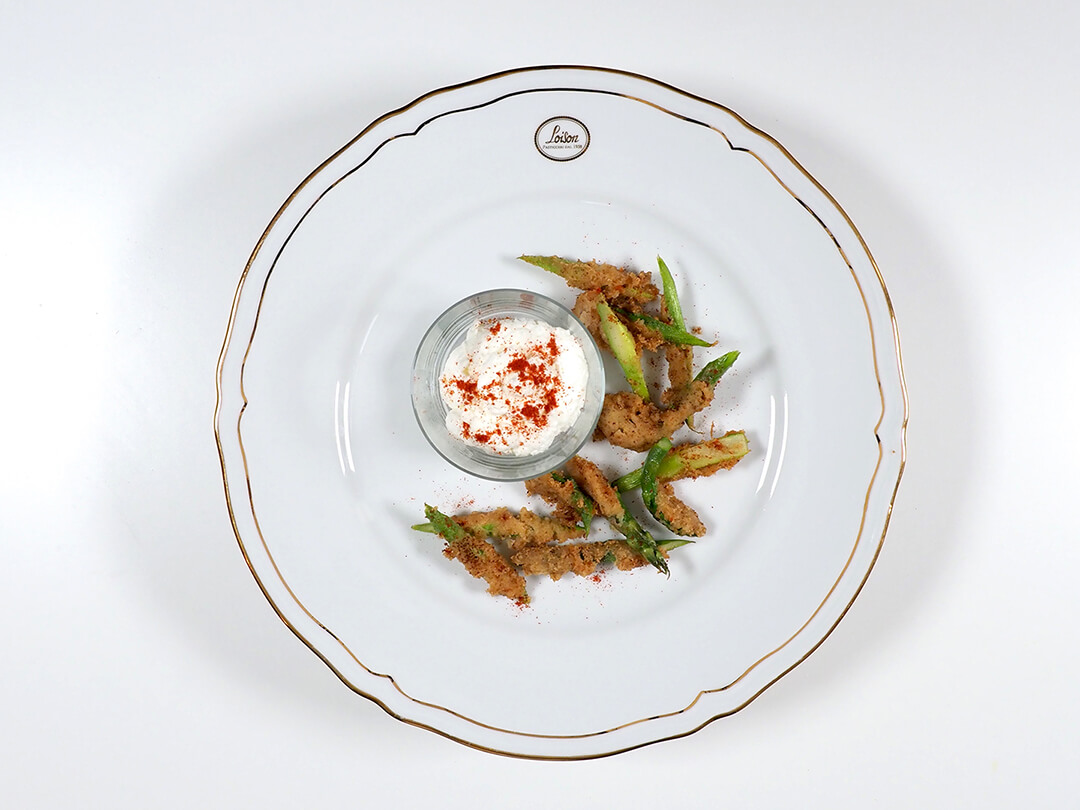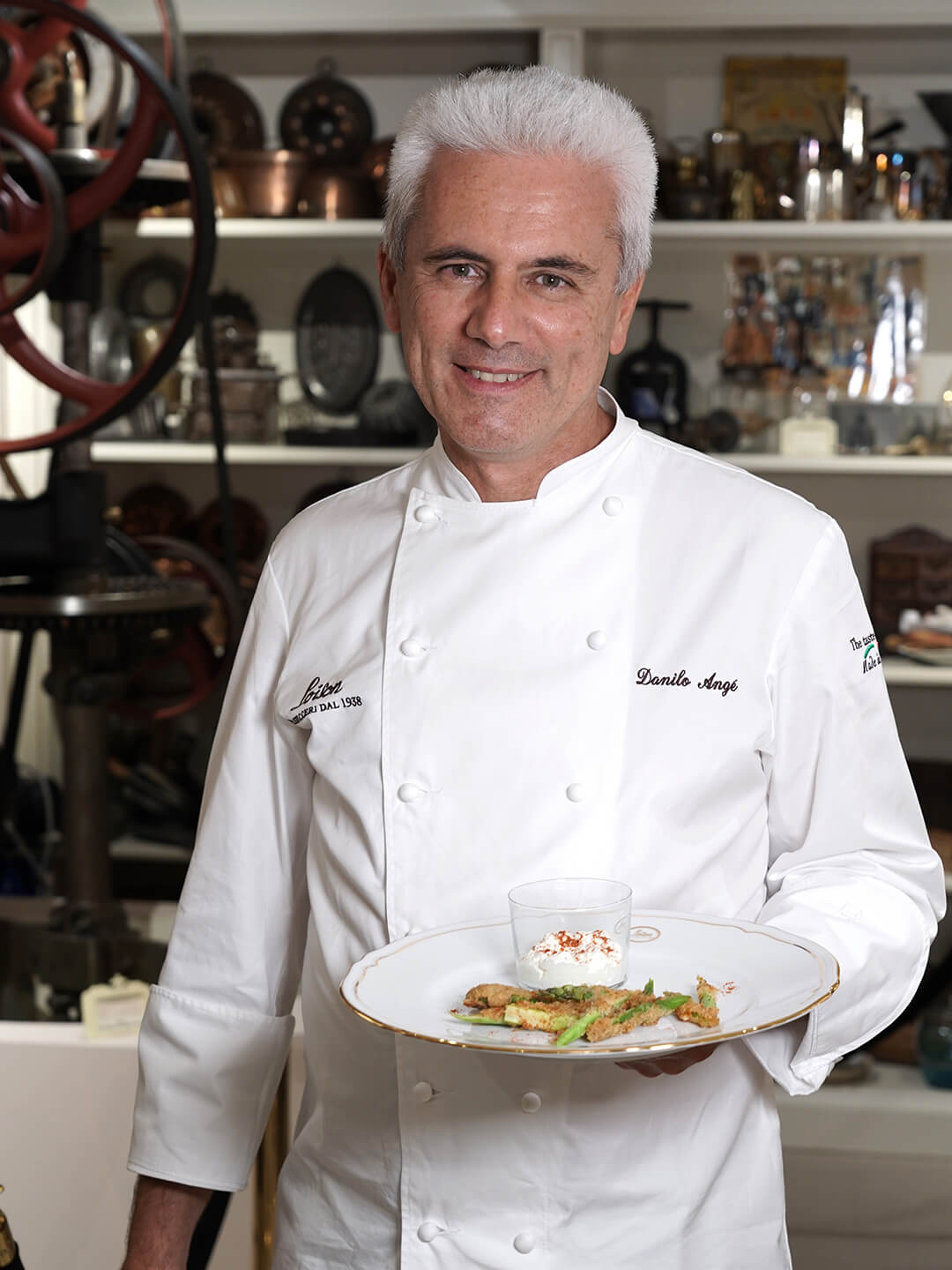 Enjoy!