The love for cod has no boundaries for Franco Favaretto: here is a second dish where he breaded it with Panettone Powder.
Franco Favaretto, chef of the restaurant Trattoria Baccalà Divino in Venice, this month wanted to dare with "Cod with Loison Licorice & Saffron Panettone Crumb Topping".
To learn more about Franco Favaretto click here.
Remember to subscribe to our YouTube Channel: for the latest video recipes from our Chef Friends!
The recipe
To learn how to make this dish, you can either read the instructions below or you can watch the video in which Chef Favaretto explains how to recreate it.
Ingredients
4 servings
150-gram slices baccalà or stockfish (dried salt cod), desalted
200 gr spring spinach
100 gr leek, chopped
8 cherry tomatoes, cut in half
4 Tb Loison Licorice & Saffron Panettone, crumbled
salt
sugar
Extra-virgin olive oil, as needed
Directions
Place the baccalà slices in a baking dish lined with parchment paper lightly moistened with water and a little olive oil. Brush the slices with olive oil and top them with the Panettone crumbs. Bake in a ventilated oven at 200 degrees C for 15 minutes.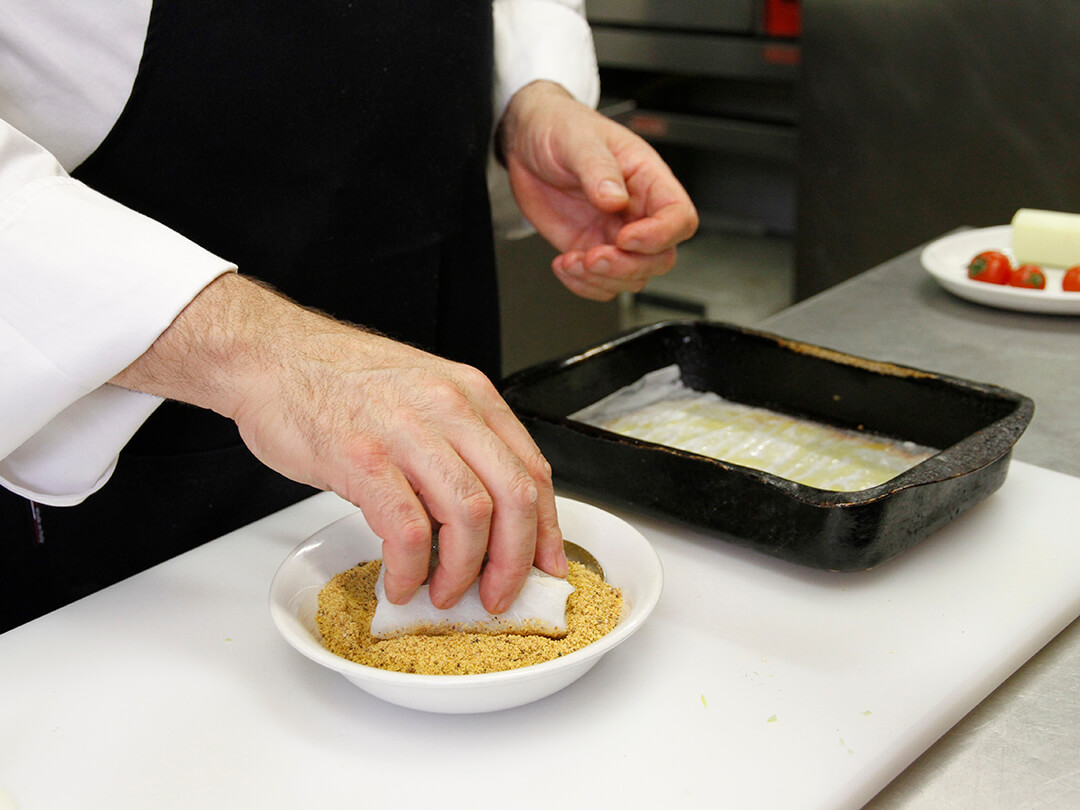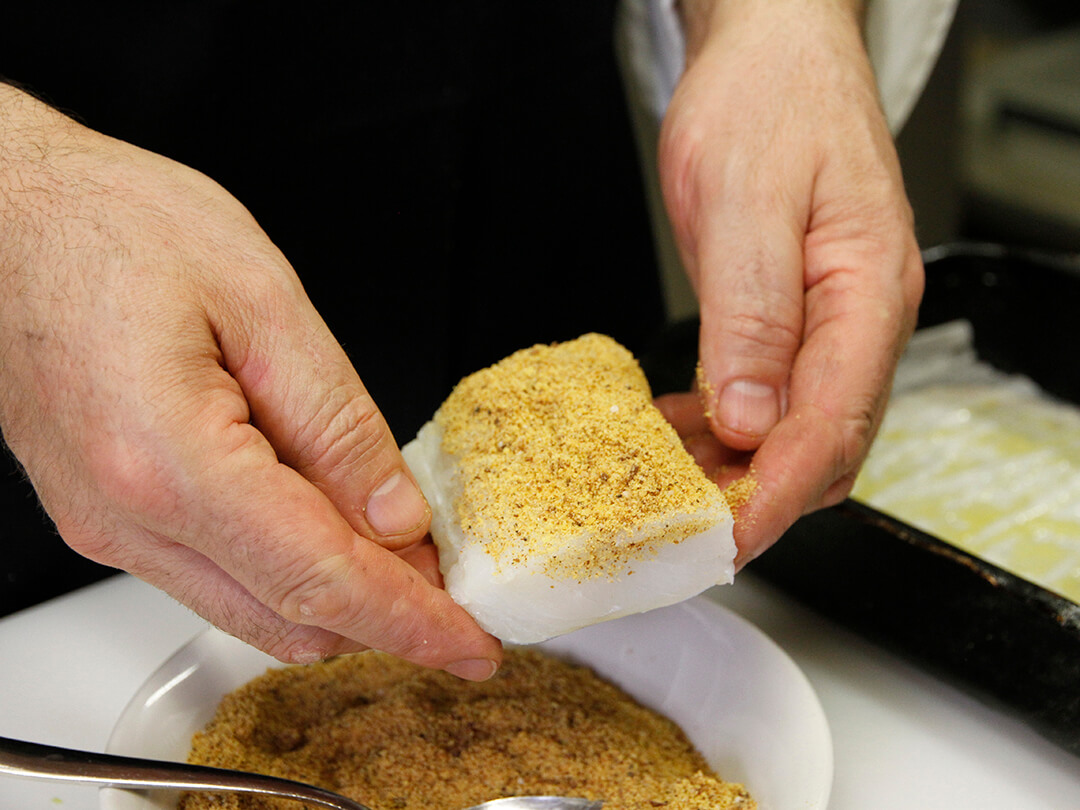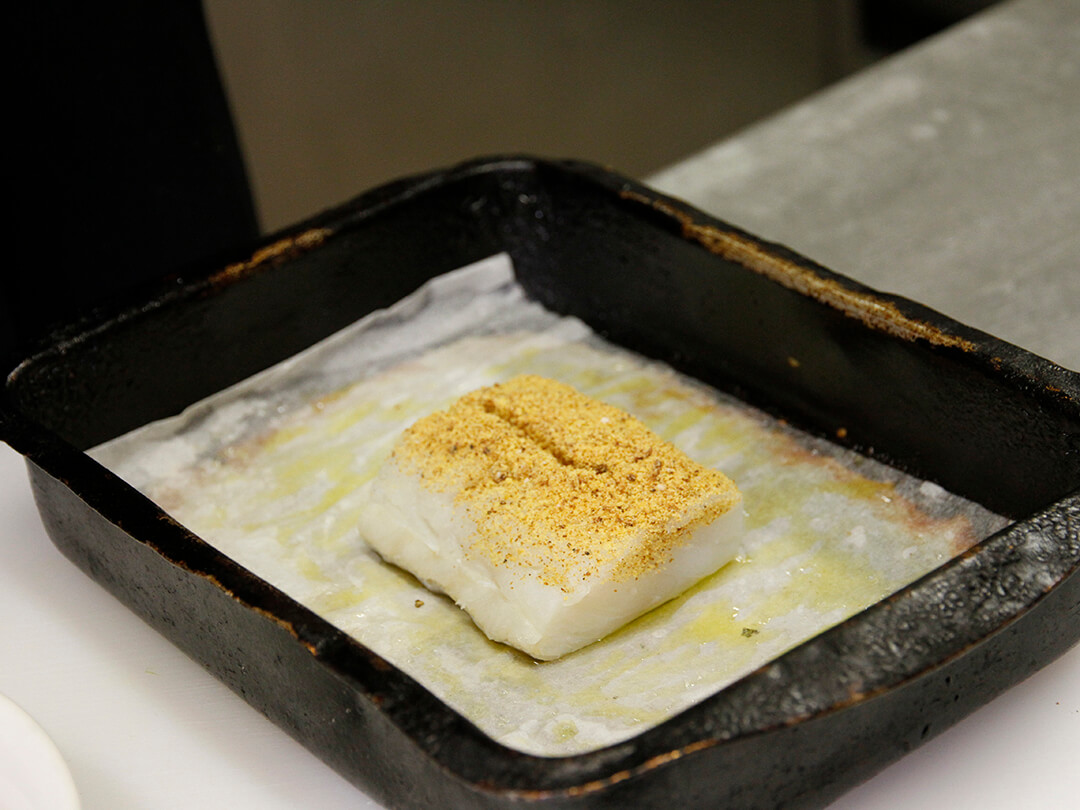 Toss the cherry tomatoes in equal amounts of sugar and salt, drizzle with olive oil and bake in the oven at 80 degrees for an hour. Sauté the leek in a frying pan, then add the spinach and continue cooking on high heat for two minutes. Season with salt.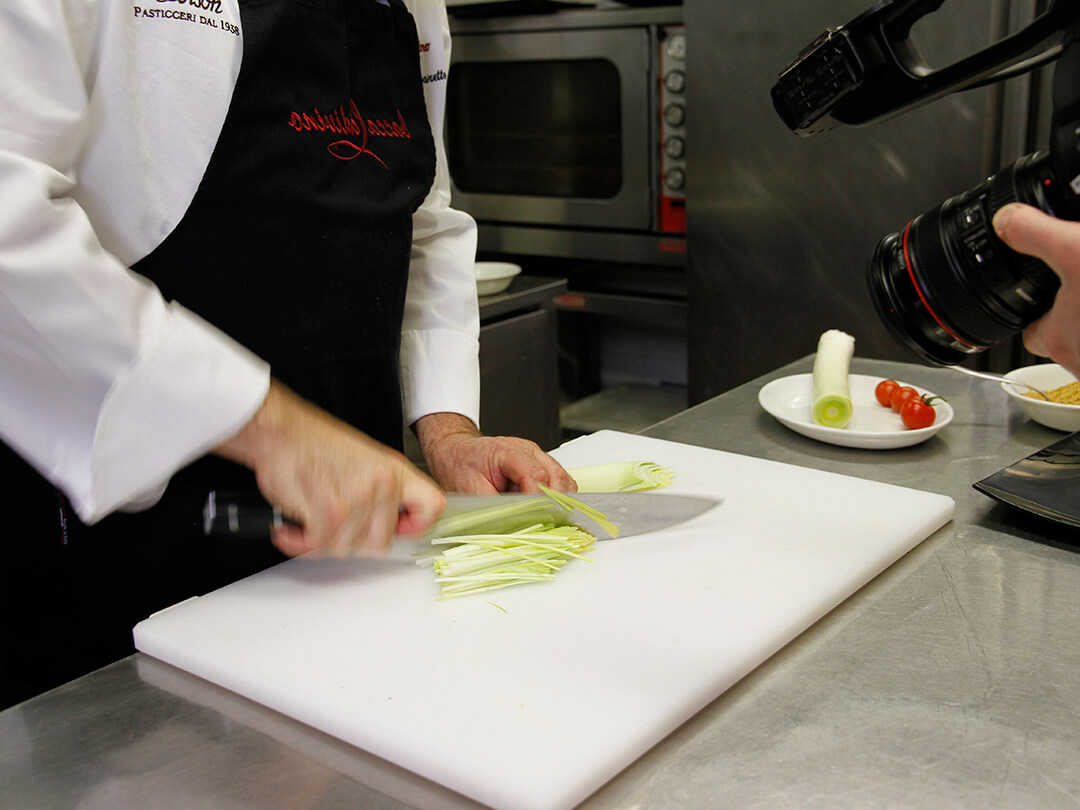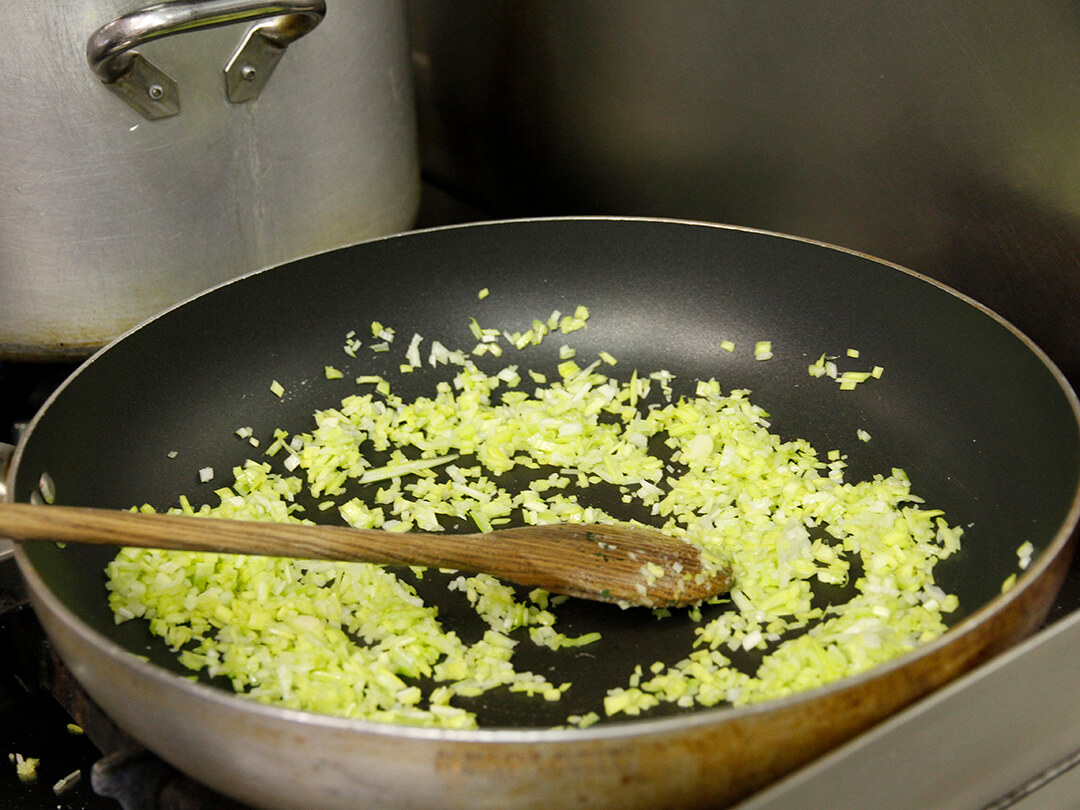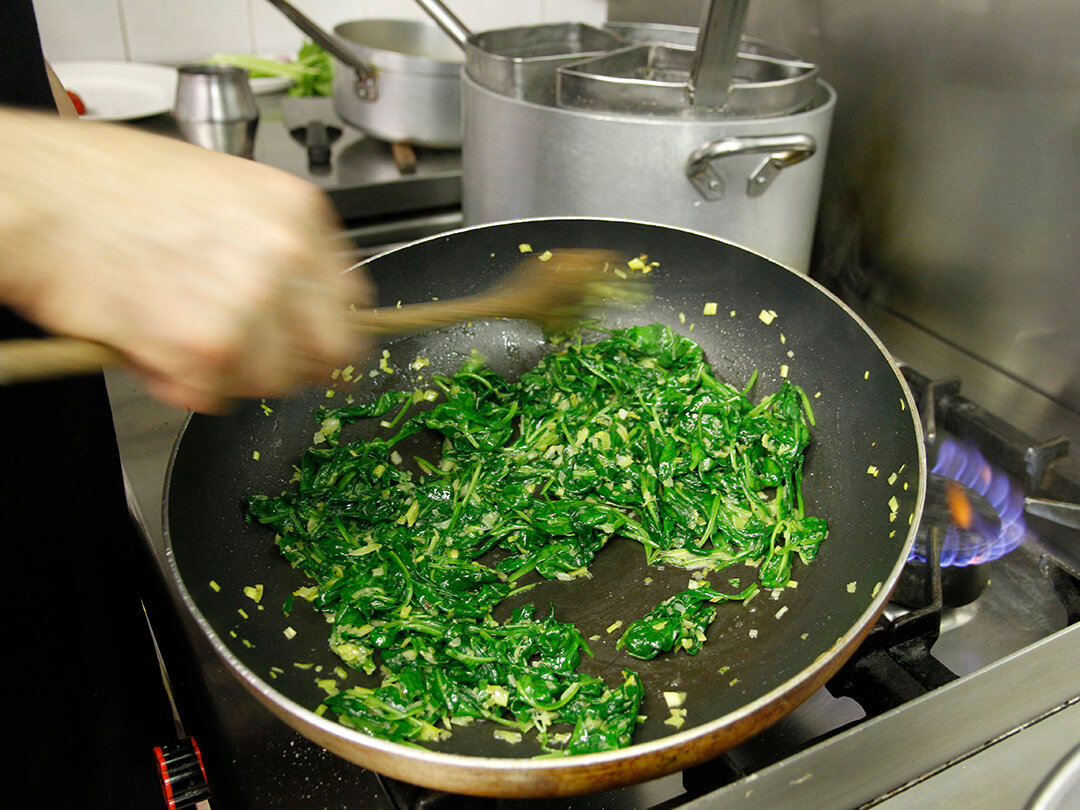 Plating
Arrange a slice of baked baccalà on each serving dish. Top with the spinach and arrange the cherry tomatoes all around.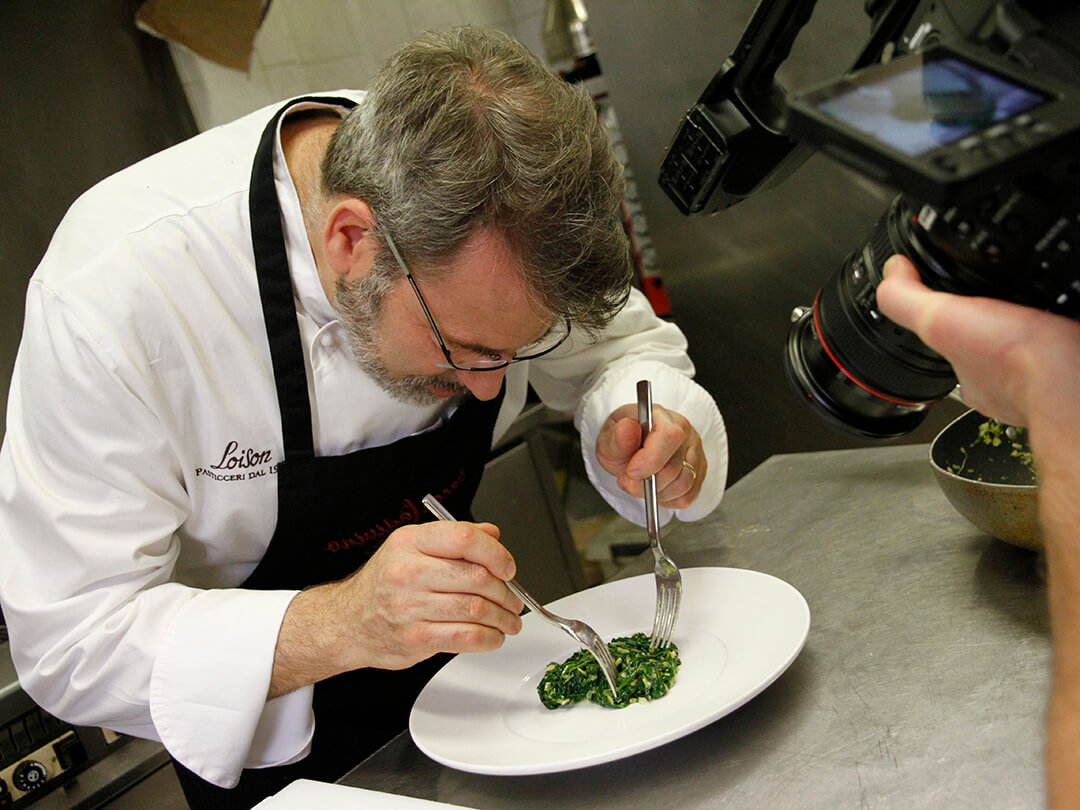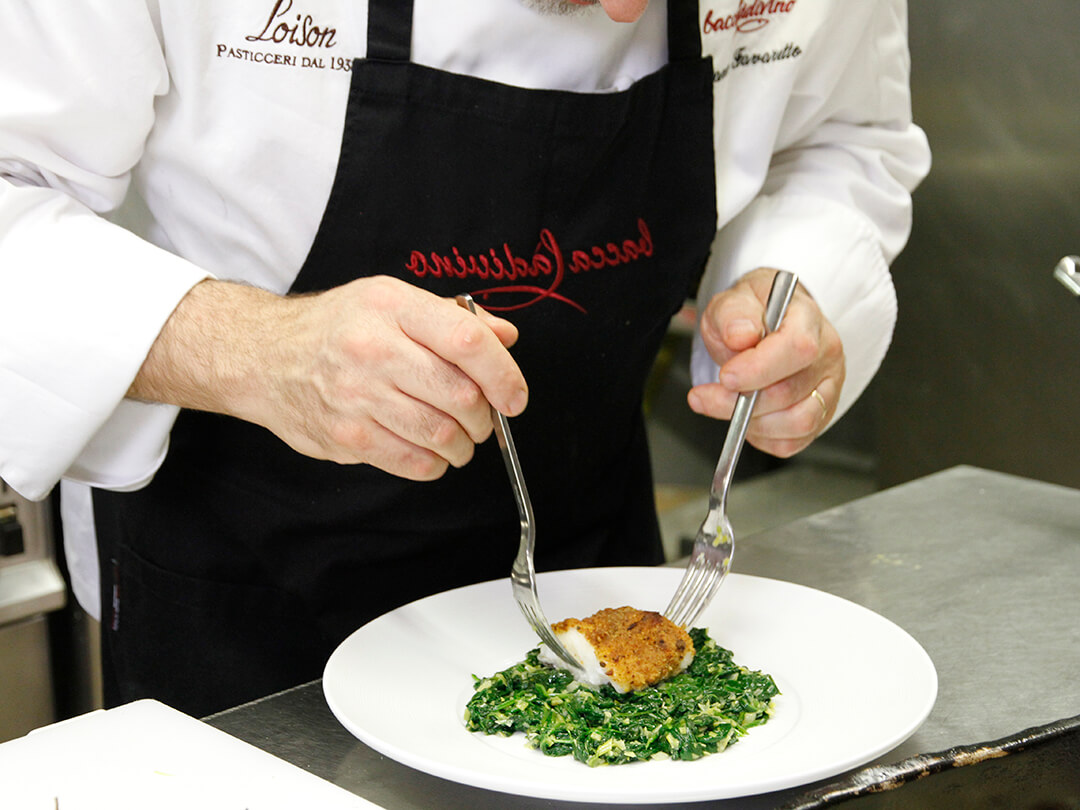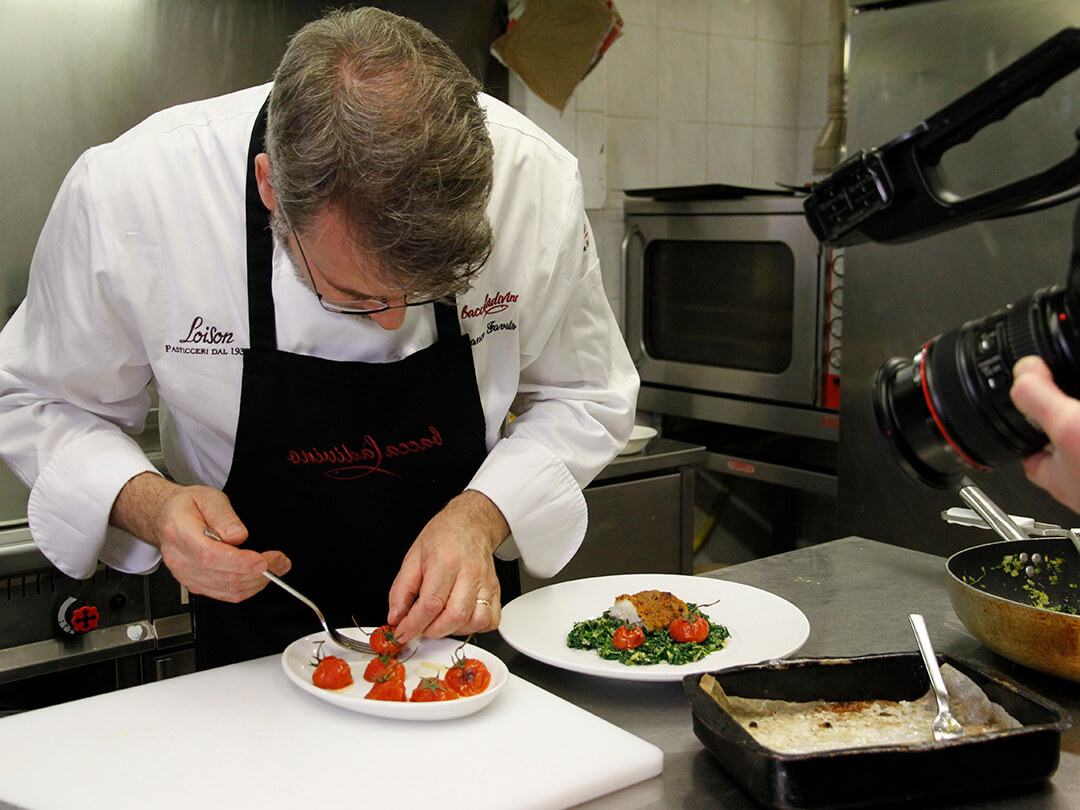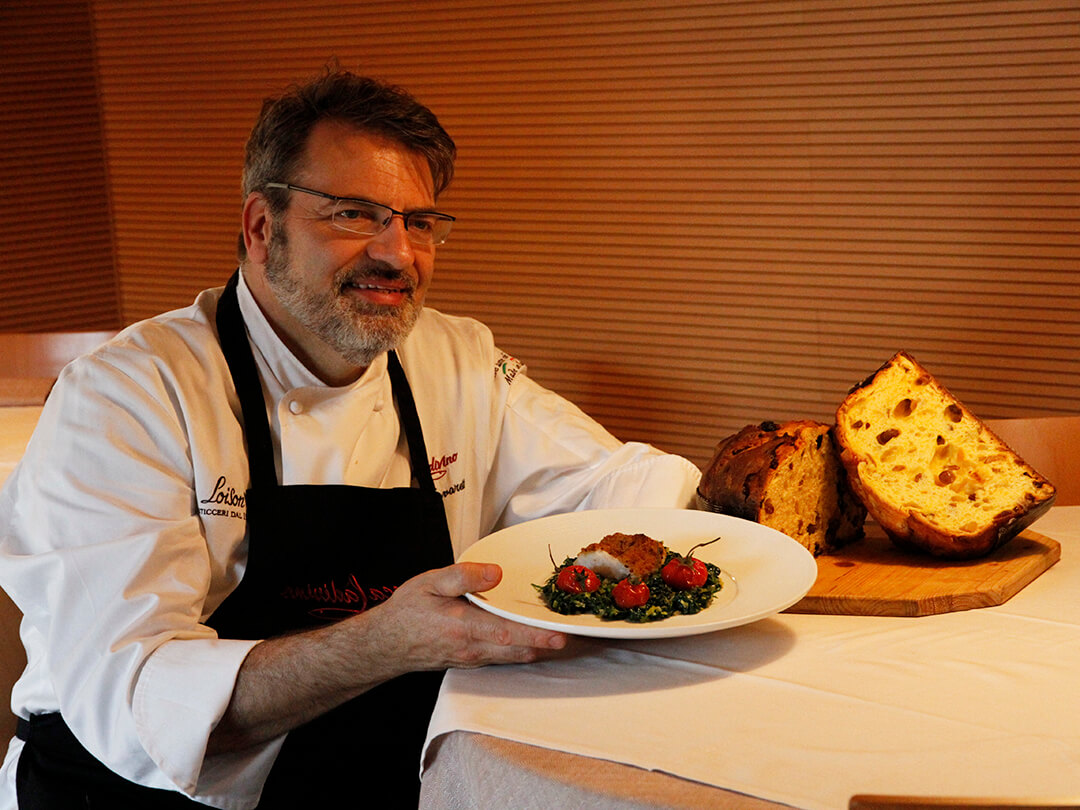 Enjoy!