A recipe featuring Veneziana, a rich sweet focaccia, filled with Bronte Pistachio cream.
Renato Rizzardi, chef of the restaurant La Locanda di Piero in Montecchio Precalcino (VI), this month offers us: Codfish slice in a crust of Veneziana with Bronte Pistachios.
If you want to learn more about Renato Rizzardi, remember to subscribe to our YouTube Channel: you will be updated with new video-recipes by our Chef Friends!
The recipe
For this recipe you can read the instructions below or follow the video-recipe in which Renato Rizzardi will explain how to make this dish.
Ingredients
1 serving
For the recipe:
-50 g of Veneziana Loison with Bronte pistachios
-120 g desalted codfish
-40 g clams
-50 g of sauce
-10 candied cherry tomatoes
-6 capers
-4 black Taggia olives
-Edible flowers and sprouts to garnish
For the potato pie:
-100 g cold boiled potato
-10 g oil
-10 g Bronte Pistachios
-Salt and pepper to taste
For the Sauce:
-350 g fish stock
-150 g clam water
-50 g oil
-13 g potato starch diluted in water
Directions
For the pie: Mix all the ingredients in a mixer with a leaf whisk. Put the mixture in a steel ring of 6 cm in diameter, unmold it and gratin in the oven at 200 ° C for 5 minutes.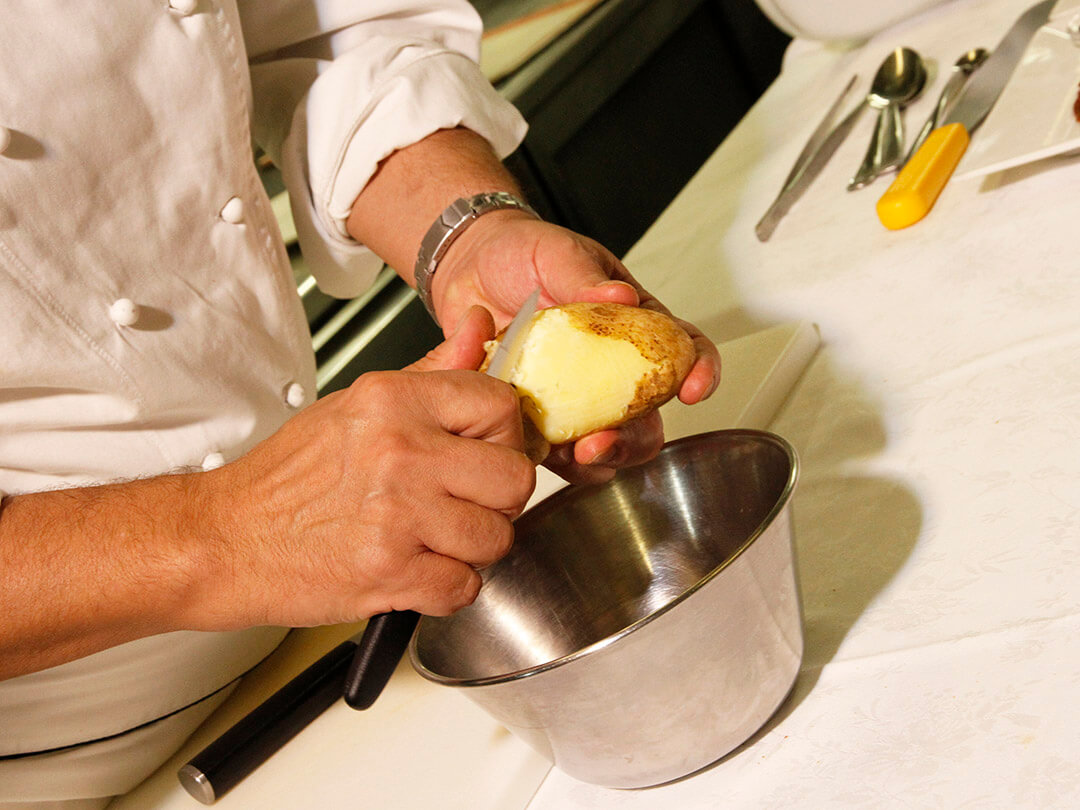 For the sauce: Combine the fish stock with the water from the clams, the oil and add salt to taste. Bind with the starch, blast chill to 0°C and emulsify, then heat.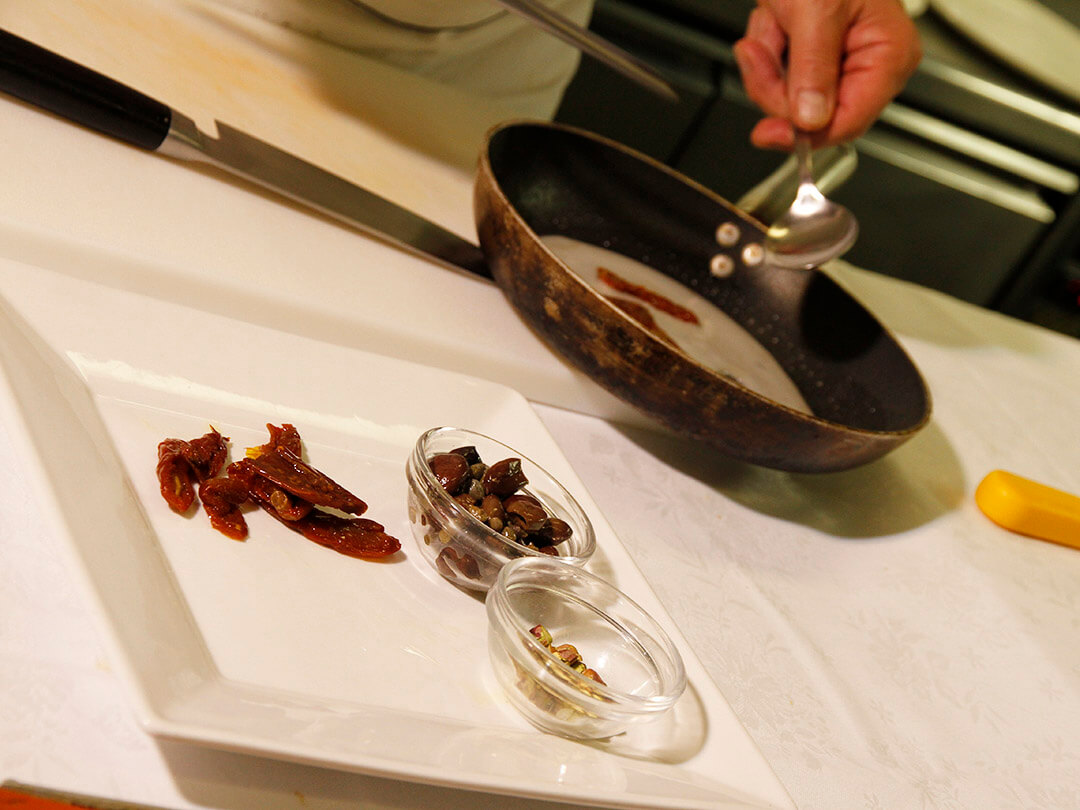 For the Veneziana parure: dry in the oven at 100°C for about 20 minutes. When cooled crumble with your hands.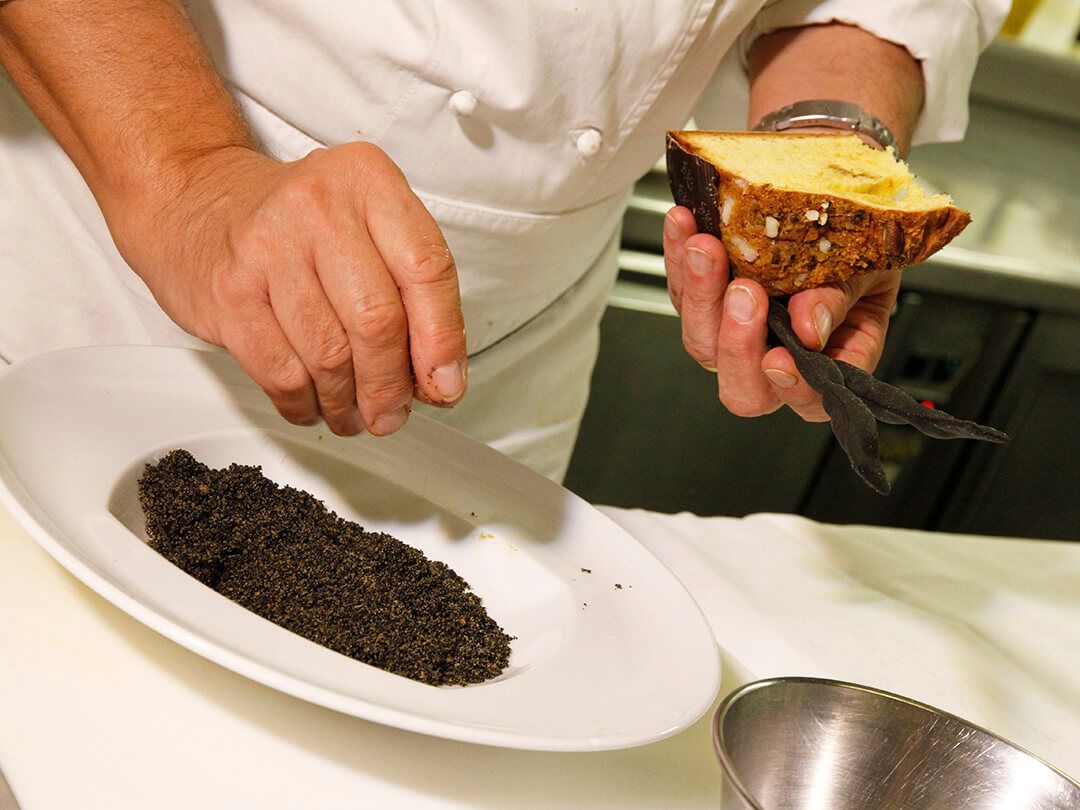 For the dish: Blanch the cod in a pan, coat it in oil and bread it with the Veneziana, bake at 220°C for 4 minutes.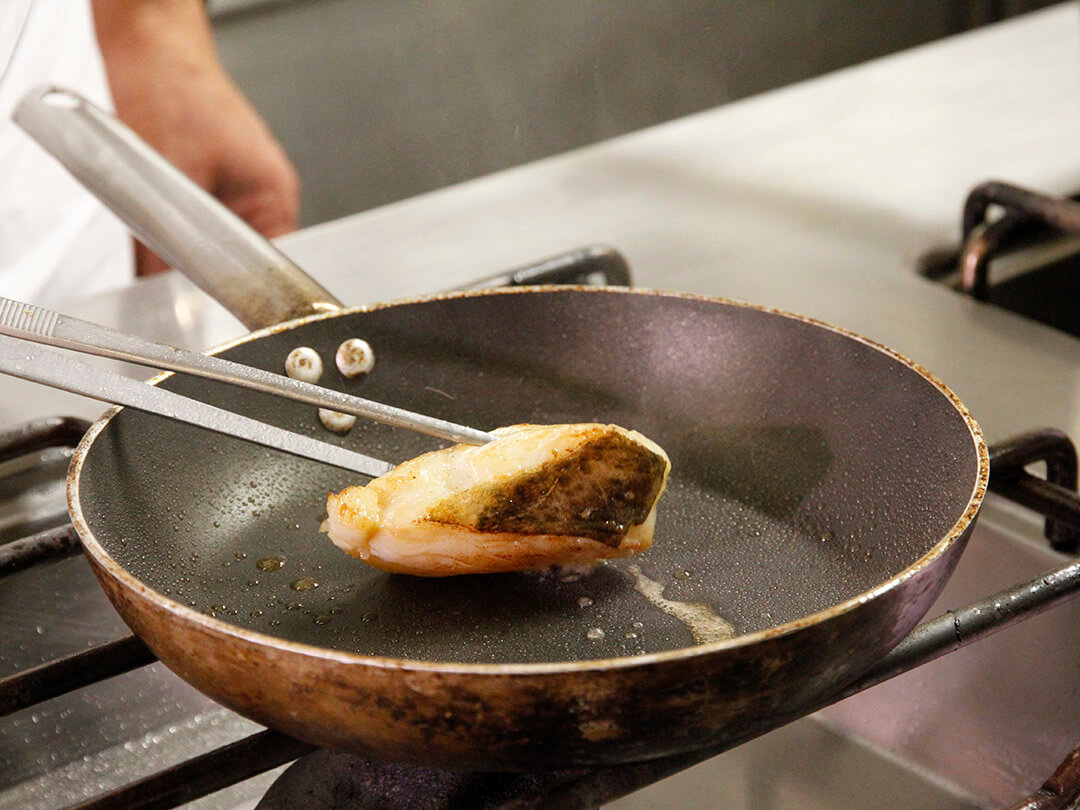 Serving
Place the potato pie in the center of the plate, place the sea bass slice on top, pour the sauce over it, then add the clams, cherry tomatoes, capers and olives. Garnish with sprouts and flowers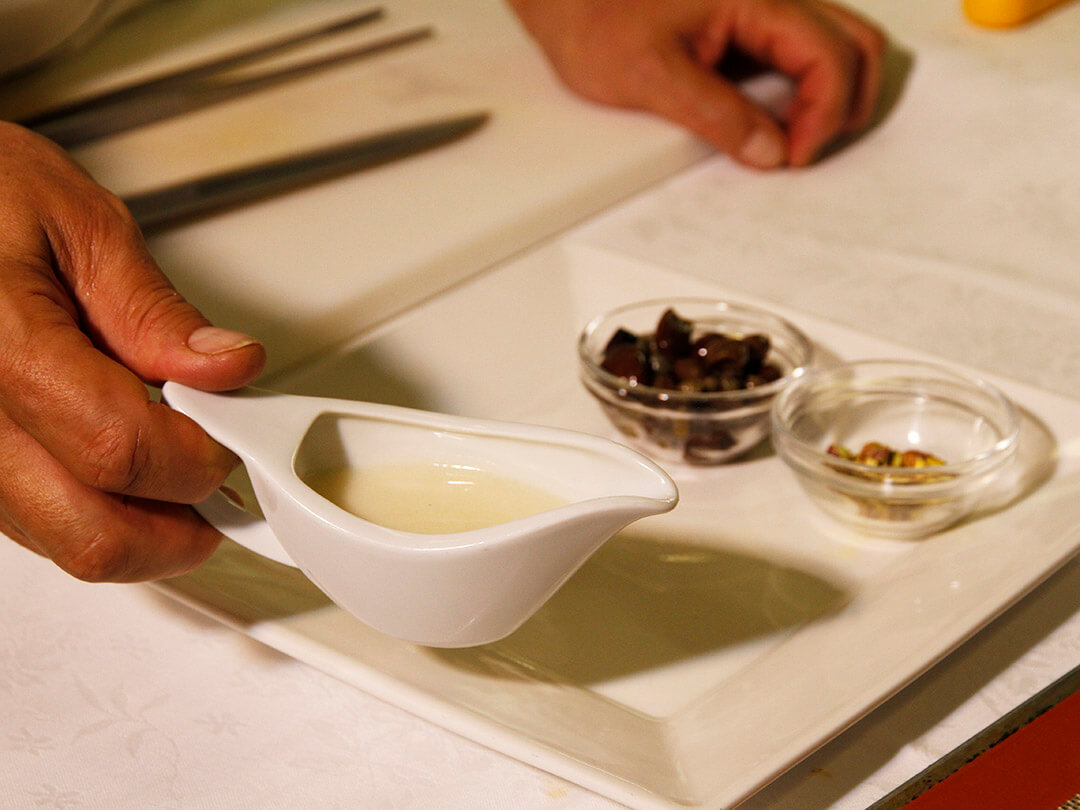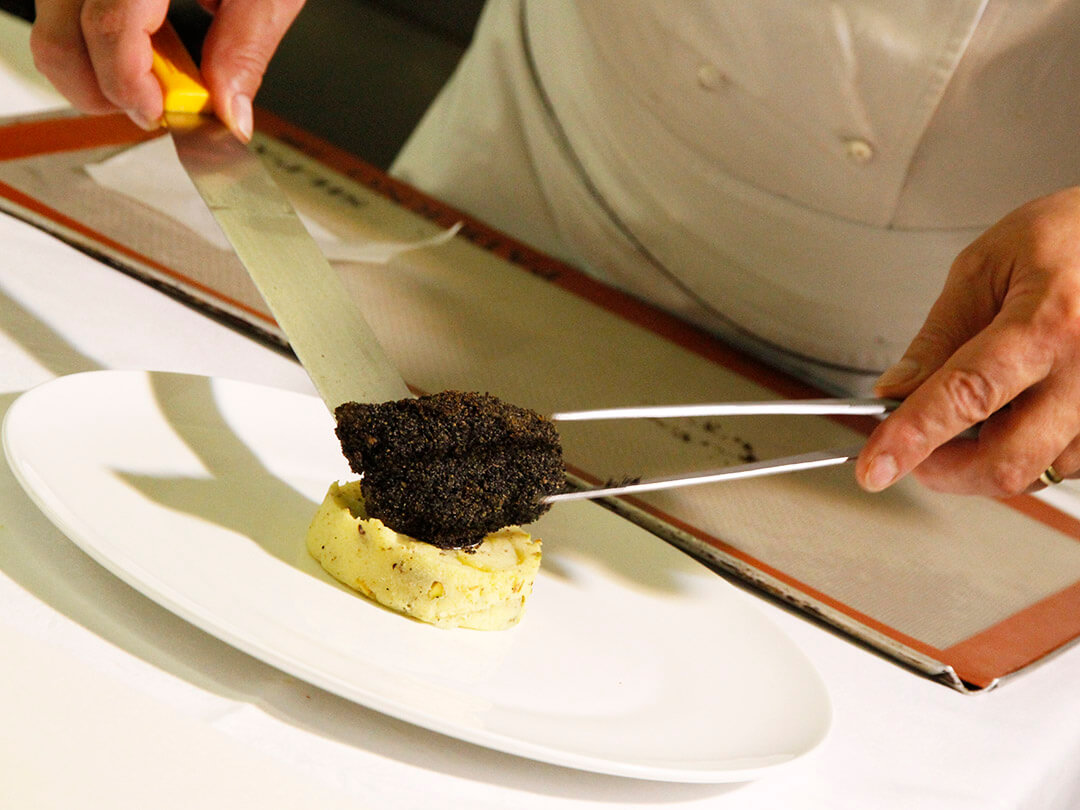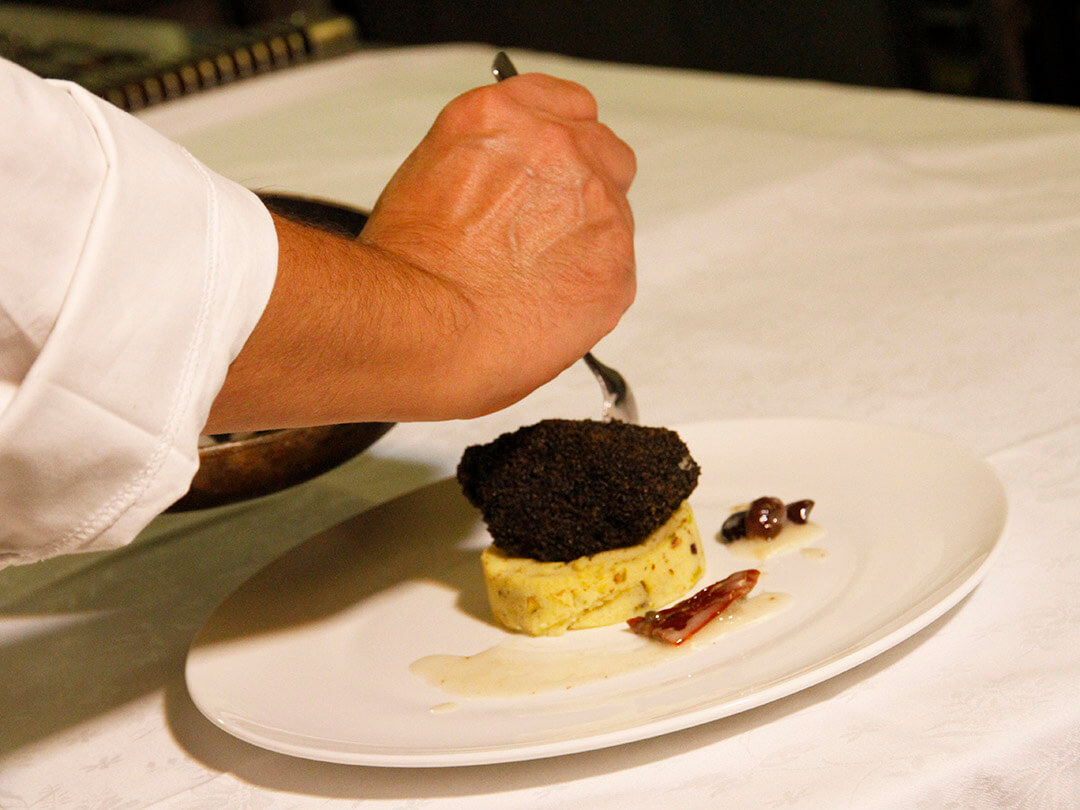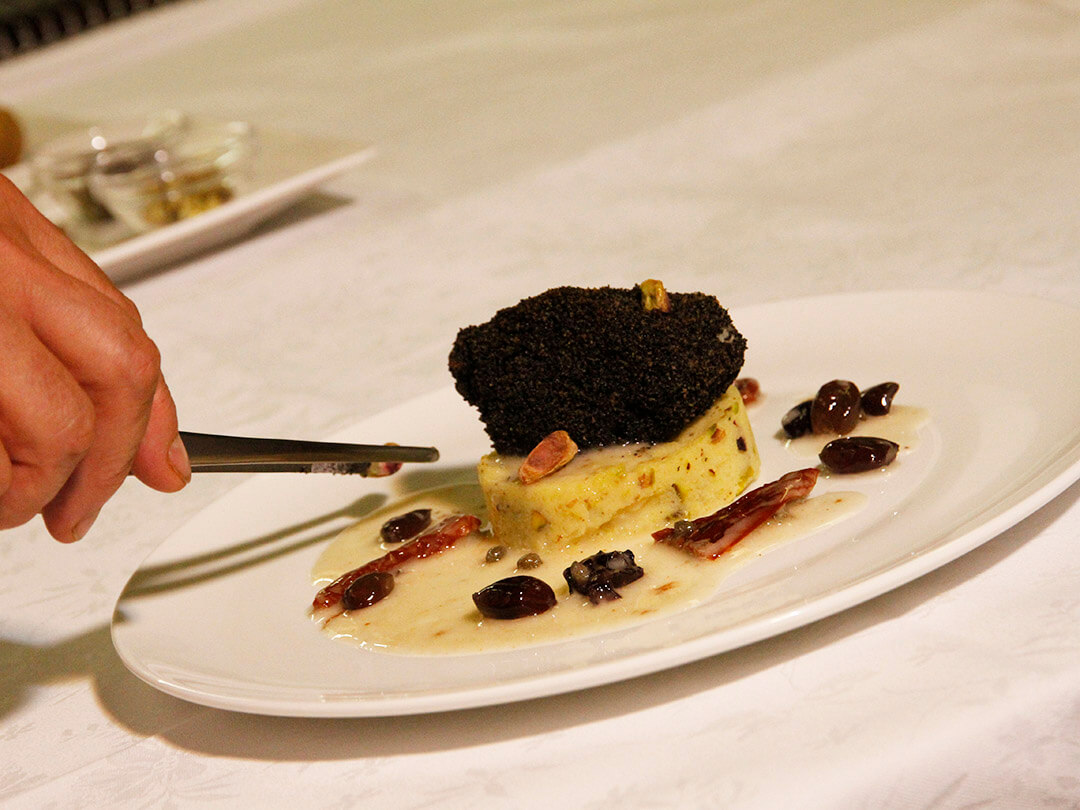 Bon appetit!