It is an easy recipe in which Chef Agostini calibrated the sweetness of Panettone with the strong tastes of the other ingredients.
Stefano Agostini, chef and patron of the Restaurant 1994 in Padua, on his Loison Apricot & Ginger Panettone cream, gorgonzola and foie gras transformed Panettone in a superb sweet/savory dish.
To learn more about Stefano Agostini, click here.
Remember to subscribe to our YouTube Channel: for the latest video recipes from our Chef Friends!
The recipe
To learn how to make this dish, you can either read the instructions below or you can watch the video in which Chef Agostini explains how to recreate it.
Ingredients
4 servings
250 gr dried apricots
750 ml water
10 gr sugar
20 gr fresh ginger
250 gr Loison Apricot & Ginger Panettone, cut into cubes
300 gr sweet gorgonzola cheese
200 gr robiola cheese
200 gr foie gras
Fresh mint leaves
Directions
Bring the water to a boil with the sugar, 10 grams of ginger and 200 grams of dried apricots, and simmer on low heat for about 10 minutes.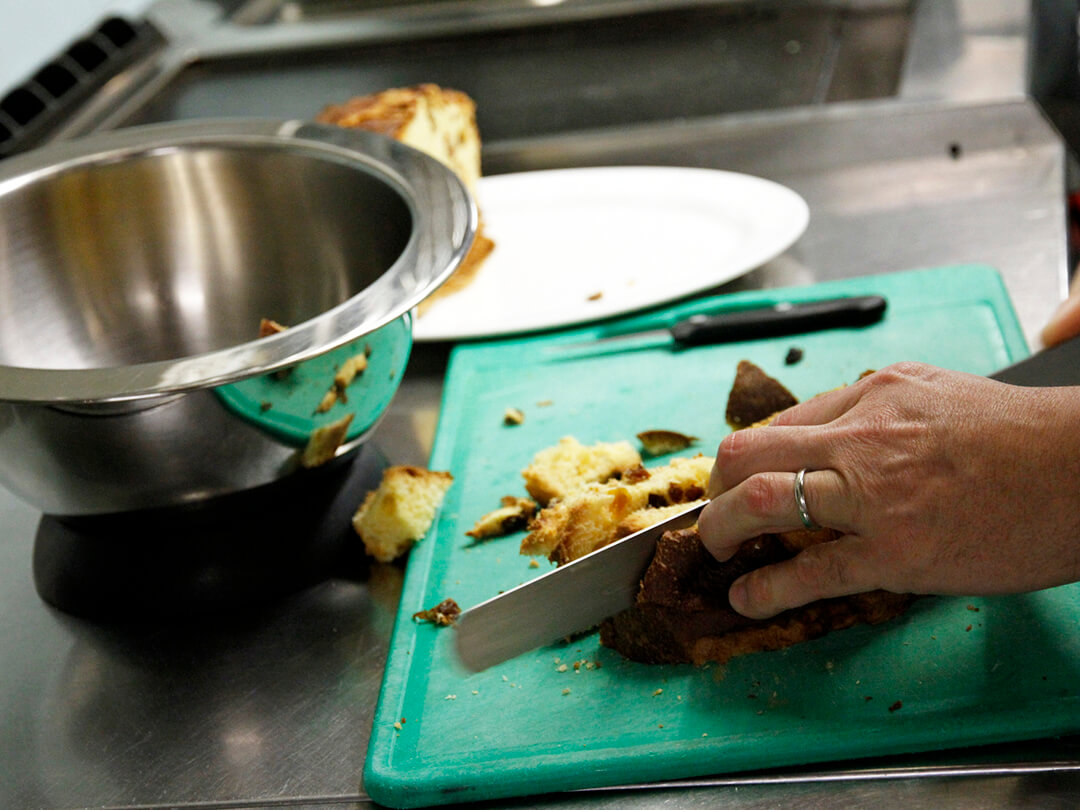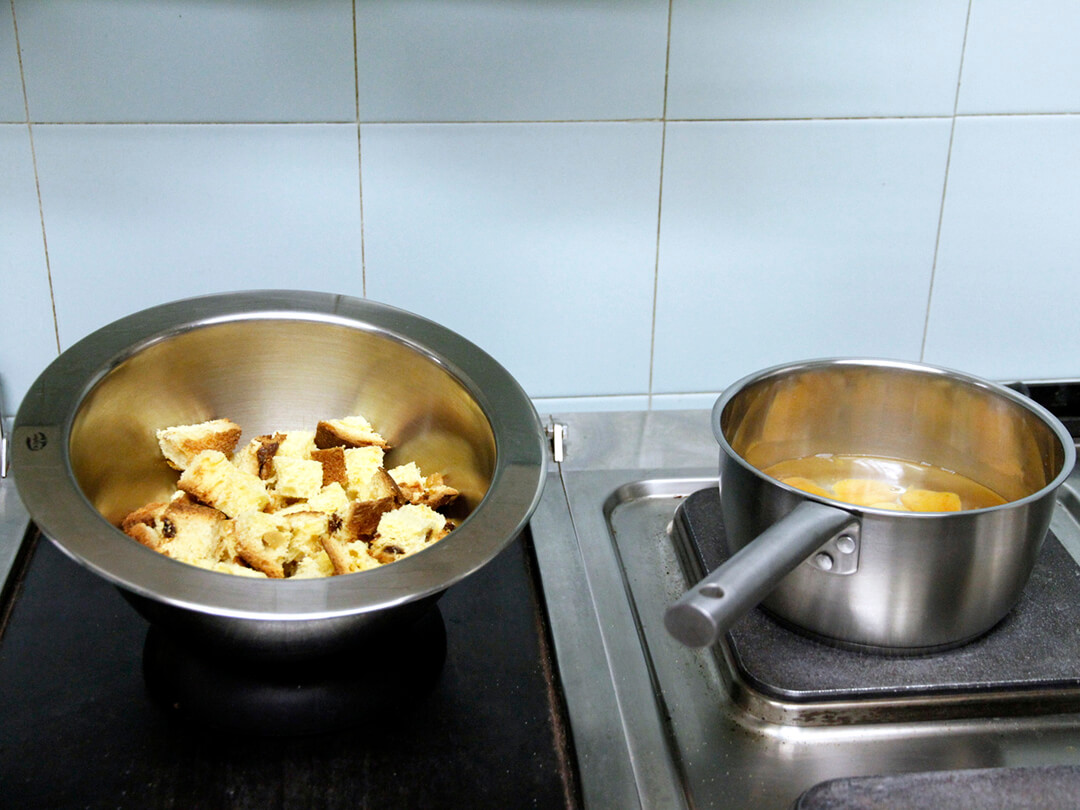 Strain and pour the juice on the Panettone cubes. Blend, put through a sieve and store at room temperature. Fold the cheeses together.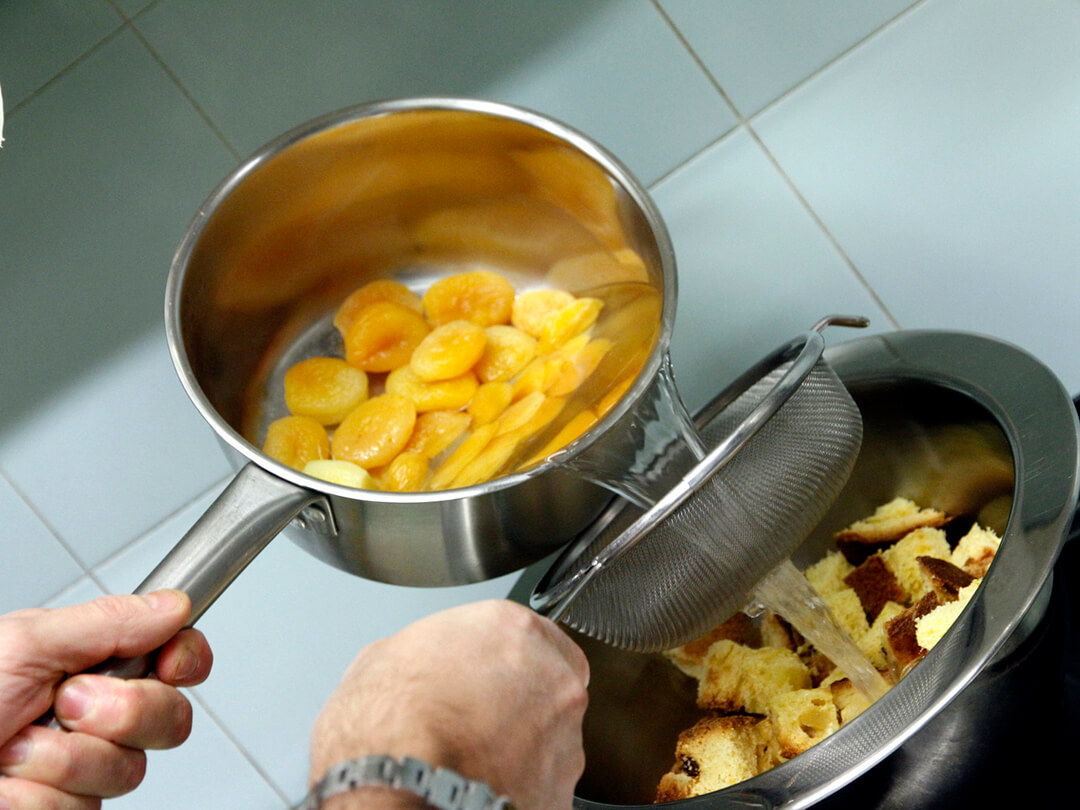 Cut the foie gras into strips and dice the remaining 50 grams of apricots. Grate the remaining ginger.
Spread the sauce in the middle of a serving dish and arrange 3 balls of cheese on it. Add the foie gras. Garnish with the diced apricots, the mint leaves and the grated ginger.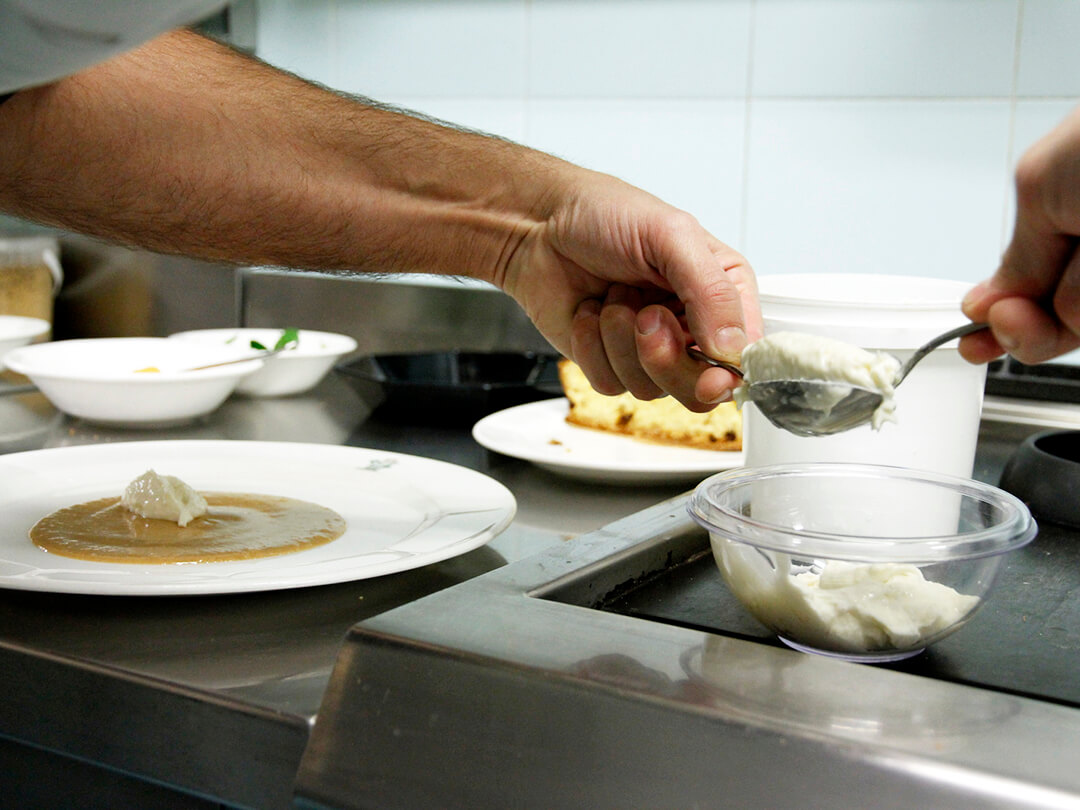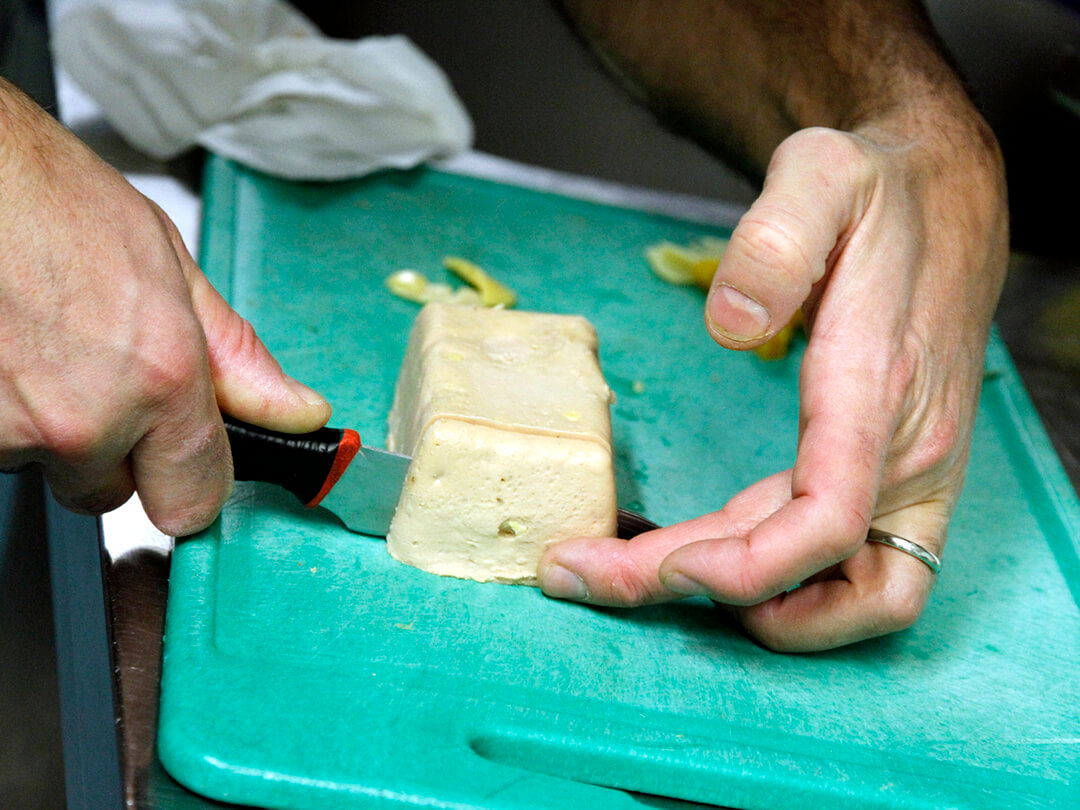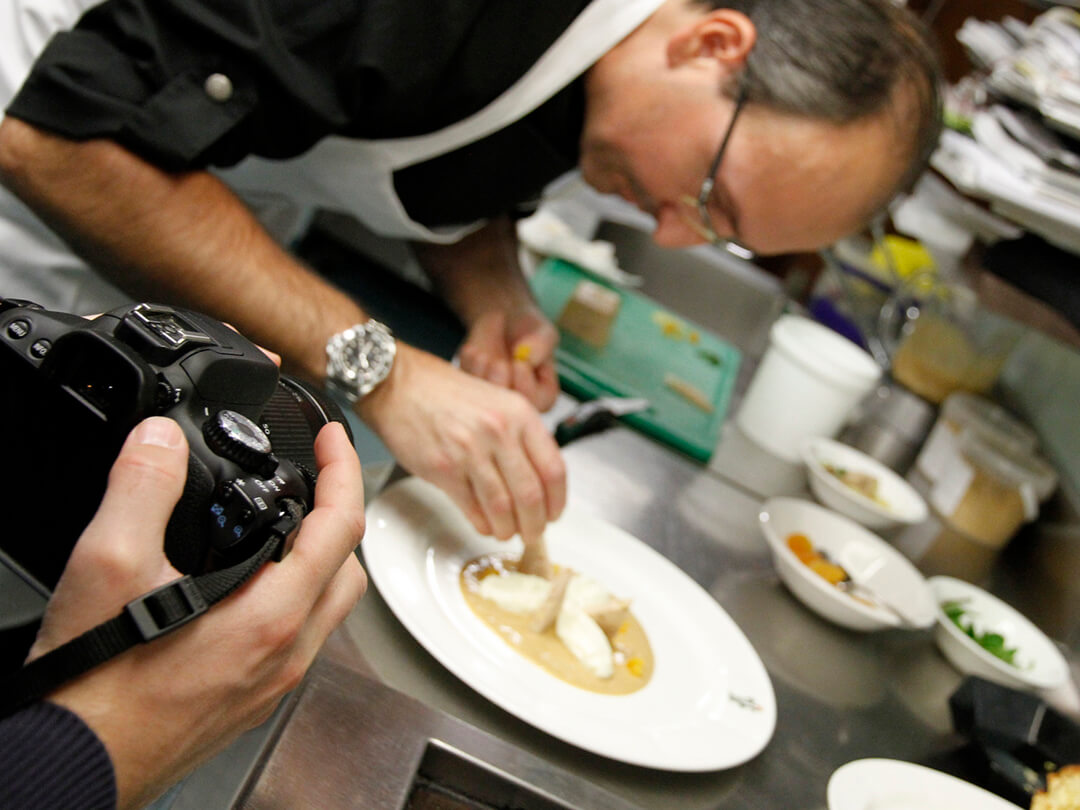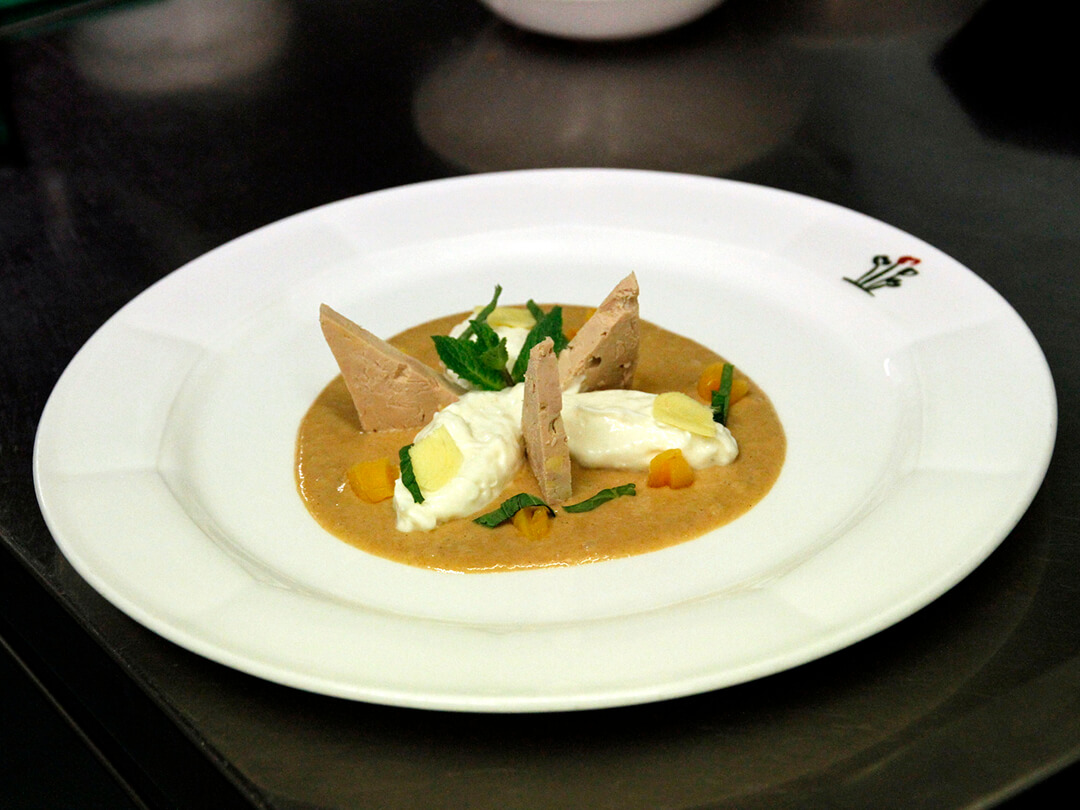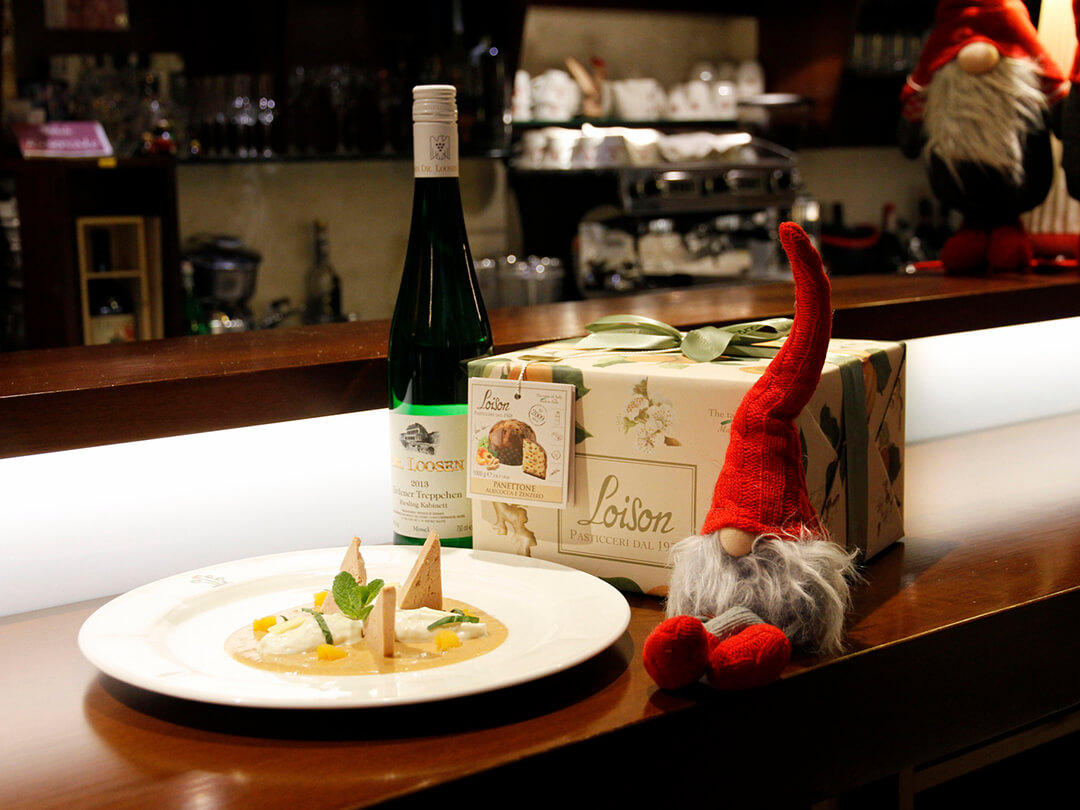 Enjoy!