Fig Panettone is appreciated by Chefs because it is very versatile for cooking. In this cold dish Stefano Agostini has even combined it with fish.
Stefano Agostini, Chef at Restaurant 1994 in Padua, presents us a delicate dish with a very specific identity: "Sea bass tartare, Loison Fig Panettone, pea puree, aromatic herbs and salmon roe".
To learn more about Stefano Agostini, click here.
Remember to subscribe to our YouTube Channel for the latest video recipes from our Chef Friends!
The recipe
To learn how to make this recipe, you can either read the instructions below or you can watch the video in which Stefano Agostini explains how to recreate it.
Ingredients
4 servings
360 gr sea bass meat
Zest from 1 lime, grated
4 slices Loison Fig Panettone
1 scallion, chopped
500 gr peas
½ liter vegetable stock
Herbs
30 gr salmon roe
Salt, pepper
extra-virgin olive oil to taste
Directions
Cut the sea bass into small cubes and season with extra-virgin olive oil, pepper, salt and the lime zest. Brown the scallion, then add the peas and cook, adding a little vegetable stock as needed. Process into a puree, then set aside at room temperature.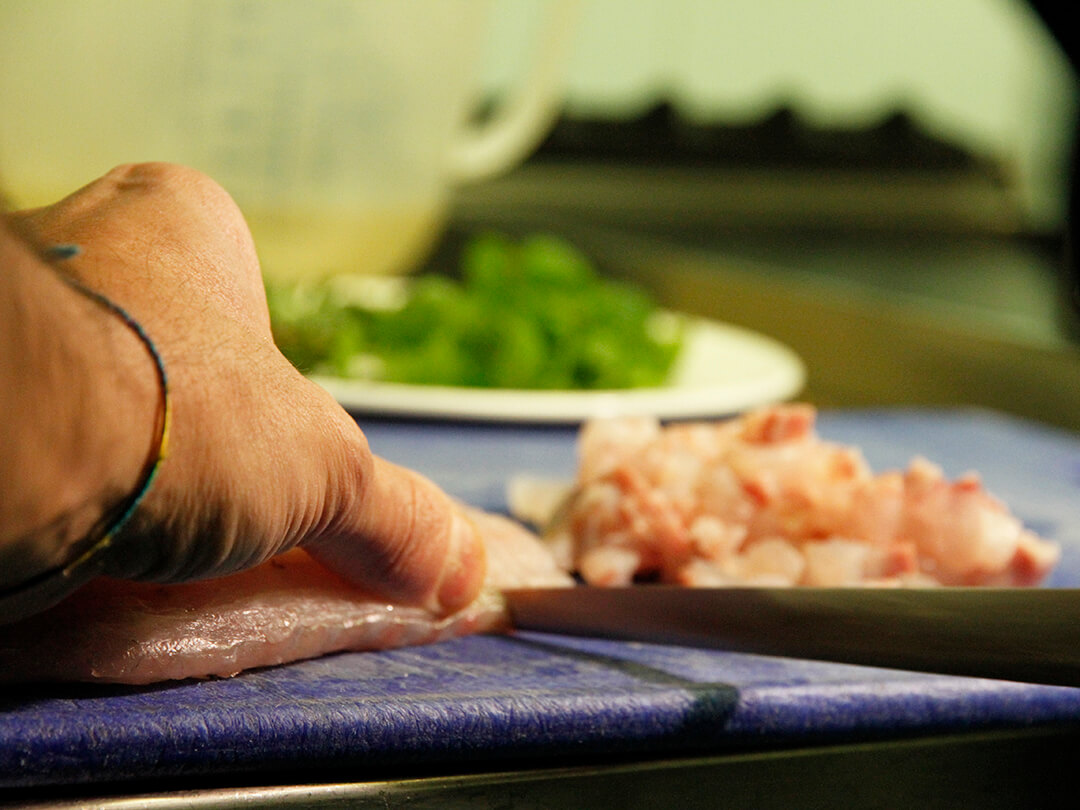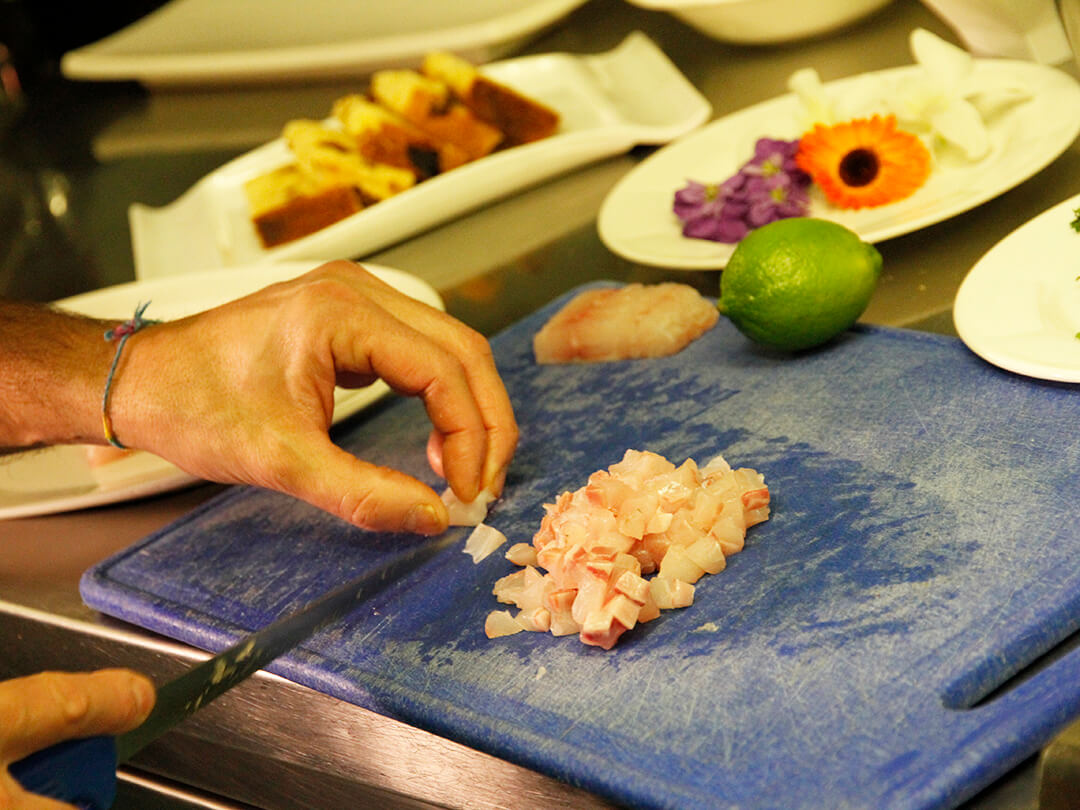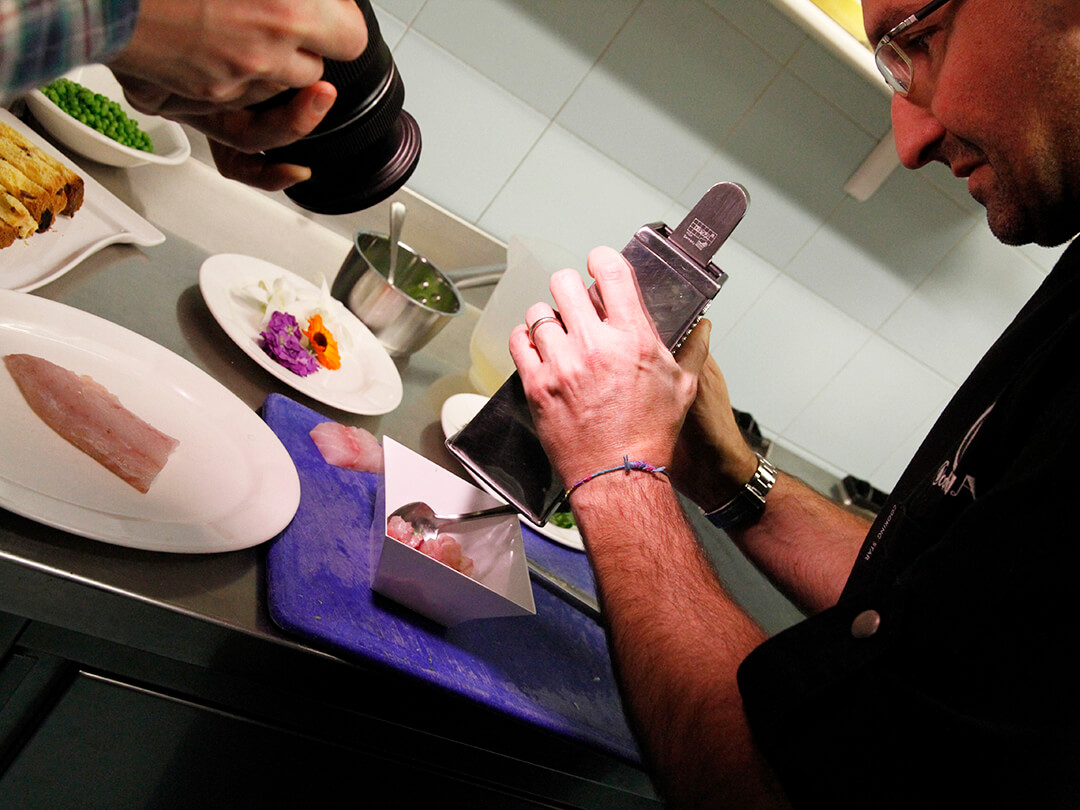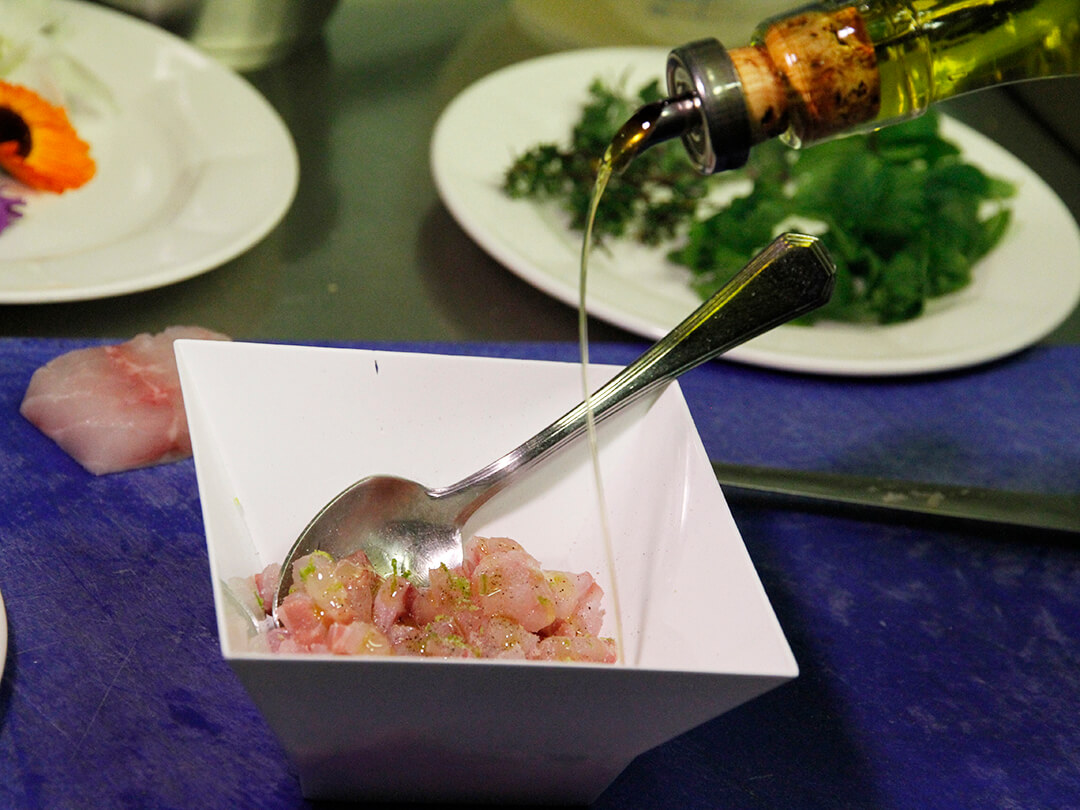 Toast the Panettone slices in the oven for a few minutes, then top with the seasoned sea bass.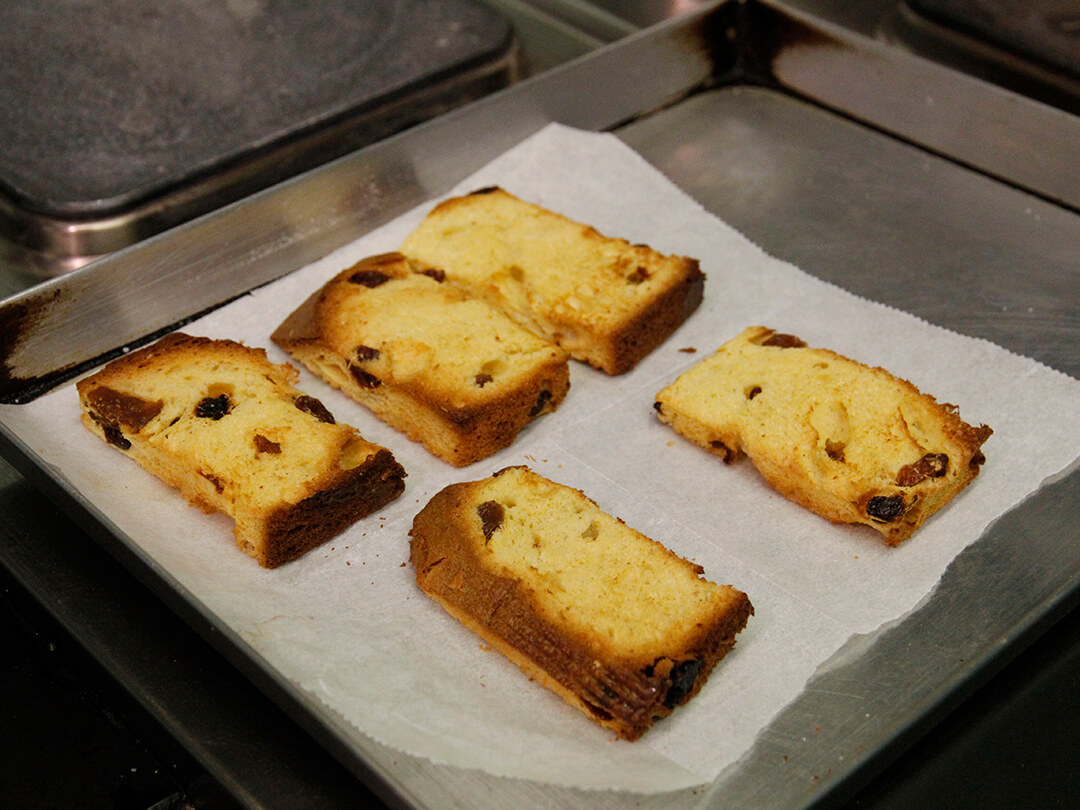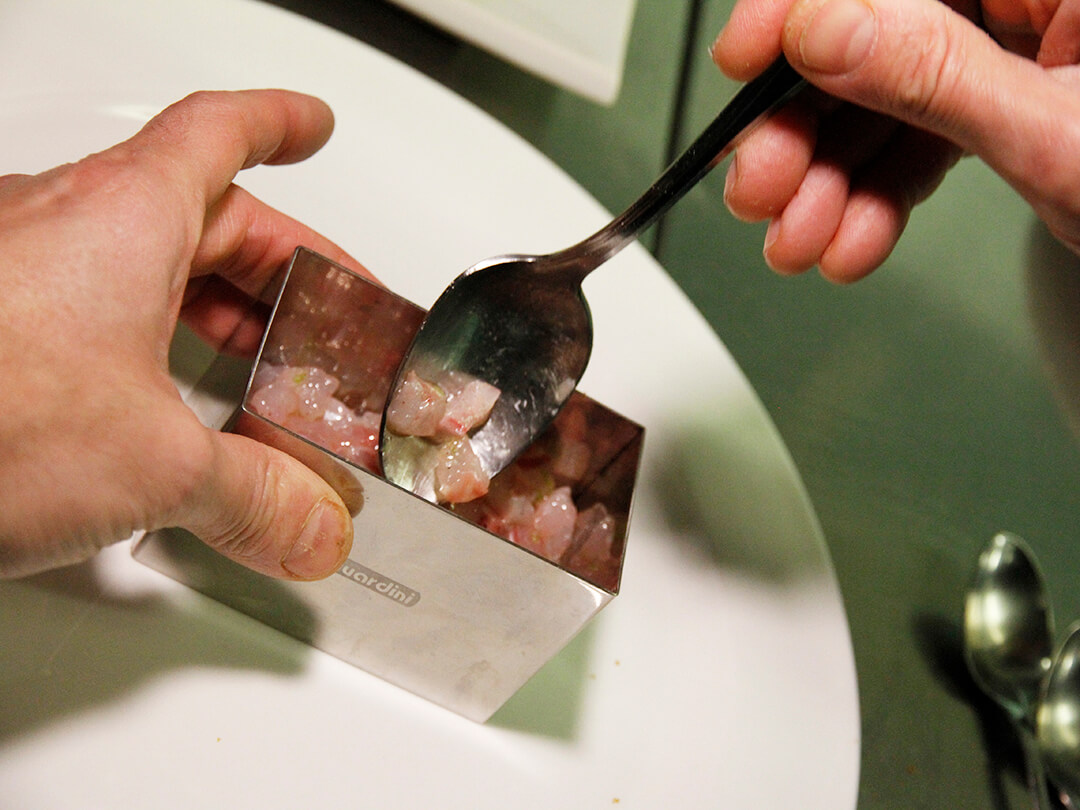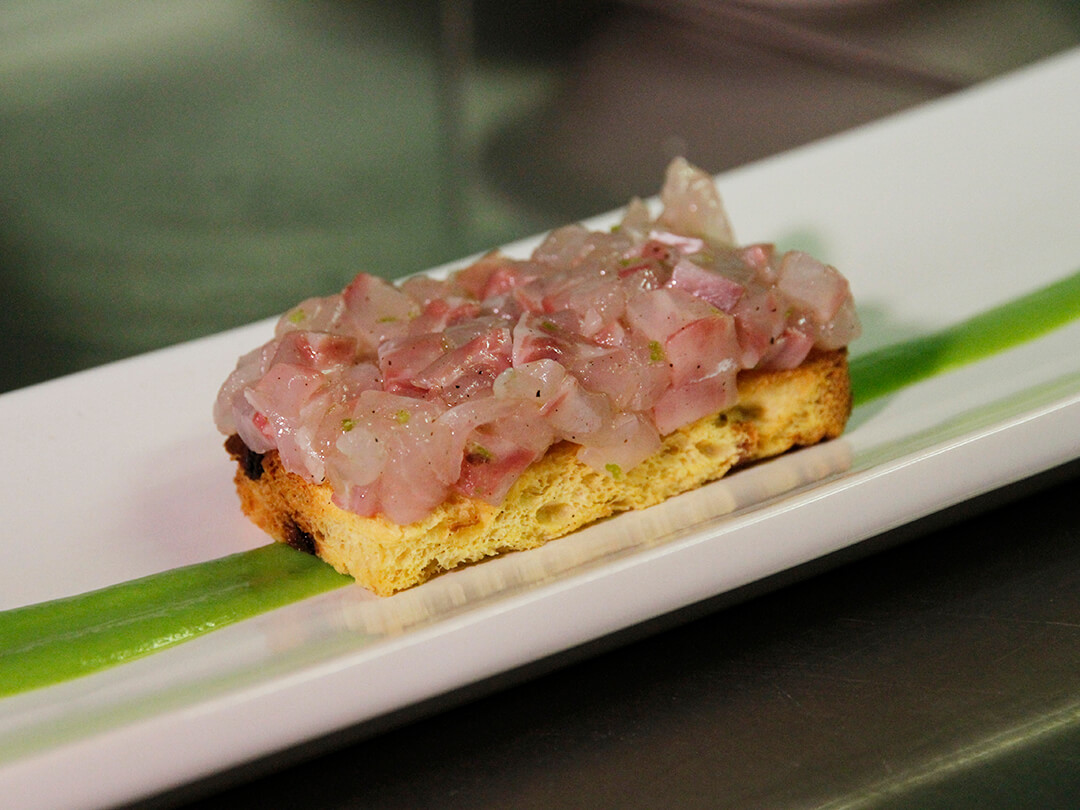 Assemble the dish by arranging the crouton in the center, top with a small scoop of salmon roe and garnish with the pea puree and the herbs. Finish with a drizzle of extra-virgin olive oil.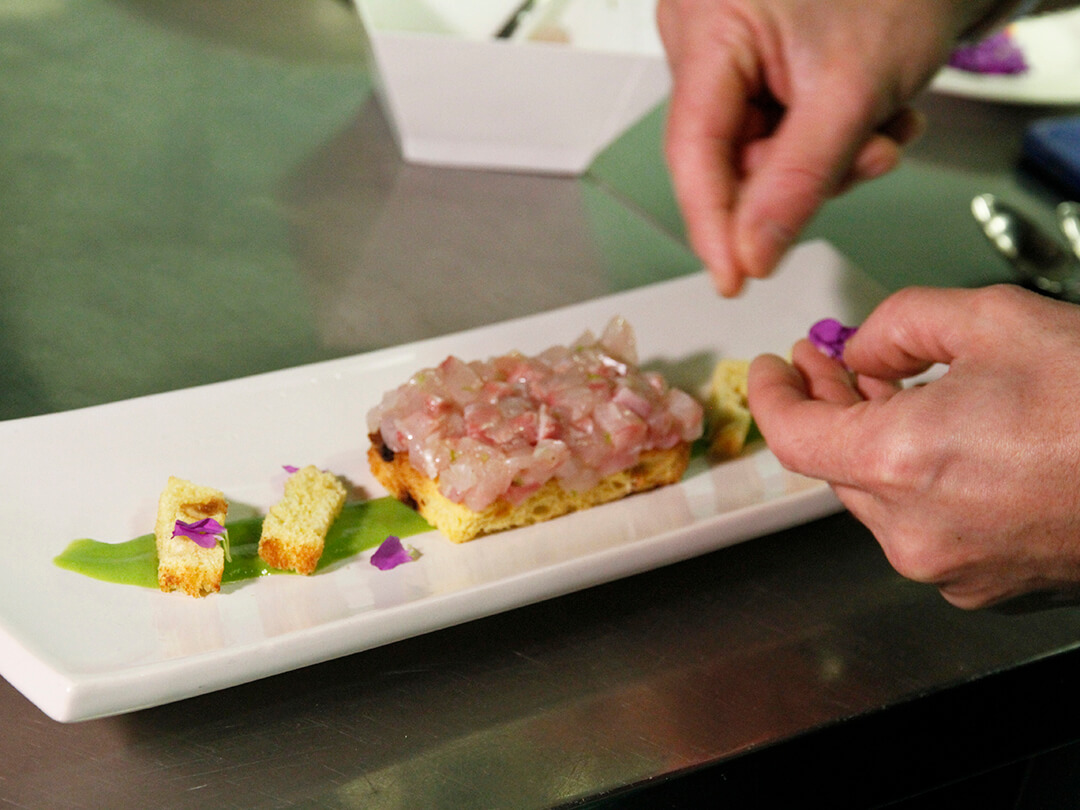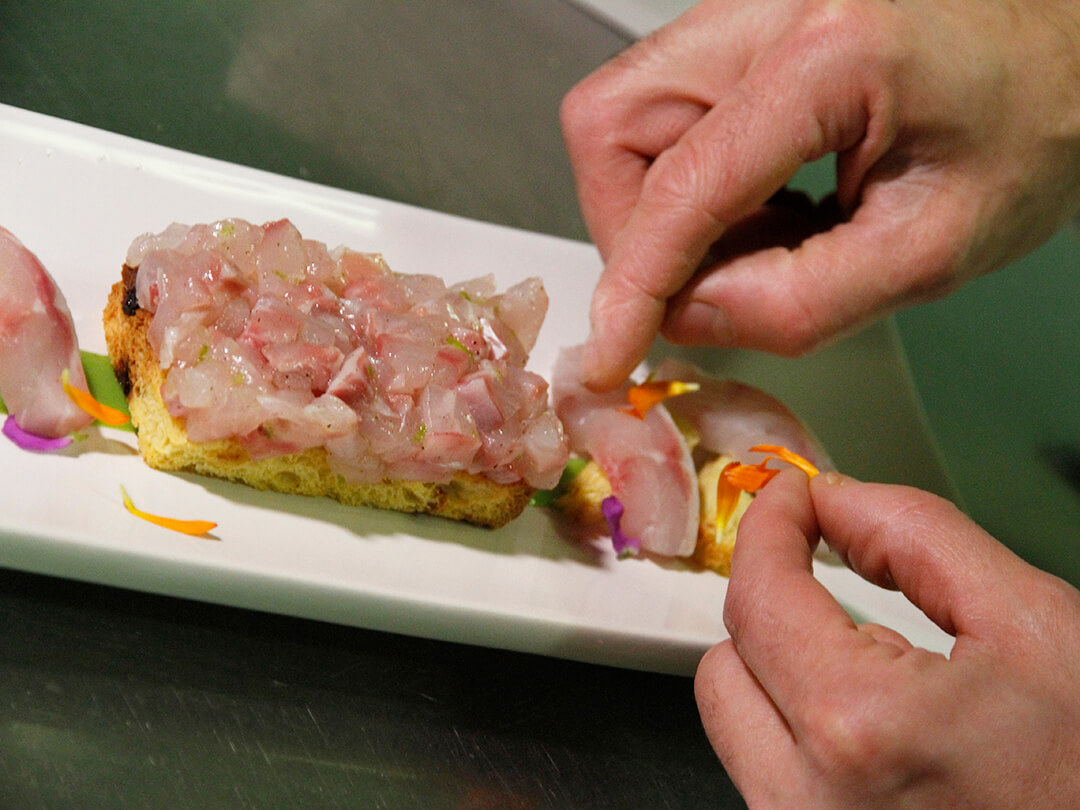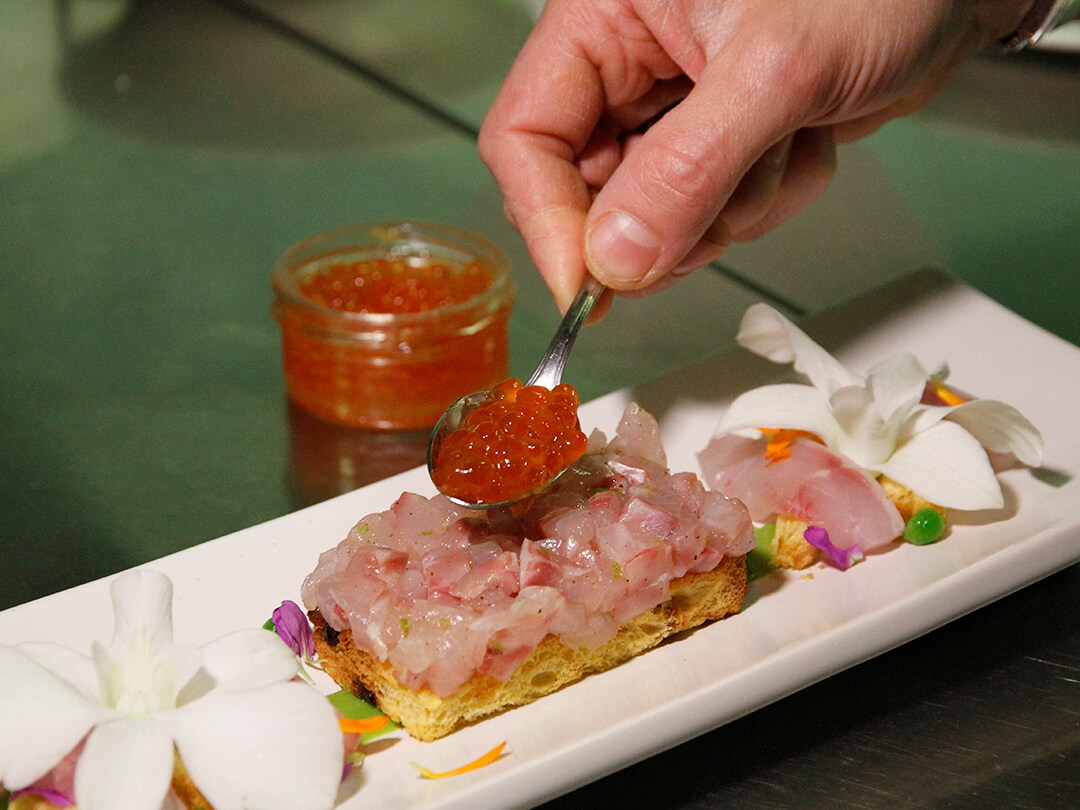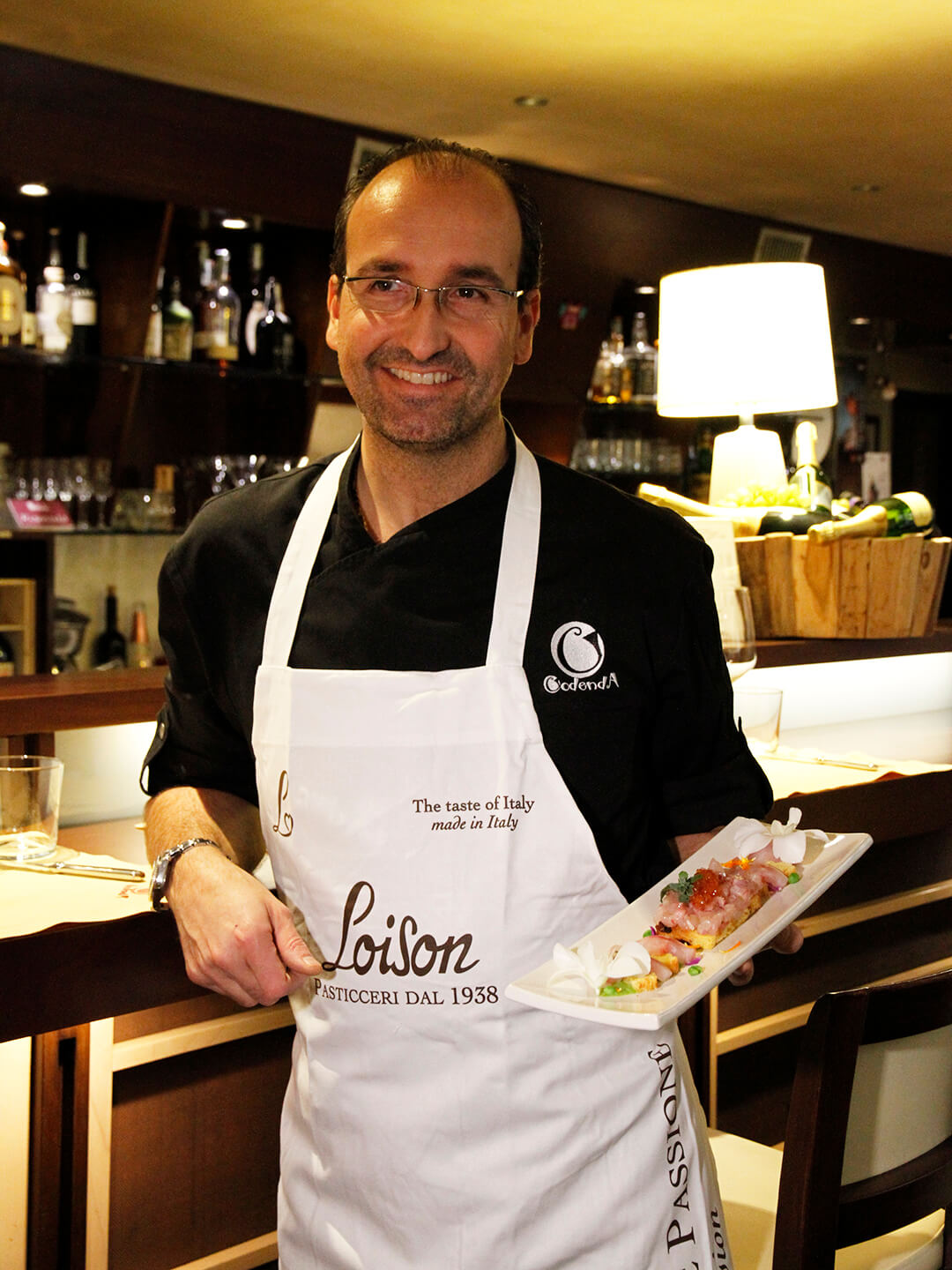 Enjoy!