A really easy and clever idea to use Panettone in an unusual and creative way, drawing on traditional recipes.
This month, Martino Scarpa, chef at the Ai Do Campanili restaurant in Cavallino Treporti (Venice), suggests: Mozzarella in carrozza with Loison Panettone with Figs from Calabria.
To learn more about chef Martino Scarpa click here.
Remember also to subscribe to the YouTube Channel Loison Pasticceri: you will be updated with new video-recipes by our Chef Friends!
The recipe
For this dish you can read the instructions below or follow the video-recipe where the chef explains how to make it.
Ingredients
4 servings
For the Mozzarella
- 2 slices of Loison Panettone with figs of Calabria
- 30 ml milk
- 80 g of smoked burrata
- 8 anchovies in oil
- Peanut oil for frying according to pan size
For the batter
- 2 eggs
- 120 g 00 flour
- 80 g rice flour
- 120 ml cold sparkling water
Directions
For the batter - Mix the egg yolks with the 00 flour, rice flour and cold sparkling water, separately whip up the egg whites and gently incorporate them into the previous mixture.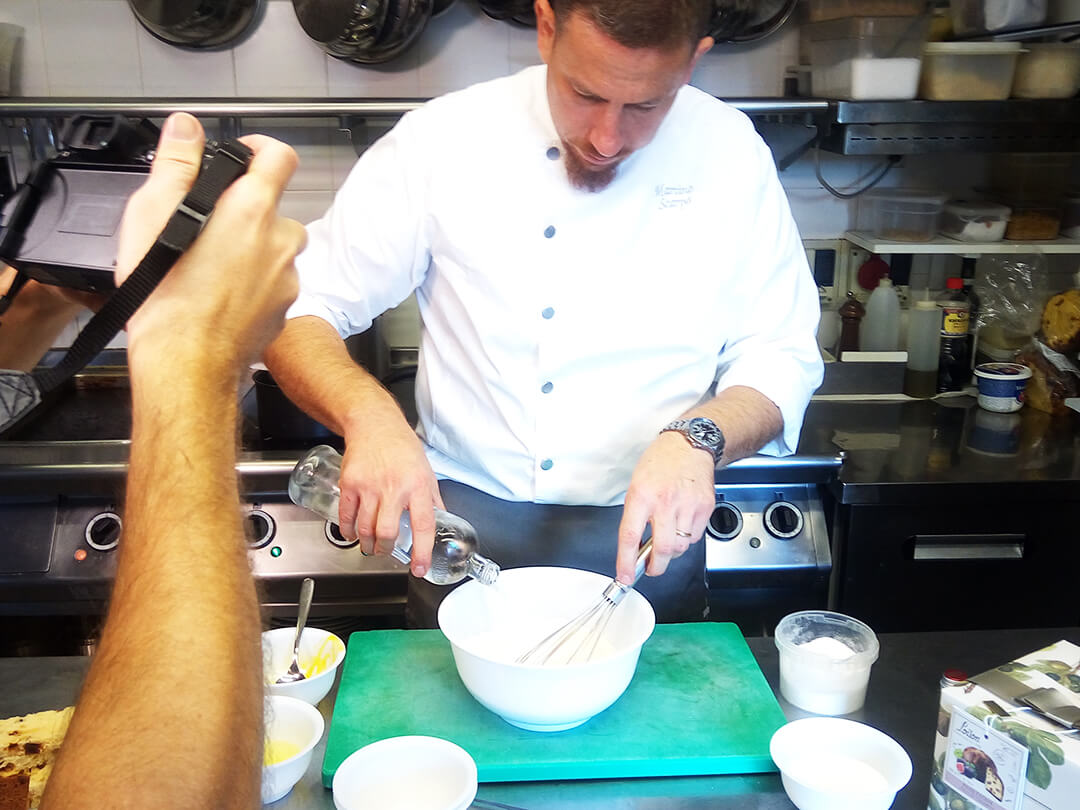 For each mozzarella in carrozza cut two slices of panettone about 10 cm x 6 cm and 1 cm thick.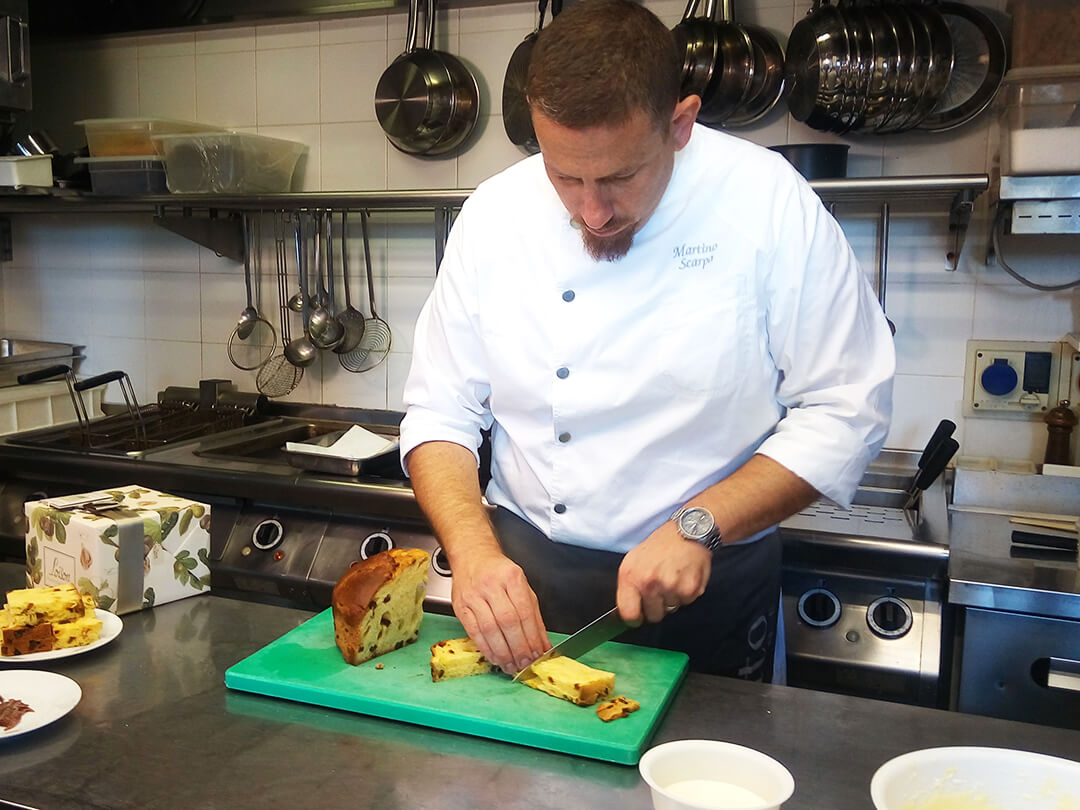 With the help of a brush lightly soak the panettone with milk then lay a slice (about 20 g) of smoked burrata and a couple of anchovies; close with the other slice of panettone.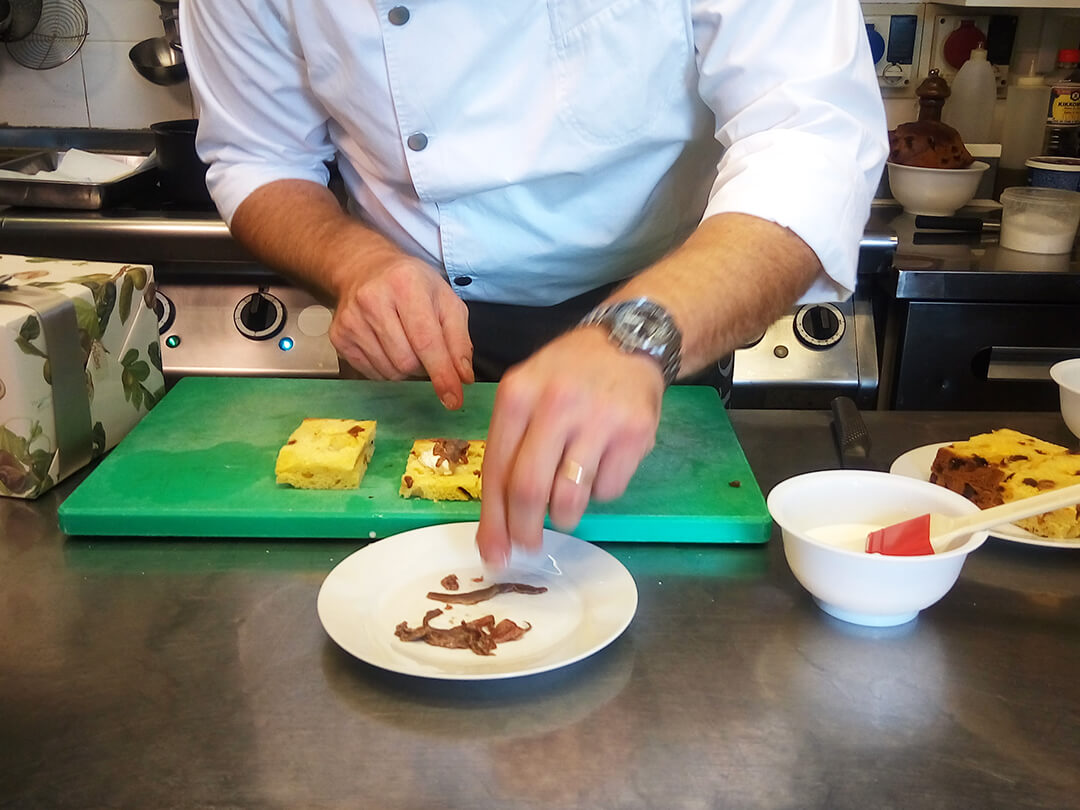 Dip in the batter and fry in peanut oil at 175°-180°C until golden and crispy.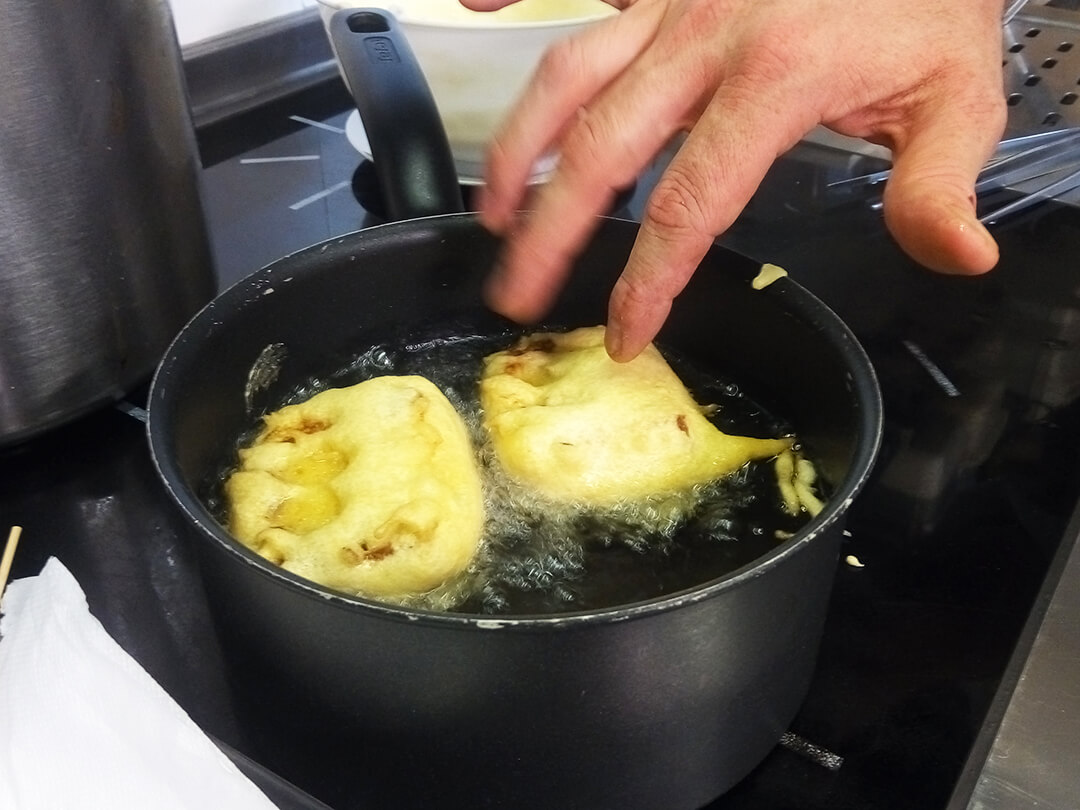 Serving
As a classic street food, mozzarella in carrozza should be served on a paper cone and eaten with your hands!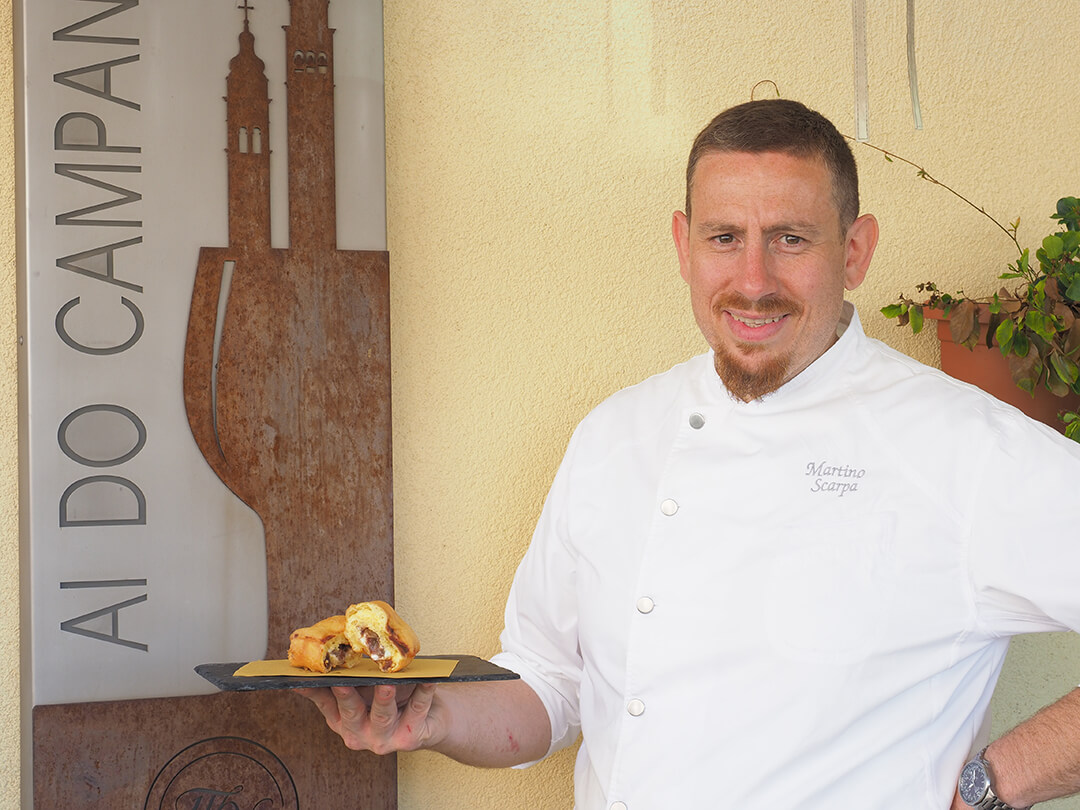 Bon appetit!